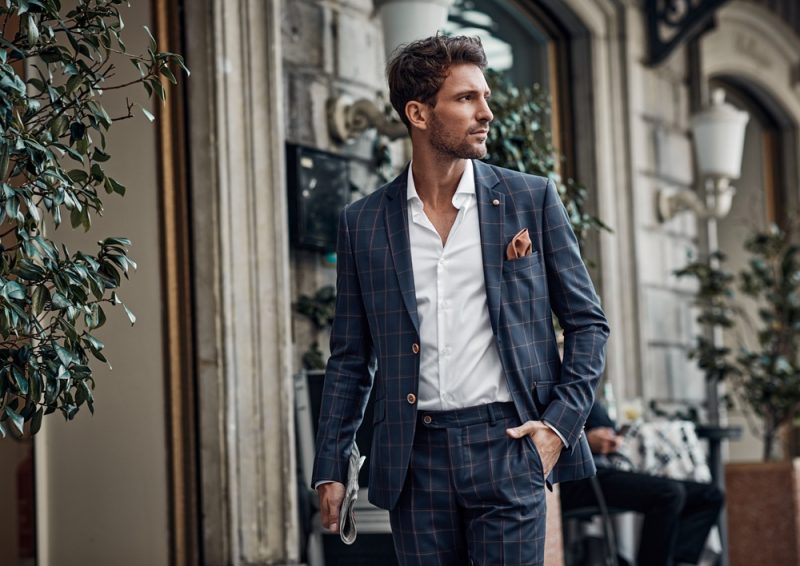 When it comes to men's formal attire, only one item has continuously evolved over the years—the suit. A suit is an attire that can only be used occasionally but should still be a wardrobe must-have. Having at least one perfect suit in your closet is already enough, as you'll never know if they'd come in handy someday.
Men's suits can be used on several occasions. It can be for a wedding, a formal event or gathering, uniform for work, interviews, etc. Regardless of how you're going to use it, finding the perfect suit is essential as it can win or bust your overall look. It can sometimes be expensive, so you have to ensure you're investing in the right piece.
Wearing the perfect suit can speak volumes about your look and style. So, how can you find the ideal suit for yourself? Here are the five golden rules you shouldn't forget when looking for your perfect suit:
1. Know the Reason & the Occasion 
Before searching, you need to know your reason for buying a suit in the first place. Are you going to a formal event, work, interview, or do you want to make a statement out of your suit? Keep in mind that there's more to just choosing a suit based on style and color.
The key to getting your ideal suit is buying the right one for the right reason and occasion. For instance, if you're attending a formal work dinner, pick the one with the classically elegant style. If you're going on a date, you may go for the less formal pieces.
Once you understand your reason for buying and the occasion's theme, you can check out CALIBRE and other brands for men's suits and find the one that fits the event. Buying the perfect suit can be overwhelming, but if you have a firm reason with the right occasion in mind, then it'll be easier for you to pick.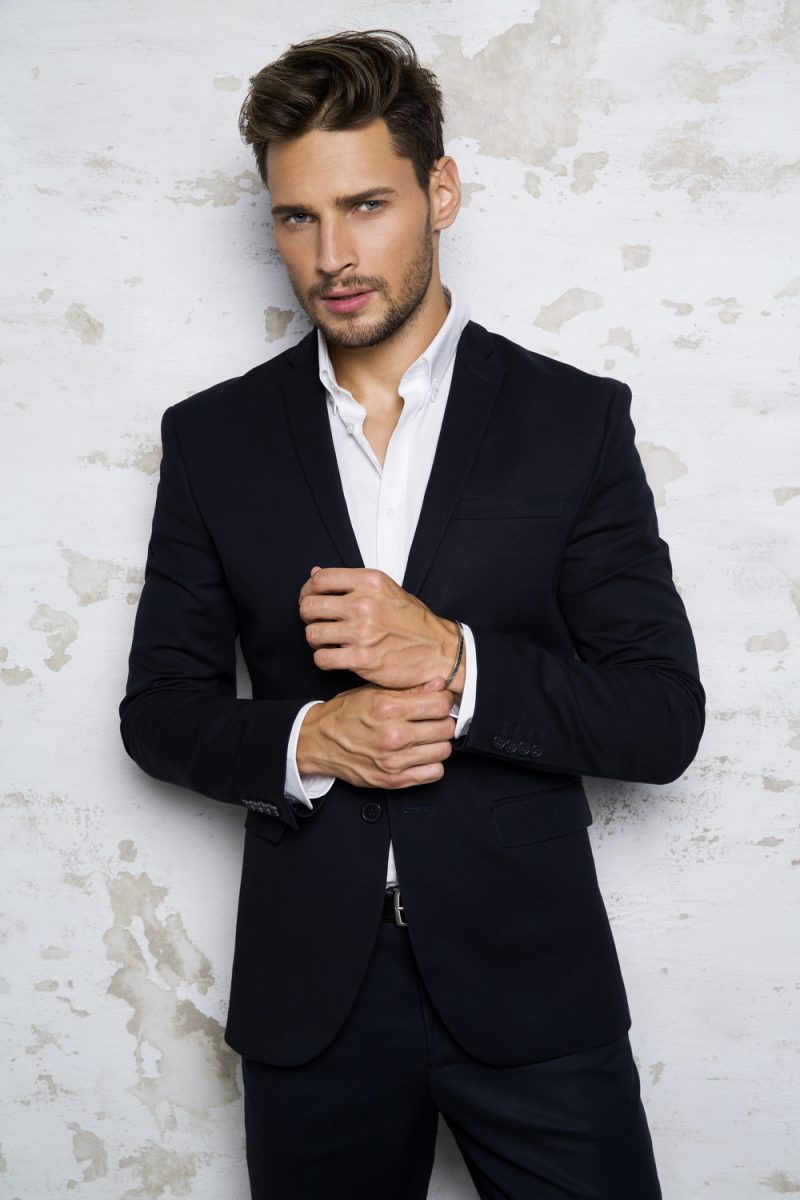 2. Be Aware of Your Size 
Nothing's worse than a guy wearing a suit that's too big or too skintight for him. Not only will it make you look baggy, but it can also put all your other styling efforts into waste. A lot of men still overlook this rule even up to this day. Some would instead invest in a $1,000 suit that's too big for them, then go for the $500 that's exactly their size.
If you wish to look flawless and sophisticated, you need to find the one which perfectly fits your body size. To attain this, it'd greatly help if you know your latest size well. If you can't find a suit that perfectly fits you even after checking out multiple stores, you may need to have your suit customized with your trusted tailor.
3. Comfort is Always Crucial 
Whether you're buying a suit on a budget or not, always remember that comfort is vital. Despite wearing the perfect suit with the ideal size, you still wouldn't feel sophisticated or confident with what you're wearing if your comfort is compromised. The suit should be fit enough to let you breathe, not feel restricted, and move freely.
You also need to ensure the fabric isn't itchy for your skin. To test the material, try to feel it with your fingers. If you have a tailored suit, you get to decide which fabric you'd like to be used by the tailor. If you're buying a suit from stores, take your time to fit each item until you're satisfied with the size and the fabric.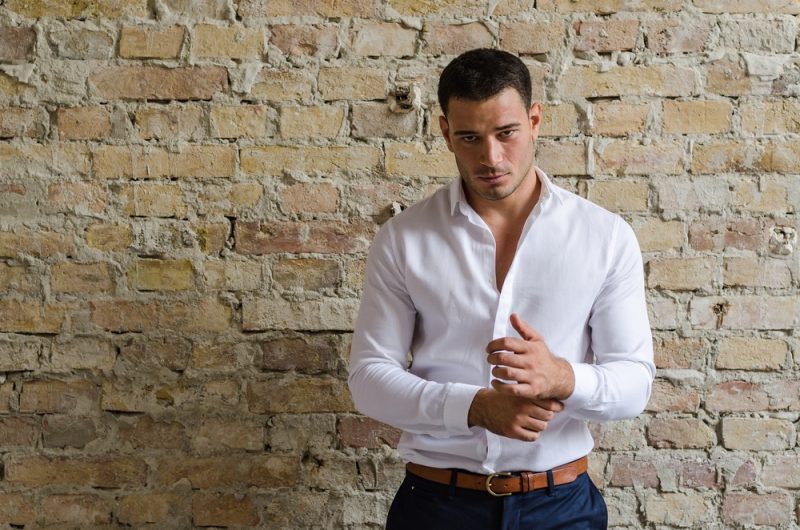 4. Buy the Right Dress Shirt 
Aside from finding the perfect suit, your get-up wouldn't be complete without your dress shirt. Your choice of dress shirt can either strengthen or weaken your entire look, so ensure you buy the right piece that'd match well with your suit.
The classic color for a dress shirt is white, but you can also try out other colors like pink, light blue, and lavender. But these colors can only work best during less formal or more casual events. If you're attending a highly formal event, choose a white dress shirt as it's the standard, and it can easily match almost anything. It's also vital to carefully iron your dress shirts to keep them sleek and avoid looking sloppy. Lastly, never forget to tuck in your dress shirt.
5. Don't Forget the Finishing Touches 
To complete your suit and create a sophisticated overall look, don't forget the essential finishing touches such as your belt, shoes, necktie, and even your accessories.
Your belt and shoes must match together, and if possible, be manufactured from the same leather. For your tie, you can stick to safe colors like dark blue, purple, red, or dark red. For the patterns, you may go for the repeating patterns of stripes, dots, or pins. Bow ties are also an option, but they're only used during weddings or special occasions.
Wrap Up
Before visiting store after store, keep these five golden rules in mind as these will lead you closer to your perfect suit. With these tips, you can effortlessly look stunning and sophisticated whatever the occasion.