Women have been at the center of attention in fashion for varied reasons. For fashion-savvy women, it's somewhat an instinct for them to want to look their best in whatever they wear. As such, they never stop adding outfits to their closets. They spend a lot of time choosing what to wear and matching the different pieces; that's why they continuously nail it. Events become more exciting due to the splashes of colors they serve the world.
On the flip side of the coin, it's unfortunate that the average man isn't an effortless fashionisto. Most of them tend to stick to the same old routine of trousers-shirt-shoes. If you fall in this category, it's high time that you transform your take on fashion. Aim at looking as good as your female counterparts.
Here are five practical fashion tricks to get you started:
1. Wear Unique T-Shirts
T-shirts are ageless casual wear. It's believed that every man has one or more in their closet. But, the downside of such popularity across the globe is the tendency to look dull. Sometimes, wearing one may not inspire any feeling of greatness. You can turn things around by going for customized printed t-shirts.
There are many print designs you can choose from, including:
Animals

Cars

Cartoons

Celebrities

Flowers

Food and beverages

Geometric patterns

TV shows

Inspiring quotes
Ideally, there's no limit to what you can print on t-shirts. And, the good thing? You can have a unique design that no one else has ever worn. Wear a cool tee to a casual meetup with your crew and set their tongues wagging.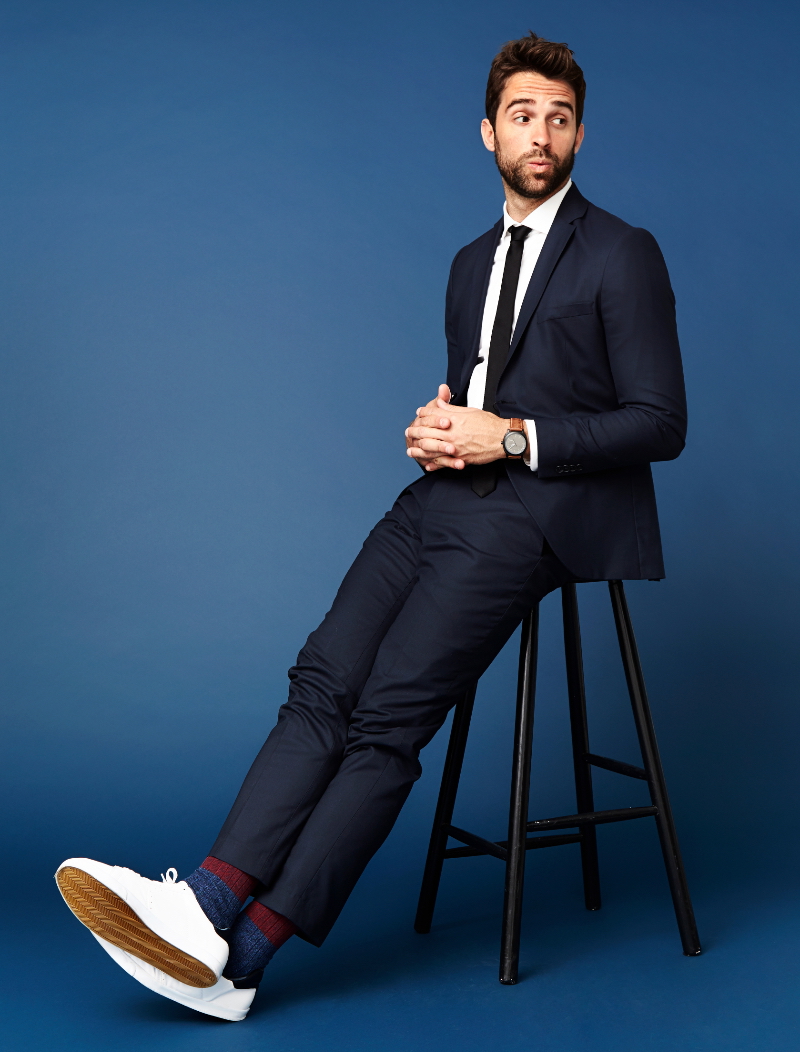 2. Match Your Shoes to Your Trousers
Don't pick just any random pair of shoes in your collection. You could try matching them with the style of your trousers. Failure to do this may leave a bad taste in your beholders' mouths. For example, it's a universally-accepted fashion faux-pas to wear a three-piece suit with flip flops.
Here are shoe-and-trouser matching tips you could try out:
Jeans trousers with sneakers

Tailored trousers with white minimalist sneakers

Textured trousers with pebble-leather boots

Preppy trousers with loafers

Chinos with hiking boots

Joggers with Chukka boots

Tuxedo with patent leather bowed slippers

Shorts with trainers
3. Sport an Outlandish Watch
Aside from its primary function of showing time, a watch is an indispensable fashion accessory. It's a remarkable piece of art that portrays your fashion sense. But not just any type of watch. Ensure you choose a stylish one that forces onlookers to take notice. Below are five latest watch trends you could consider:
Go beyond the usual hues of black, blue, and white. Embrace new ones, like turquoise or burgundy or maroon-brown.

Watches with military-grade alloys, ultra-hard composites, and near-magical metals

Revival of retro designs

Minimalist, simple, round dials

Watches with textile brands to match your outfits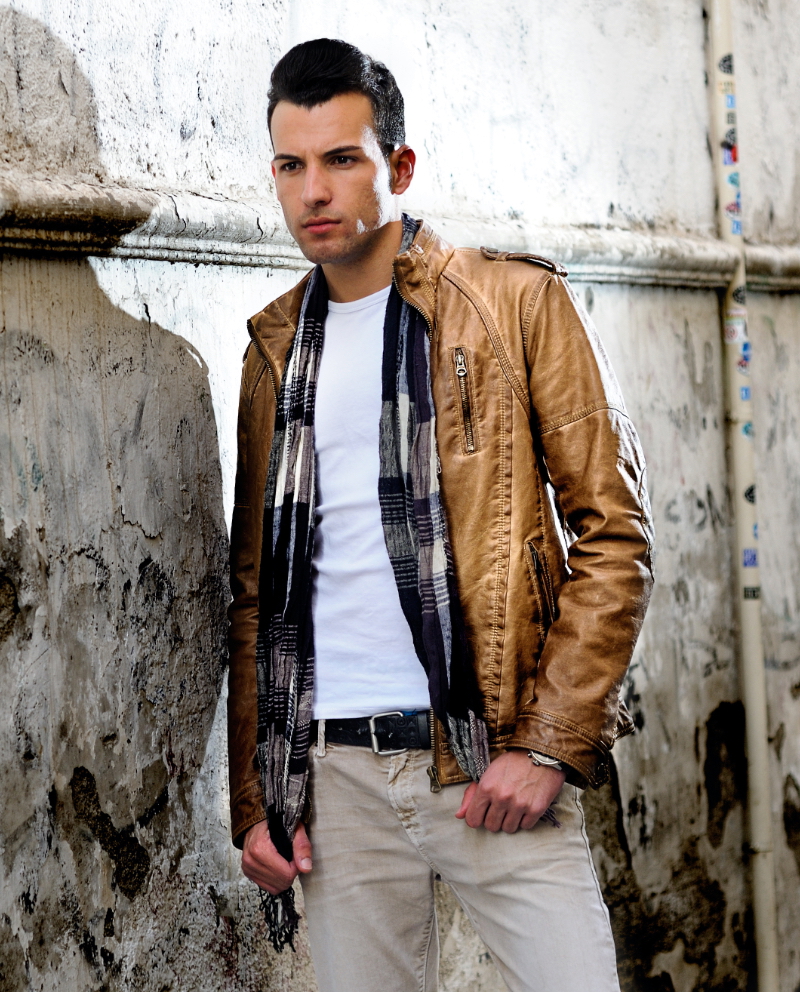 4. Top It Off with a Scarf
Don't underestimate the power of a lovely scarf. It's a statement piece that can quickly make you stand out from the average crowd.
Consider these handy tips to achieve a more definitive look through a scarf:
During winter, don't compromise on the functional aspect of scarves. Select a thick one, preferably made of wool.

Choose a colorful one to add some taste to an otherwise bland outfit.

Don't go below 50 inches or above 90 inches for the length.

The average width of 14 inches is ideal.
5. Match Your Socks to the Trouser Style & Color
Socks often seem like an out-of-sight piece of clothing. But, you ought to know better. Your friends and distant observers will immediately notice a clash of color. You're better off with a pair of novelty socks that match your trousers.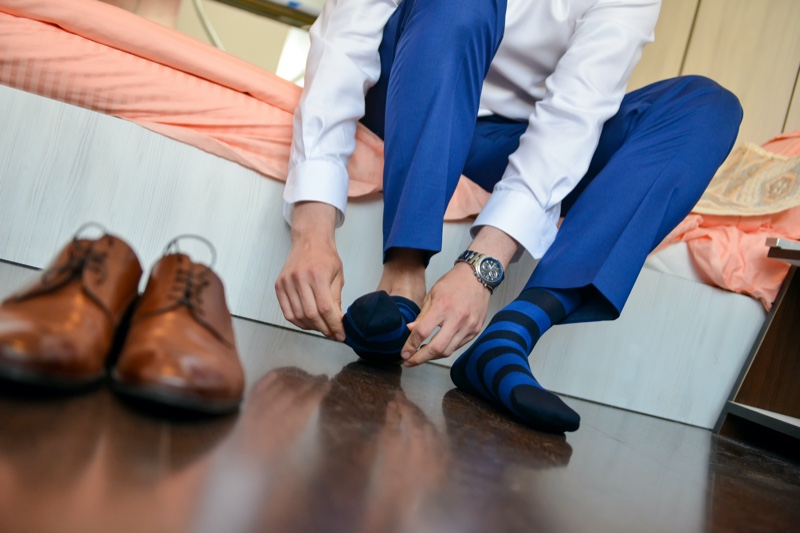 Here are more tips to perfect your socks game:
Wear socks of a darker shade than your trousers.

Choose socks with a different color from your shoes and trousers, provided they match another element in your outfit.

Keep your trousers' patterns alive by wearing socks with similar designs.

Matching socks to trousers doesn't mean the two should have identical colors. Just ensure they fall in the same color palette.

Avoid clownish socks for official wear. Preserve them for casual settings.

If you go bold with your socks, ensure your outfit is correspondingly flashy.
Conclusion
You can spice up your outfit as a man with a few fashion tricks. The above five tips are enough to last you for several months. Most importantly, constrain yourself from overdoing any of these. Moderation goes a long way in elevating your fashion sense without being too screamy.
Also, rotation is an excellent way to revive your looks with every dawn of the day. Don't wear the same watch, scarf, or shoes day in and day out. Have a couple of them, preferably in different styles, and you'll conquer this fashion thing.