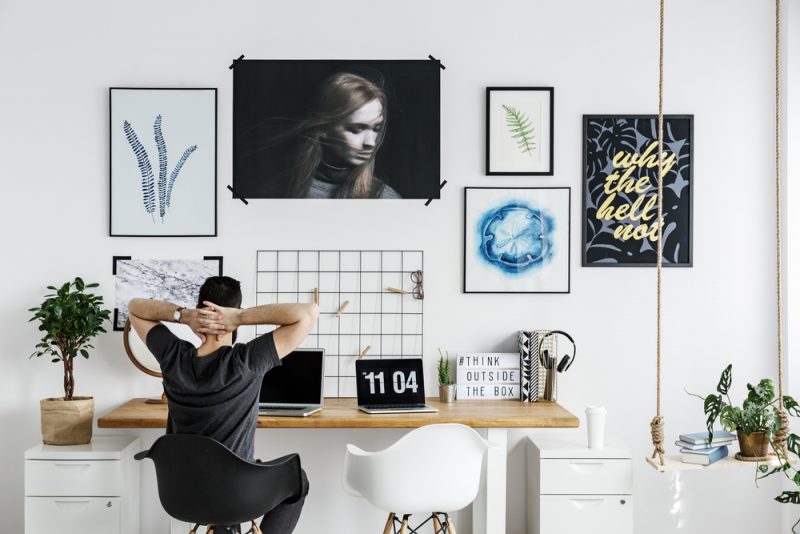 When it comes to decorating, men often get a bad rap for having mismatched or boring spaces. We're here to tell you it doesn't have to be that way! In fact, adding wall décor can transform a boring, bare wall into a masterpiece.
So, if you have recently upgraded from your parents' basement to an undecorated bachelor pad, or just need some ideas for your man cave, you've come to the right place. Here are a few simple wall décor tips to help transform your bachelor pad or man cave into a well-decorated space that everyone will love.
1. Pick a Theme
Gone are the days of unframed comic book posters on your childhood bedroom wall. Nonetheless, that doesn't mean you still can't have a cool theme for your space. Big sports fan? Classic sports memorabilia makes for unique wall pieces or shelving adornments. Love old movies? Framing vintage movie posters with sleek, black frames work great for fun yet classy wall décor. Whatever you choose, make sure to pick a theme that best matches your personality or personal style.
2. Don't Be Afraid to Make a Statement
Say goodbye to your boring white walls and hello to walls with big, bold statement pieces. Indeed, such pieces are perfect for making a small space look grand. Not to mention, they're a great conversation starter for any company you have over. Statement pieces don't just have to be photographs or paintings, though. Instead, you can hang oversized mirrors, decorative plates, metal wall décor, and other three-dimensional objects that are sure to turn heads and elicit "oohs" and "ahhs" in any room.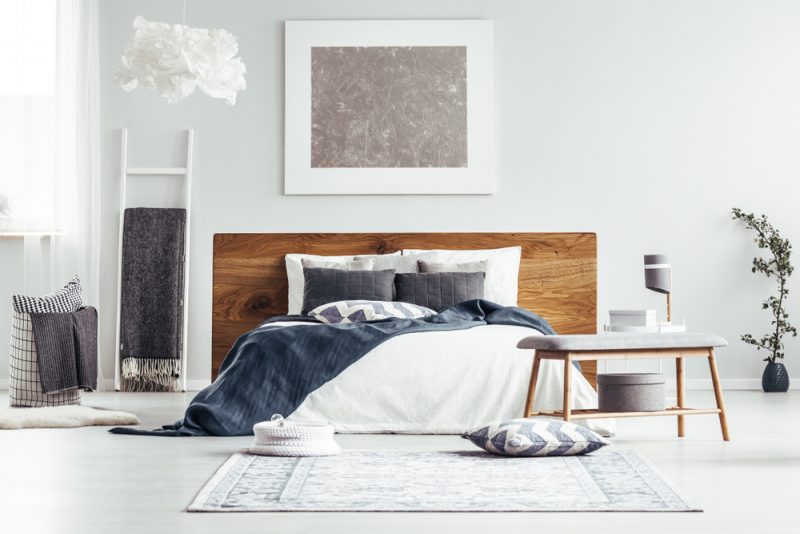 3. Choose Quality over Quantity
When picking out wall art pieces, try to support local artists in your area. But if you're unable to make it to a local gallery or don't have any in your vicinity, you can still support independent artists online. Shopping local means landing one-of-a-kind art prints that no one else will have a chance to own. Plus, investing in one or two quality, handmade art prints from an independent artist is always a better investment than purchasing multiple pieces from a large retailer.
4. Make it Pop
If large wall pieces aren't your thing, try a pop of color on the walls instead. Going for a more simplistic look? Light-colored accent walls, featuring warm yellows and light blues, can give a room the pop of color it needs without being too over the top. Pair it with large, single-framed photos or hand-painted art pieces. For a more eccentric style, try bright, bold accent walls that are perfect for "dressing up" with fun art pieces, too!
5. Use Shelves to Your Advantage
It may take a little elbow grease, but if you really want to take your wall décor up a notch, buy or DIY floating shelves or picture ledges. Once in place, utilize your wall shelving to house framed family pictures, small plants or flowers, books, and other cool knickknacks. Shelves are a great way to add some depth to what would otherwise be a boring wall.
Transform Your Space
Now that you have a few ideas in mind, it's finally time to spruce up your space! From buying local art pieces to installing unique shelving, you'll be sure to have the best-decorated man cave or bachelor pad in town. Surprise your friends and family with these five wall décor tips — they'll be happy you did.