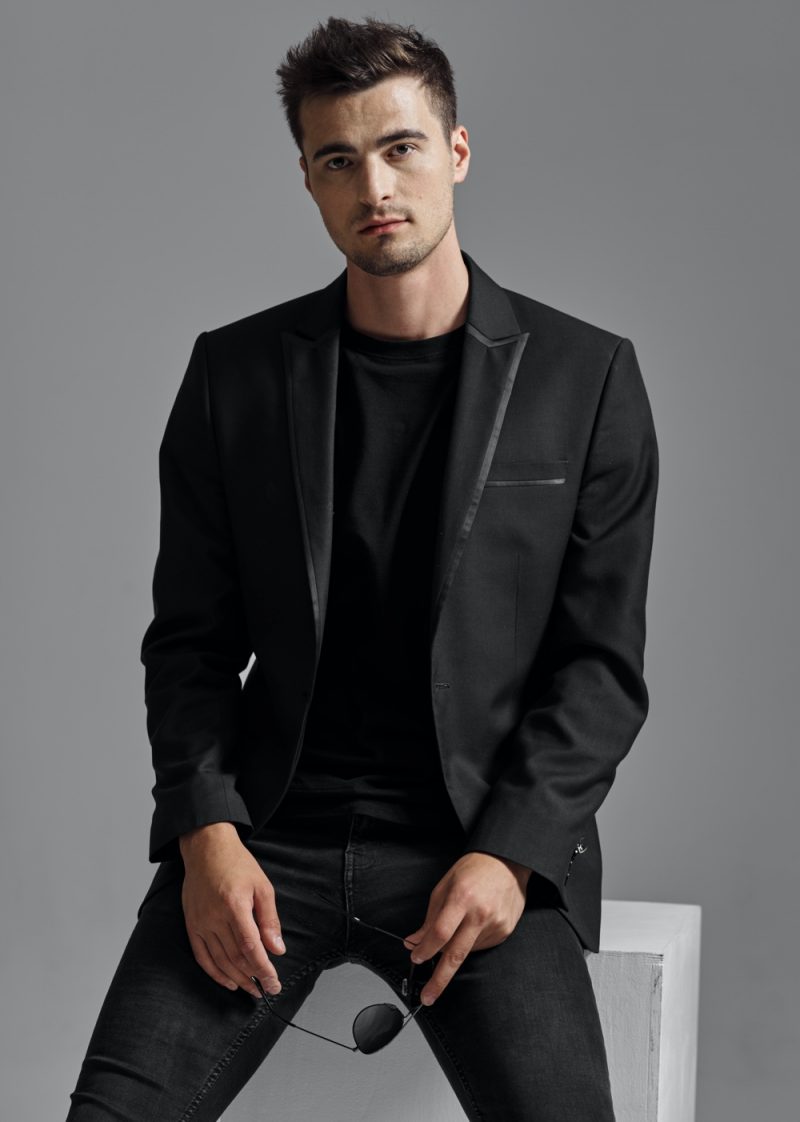 Caring about how you look is vital if you want to make an excellent first impression. People subconsciously judge you by how you dress, especially women. As a gentleman, you want to look stylish, well-dressed, and overall well put together. A good outfit adorned with matching accessories evokes confidence, and it can be seen by how you walk and talk. This isn't a piece about "what women want," but what makes you stand out to attract the right one, or if you already have a partner, it's about looking good and making her proud to be beside you.
A Well-Fitted Suit
We all know the functions of suits. They are a high standard of clothing for business meetings and fancy events. Suits aren't the most commonly worn outfits on first dates, but women like them once in a while. They will love it when you wear one when taking them out on special occasions like your wedding anniversary. They will appreciate the effort.
Whenever you wear a suit, ensure that it's the perfect fit. Women are drawn to well-fitting suits because of how masculine they make a man look. Any guy can wear a suit, but the one who feels comfortable in one because of how well it fits stands out from the rest.
A Nice Watch
Nowadays, most people use their smartphones to tell time but the more subtle way to check time is by a simple flick of the wrist, especially in social settings. For this particular reason, you need a good watch. Women also love men with attention to detail. You'll get her attention if you have a valuable timepiece on your wrist. Watches say a great deal about your style like these used Rolex watches. They will make an excellent way to break the ice with a woman you fancy.
A Lovely Scent
The right fragrance is among the top factors for women when choosing their partners. Women are more attracted to you when you smell nice. Ensure that you purchase the right scent that's fit for you – not too strong or too obvious. Choose one that goes well with your body's natural odor. Do some tests on your wrist to get a good whiff of the cologne you want to buy, and don't use the cards the stores provide to know the smell of the cologne.
Well-Fitting Jeans
Denim jeans have been part of American pop culture for a long time, and they are timeless. Regardless of their body type or age, any man needs a good pair of well-fitting jeans in his closet. Jeans that are a perfect fit aren't so easy to find, so you need some few trials at the store before buying the right pair. The trick is always to try a different fit or go a size down and avoid rugged, baggy, or carpenter jeans.
Stylish Footwear
Shoes are the windows to your style. You always want to wear a stylish pair to show that you're attentive to fashion's smallest details. Women will judge you based on your shoes. Worn-out shoes make you look like you don't take good care of yourself and flimsy shoes make you look cheap. Find some stylish shoes like Italian moccasins, Oxfords, etc., to show you have some taste.