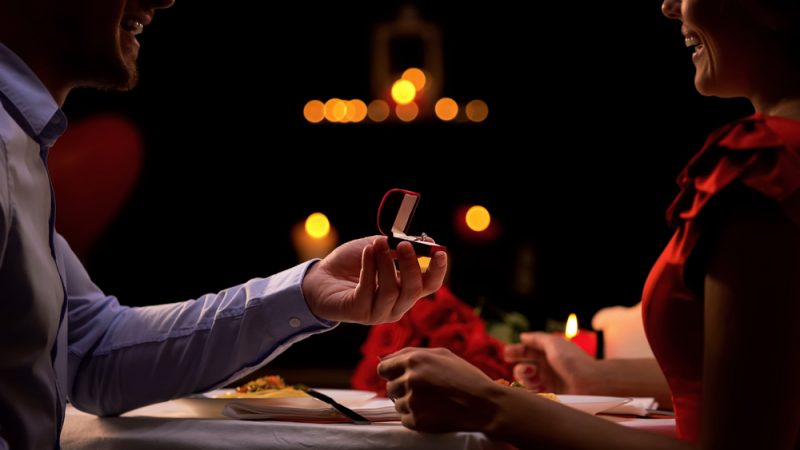 According to the Diamond Exchange, when it comes to choosing the right engagement ring, there are a variety of gorgeous choices available. If you're confused about what ring is right for you and your loved one, then you've come to the right place. In this article, we'll take a look at what you need to do to find a fitting, beautiful ring that'll match the love you have for your significant other.
1. Set a Budget
Before you set foot in a jewelry store, you have to get realistic about your budget. According to The Knot, the average price spent on an engagement ring is $5,680. But, the truth is that there are tons of perfect options from every price point, from under $1000 to above $10,000. No matter what your budget is, you'll surely find a perfect ring.
2. Do Some Research
Now it's time to answer the most important question: "What ring would my significant other actually like?"
Here are some questions you may want to ask yourself about your soulmate:
Are there movies/TV/celebrities that they're interested in?
Have they been talking about engagement/jewelry/etc. on social media or to other people?
What type of jewelry have they been interested in up to this point?
If push comes to shove, take them to a jewelry store and see what rings (or pieces in general) that they gravitate to. You may even be able to get their ring size. If you aren't able to get their ring size before the proposal, don't worry. You can easily get the ring resized after she says yes.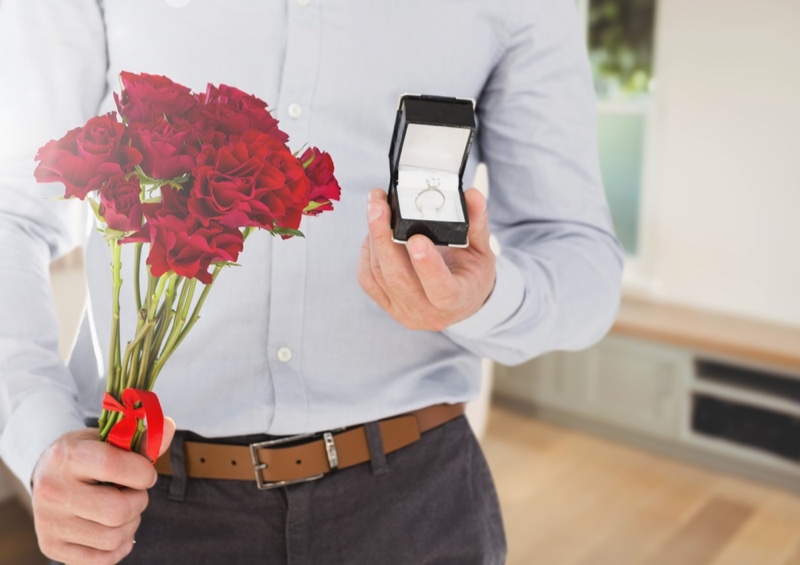 3. Pick a Band
Some of the most popular bands that you can choose from are silver, white gold, rose gold, yellow gold, and platinum. When it comes to which one will be the best for your ring, it depends. Be sure to ask your potential jeweler about the best possible options.
4. Choose a Jewel
If you'd like to go the more traditional route and pick a diamond, then it's important to remember the 4 Cs:
Cut – The cut is arguably the most important part of the diamond. A well-cut diamond bounces light around the interior of the diamond and makes it appear even more sparkly. A lazily-cut diamond will look dull.
Clarity – Clarity refers to the inclusions within the diamond, otherwise known as the minerals or fractures. Generally, you want the least inclusions possible but they generally won't be noticeable to people who aren't looking for them.
Color – A diamond's color is rated from D to Z. The more colorless a diamond is, the more expensive and luxurious it's expected to be.
Carat – Carat means the weight of the diamond. This is often what's going to gather the most attention, and what's going to drive the price up.
Remember that diamonds aren't your only options. Some other popular choices are emeralds, aquamarines, and sapphires. To ensure durability, try to pick a gem with a high rating on the MOHS hardness scale. Diamonds are a 10, which is one of the reasons why they're a popular choice for engagement rings.
Choosing an engagement ring can be quite nerve-wracking. But be sure to remember, that despite your budget or preferred gem, there is a perfect choice out there for you. Happy hunting!