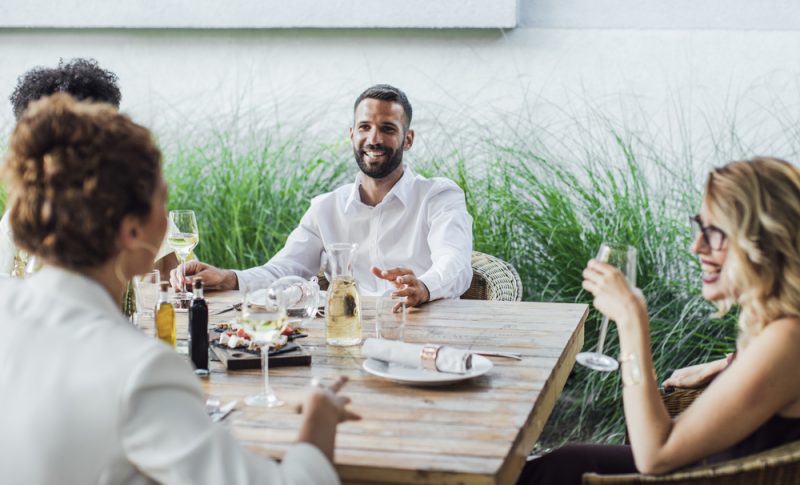 Whether it is for a birthday, wedding or anniversary, the ultimate party should be a great celebration. Before you send out the invitations, make a decision about the details that are important to you and stick to them. These may include your music, the theme of the party and of course, your special dress code. Here are four great tips for planning a party that will be the talk of the town.
Choose your venue carefully
The venue that you choose for your party is going to set the atmosphere and tone for the whole event. For instance, if you organize a casino party, it will mean that your guests are moving around regularly, interacting with one another and meeting new people, while they are playing different games and experiencing the excitement of gambling. It is a very sociable experience. However, if you organize a large sit-down dinner party, your guests will remain sat at one table for the majority of the time – it will still be sociable, but with more intimate conversation. Before you pick your venue, think carefully about the kind of atmosphere that you are trying to create.
Pick complementary music
Studies have shown that music is a powerful influence on our behavior. For instance, in the supermarket, we are more likely to buy expensive products if classical music is playing in the background. If dance music is played, however, we will shop quickly. The same effects can be seen at a party. For instance, if you are hosting a classy casino party, playing big band, jazz, and swing music will set the right vibe for a sophisticated party. Think more Rat Pack and less happy hardcore music. Alternative if you have gone for a club night theme, then hip hop and dance will be perfect to life the spirits of your guests.
Dress to impress
A dress code can influence the behavior of your party guests, in the same way, that wearing a school uniform can affect the behavior of school students. Consider a Superbowl party – it is likely that the dress code will be very casual and guests are more likely to be raucous. At a more formal event, a black tie dress code will ensure that everyone looks smart and sophisticated. When you send out your invitations, make sure that you mention your dress code, so that your guests turn up looking the part and don't feel out of place.
Consider your catering
The food is often one of the most talked about things at a party. If guests are hungry, they are likely to leave early, so make sure you are generous with the catering. It is also advisable to serve food if they are drinking alcohol. Some delicious, elegant canapes that can be eaten with one hand, while having a conversation are always a good idea. Pick seasonal ingredients that are easily available, so that the food tastes fresh and follows current trends. Don't forget to also cater to your guest's dietary requirements, including gluten-free and vegan alternatives.
Planning the ultimate party is all about paying attention to the details. With a great venue and delicious food, you can create the perfect atmosphere for a night of fun.