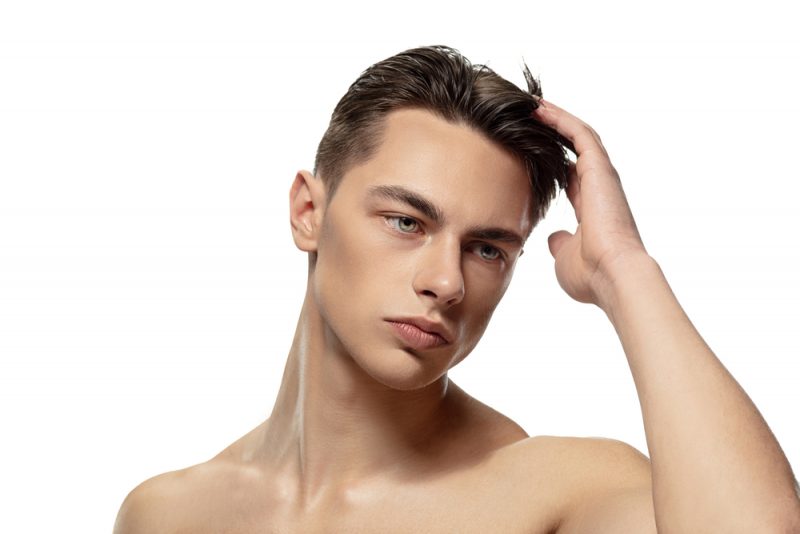 Getting ready in the morning would take several minutes to an hour for some women. On the other hand, some men may typically need 15 minutes or less to complete their routine. While there's no shame to either of these, skipping out or rushing your skincare regimen isn't the solution to getting clearer skin.
You don't need to purchase the fanciest products or have an extensive routine to prevent the signs of premature aging. For men who are always on the go, knowing the basics and sticking to a solid routine can benefit you in the long haul.
Men Skincare 101: Tips to Achieve Clear Skin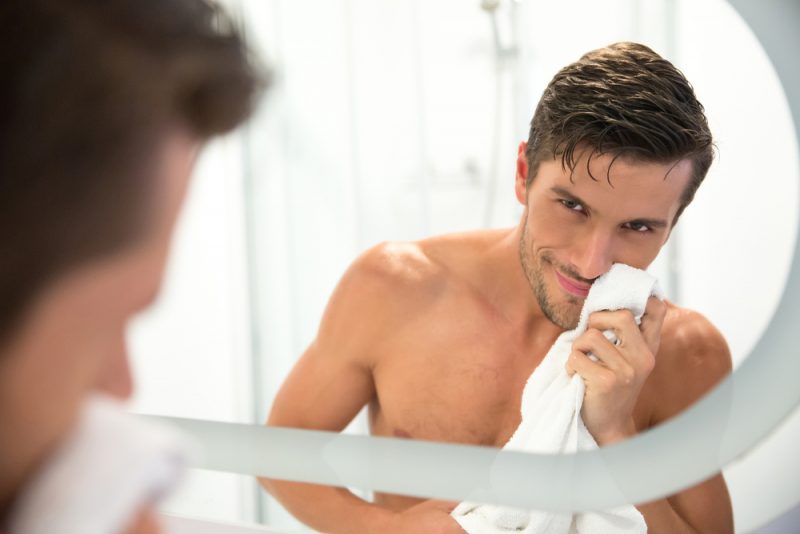 Learn how to reduce wrinkles, fight breakouts, and get flawless skin with these skincare and beauty tips:
1. Know Your Skin Type & Needs
With all the new skincare goodies hitting the market, it can be pretty easy to purchase the ones that seem to be skin-friendly or are the most recommended by your friends. Unfortunately, you can't simply use the products that work for them as you might have a different skin type from them. Creating and seeking out the right skincare goodies for you is going to be a personal journey.
You need to know your skin's unique needs and take into account your current environment. For instance, if you have dry skin and are situated in a humid region, you'd have to refrain from drying ingredients, such as alcohols and fragrances. Constantly using these may lead to pigmentations and rapid dehydration. Instead, seek out moisturizing ingredients and serums.
It would also be best to double up your sunscreen as the UV rays can aggravate the dryness of your skin. Conversely, if you have combination skin, you have to carefully choose products that treat a mix of oily skin and dry patches. Basic knowledge about your skin needs and concerns can surely elevate your skincare regimen in the long haul. When successful, this can even help you save time and energy by looking for suitable products for your skin.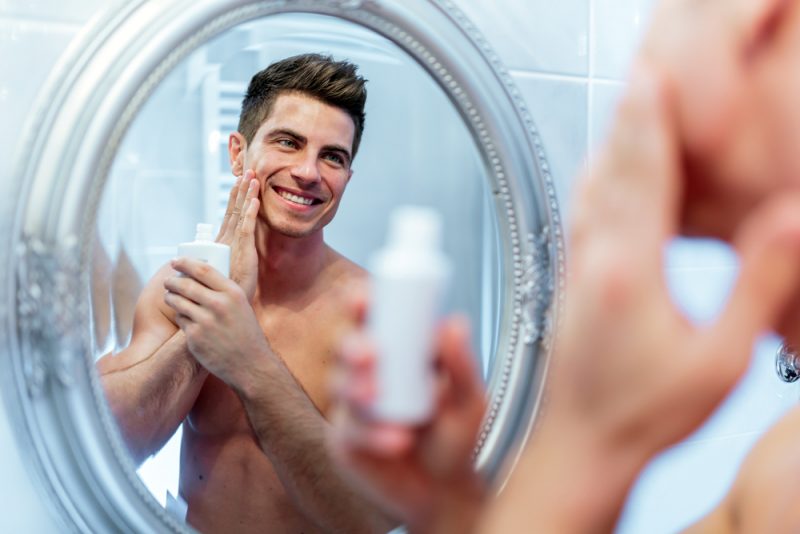 2. Moisturize Both Day And Night
If you have an oily skin type, you might think you don't need to use a moisturizer. However, to achieve radiant-looking skin, you have to apply moisturizer both day and night constantly. Opt for a lightweight moisturizer that's appropriate enough for daily use with zero irritation.
Face moisturizers reduce the appearance of blemishes and address specific skin concerns, including fine lines and dark spots. Make sure to apply them to your face in circular motions gently. To complement your moisturizer, reduce wrinkles with eye cream and dab the product gently on the eye region.
Moreover, another tip is to put on your moisturizer after you've cleansed and stepped out from the shower, so it gets absorbed better. On the other hand, if you use a facial toner, make sure to wear your moisturizer as soon as you're done applying it to your face. In addition, a good moisturizer can help seal everything you've applied to your skin. It can also help prep and smoothen out your skin before you apply your sunscreen.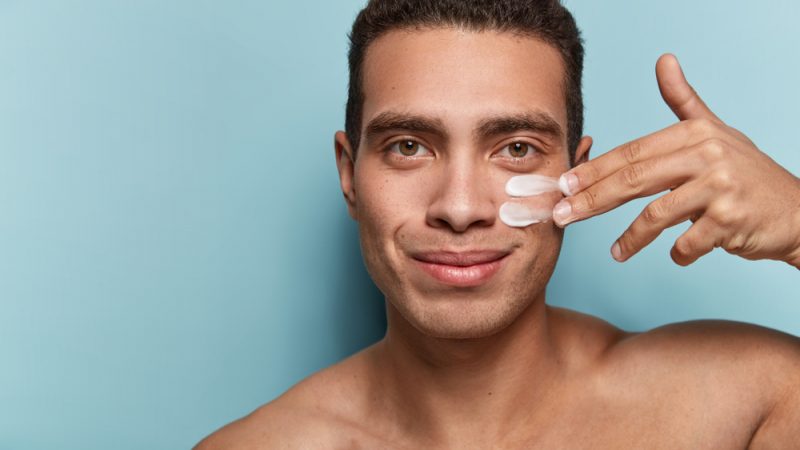 3. Wear Sunscreen Everyday
Another product that usually gets overlooked is sunscreen. While you may think this is unnecessary, wearing sunscreen daily can help support your skincare and grooming efforts. It can also help you maintain youthful skin as you age.
Take note that the sun's UV rays can cause damage and prompt wrinkles, fine lines, dark spots, and other visible signs of premature aging. While aging is entirely natural, it won't hurt if you go out of your way to slow down its appearance and take care of your skin. Before you head out for work, run a quick errand, or take the kids to school, block off a few minutes to deliberately apply sunscreen on your face and neck area.
Opt for a broad-spectrum sunscreen with SPF 30 or higher. Reapply regularly or if you think your sweat has gradually removed the product. Furthermore, don't simply watch out for the sun. Take a step back from fireplaces, heaters, and the like, as these may potentially damage your skin.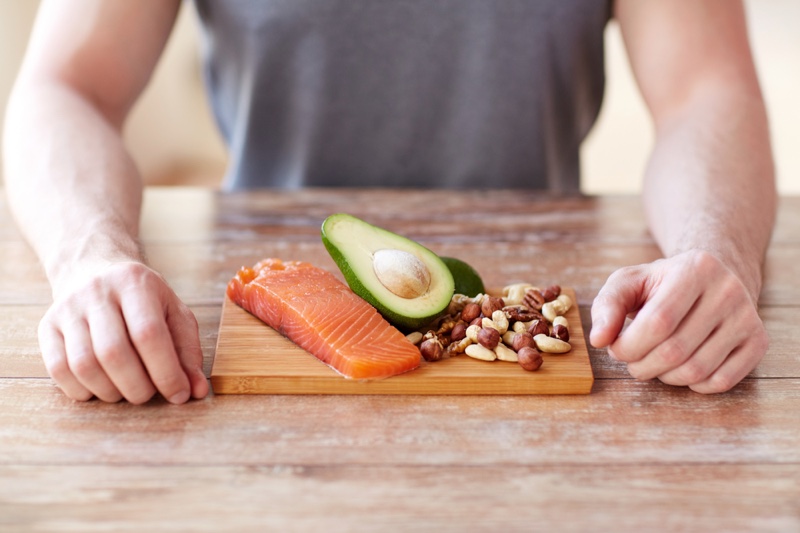 4. Pack Your Plate With Wholesome Food
Apart from your topical skincare efforts, you also need to nourish your skin inwards. Despite your rigorous work routine, make sure to eat a balanced diet and skip the junk food, sugary beverages, and processed goods. Keep yourself well-hydrated and incorporate food sources that are high in water content. These include, but are not limited to, peaches, watermelon, cucumber, celery, tomato, and other fruits and veggies.
The Takeaway
Staying consistent with your pamper routine and eating the right kinds of foods can genuinely elevate your skincare and grooming efforts, even if you're always on the go. By making minor adjustments to your hectic routine, you'll soon be able to achieve youthful skin as how you've envisioned.