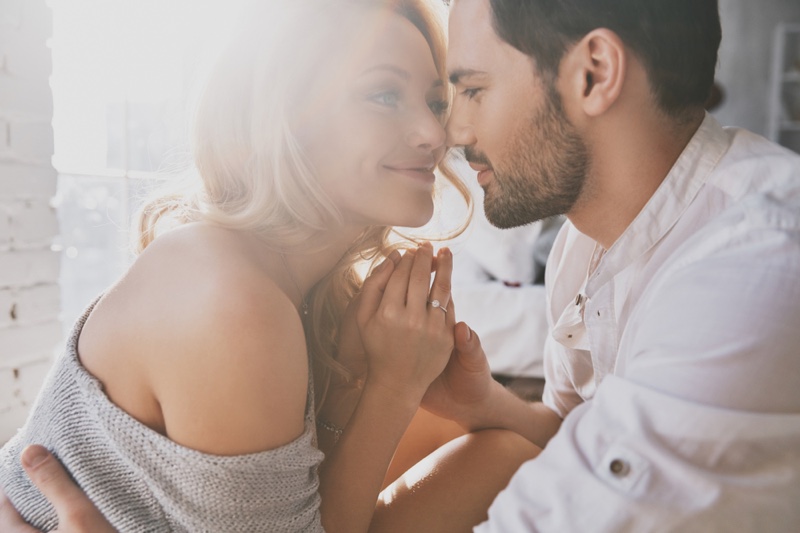 The decision to make a lifelong commitment to the person you love is one of the most important you'll ever make. But once you've decided to pop the question, you'll be confronted with a series of important questions: where should you propose? How can you make the moment meaningful and special? What kind of engagement ring should you get?
There is no shortage of advice for engagement-ring shopping online, and if you type "where should I buy an engagement ring?" into Google, you can expect your personalized ads to be engagement-ring focused for weeks to come.
This means that planning your engagement can be quite overwhelming. The good news is that picking out an engagement ring that will impress your fiancé is actually quite easy: go to a custom engagement ring designer who can create one to your specifications. Here's why.
1. It's More Personal
In the twentieth century, the rising standard of living meant that people who previously couldn't have afforded an engagement ring of any kind were suddenly able to buy one. And jewelers took notice: before long, engagement rings became a big industry, and diamonds became symbols of long-term commitment.
But times have changed, and diamonds are no longer the only option. The consensus now is that the best engagement ring is the one that reflects the tastes of the couple. And when it comes to personalization, custom rings can't be beat.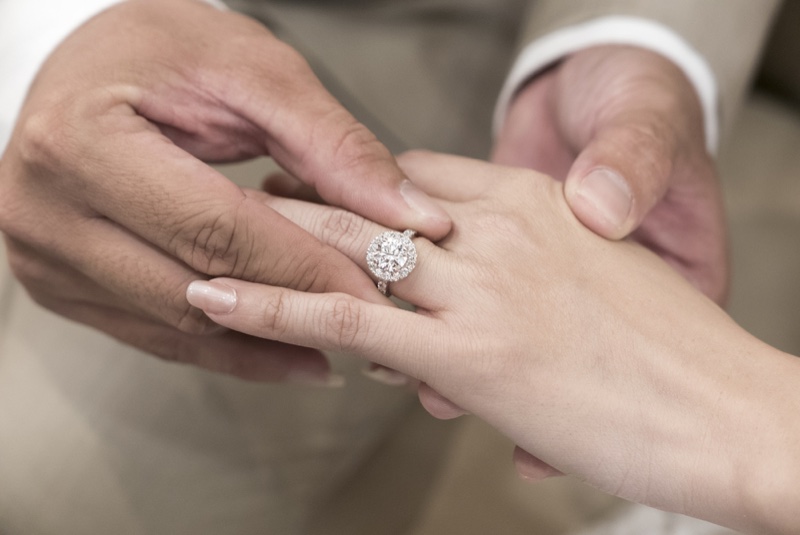 2. It Gives You More Options
The centerpiece of most engagement rings is a precious stone. Diamonds remain popular, but it has also become common to see many alternative stones used, such as:
Morganite
Sapphires
Aquamarines
Rubies
But the stone is only the beginning: you can also choose to include several accent stones, alter the configuration, or select a different type of precious metal for the band.
Working with a jeweler who specializes in custom engagement rings and wedding bands gives you complete control over the specifics, helping you to create a ring that expresses your preferences and the preferences of your partner in every detail.
3. It Makes Shopping Easier
One of the challenges a lot of people who go shopping for an engagement ring face is that, for all the diversity that exists in off-the-shelf ring design, it can be surprisingly hard to find the one that really says what you want it to say — especially if you're looking for something less generic.
Going to a custom engagement ring designer is actually a lot faster than scrolling through online catalogues and visiting one jeweler after another, and you won't have to put up with the unending pressure to buy that you'll likely face if you walk into large corporate jewelry outlets.
An engagement ring is many things: a symbol of love, a promise for the future, an outward sign of the commitment you are making. But it is also a beautiful object, a piece of jewelry that your partner will proudly wear for years to come.
Making sure the engagement ring you select fully expresses your partner's taste and sense of style is important, a way of showing how well you know them and how much you care. The best way to find the perfect one is to have it designed by a jeweler who specializes in custom engagement rings.