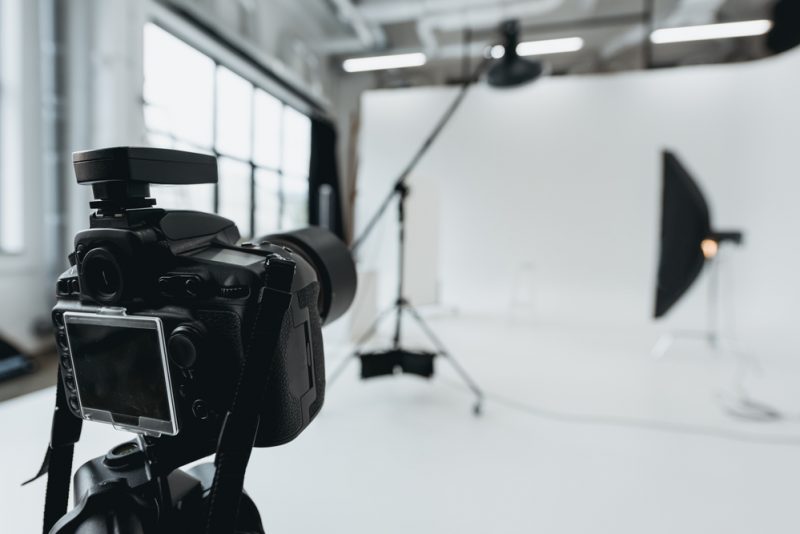 There is no denying that fashion photography plays a fundamental role in the world's fashion culture, and has been doing so since it was first used back in 1856. Since then, countless remarkable fashion photographers such as Steven Meisel, Annie Leibovitz, and Herb Ritts have captured the various facets of the fashion industry with flair. While fashion photography is constantly being subjected to changing trends, the immense talent and passion of the creatives behind the lenses remain constant. With 2019 promising to be a big year as far as breakout fashion trends are concerned, here is a closer look at three renowned photographers in the world of fashion at present.
Ellen Von Unwerth
View this post on Instagram
At 65-years-old, German-born Ellen Von Unwerth may not be a newcomer to the fashion industry, but she remains as inspiring as the day she first photographed Claudia Schiffer back in 1989. Over the years Ellen has repeatedly pushed the limits of feminine sexuality and has featured in renowned publications such as Vanity Fair, Vogue, and Arena. Although there is a host of up-and-coming young fashion photographers who are fast making their mark in the industry, Ellen's experience coupled with a phenomenal eye for detail will ensure that she stays a hot commodity in 2019 and for many years to come.
Emily Soto
New York-based Emily Soto is renowned for her exquisite fashion photography. With more than 290,000 Instagram followers, it is impossible to dispute her popularity. The 34-year old photographer has had her work featured in popular publications such as Vogue, International Allure, Glamour, and Paper, and also acts as a mentor to young photographers, holding workshops in the USA, Australia, Europe, and Asia. While she is no longer considered to be a 'new kid on the block,' Soto's captivating, romantic pieces continue to remain relevant in 2019 and promise to resonate well with an ever-evolving fashion fan base. Emily's work looks as good printed as it does on social media and is the exact type of visual artistry the team at CanvasPop promise to turn into beautiful pieces of functional wall art.
BJ Pascual
Former Editor-in-chief of Cosmopolitan Philippines' Myrza Sison summed Pascual's brilliance up perfectly when she said, "Every time it's a BJ Pascual shoot, the light is flawless. He knows how to paint a portrait with light and shadow and make a woman look her very best. One of his subjects said that the first time she saw a picture that he took of her she had goosebumps. And I think that kind of encapsulates the essence of BJ Pascual's work." Apart from being a phenomenal photographer who has shot covers for the likes of Rogue, Esquire Philippines, and Samsung Philippines, BJ is also an LGBTQ+ advocate who currently boasts more than 401,000 Instagram followers. Apart from posting exquisite photographs, he is also praised for his friendly and unpretentious interactions with his fans on Instagram, something which is often hard to find among prominent players in the fashion industry.
Without fashion photographers, people would be almost oblivious to the beautiful garments and fashion accessories the world has to offer. Fashion photography not only acts as a very powerful marketing tool but also preserves our precious fashion memories for many generations to come.