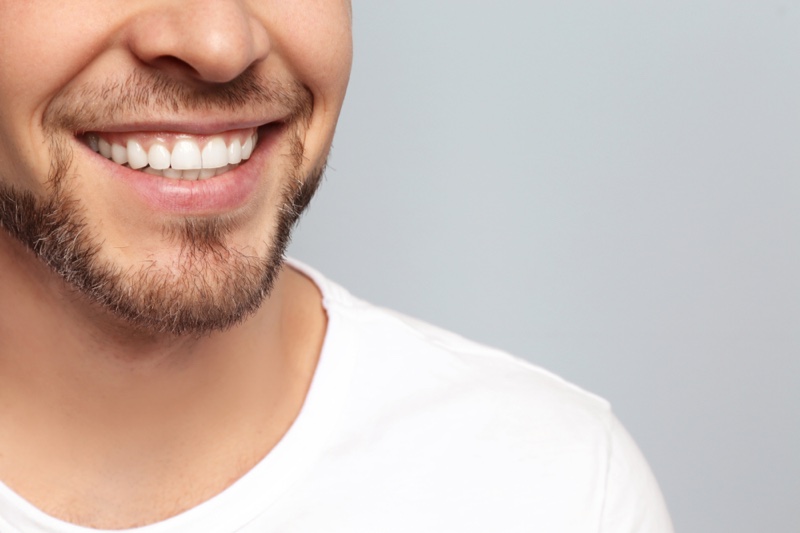 A smile is a natural expression made by all humans, but it is also a way to advertise and market yourself.
This is why having a beautiful smile is essential to many people. Crooked teeth, stained teeth, and other oral issues can affect self-esteem. Fortunately, there are ways that a perfect smile can be achieved. Here are three of those ways.
#1: Cosmetic Dentistry
Cosmetic dentistry is any dental work that improves the appearance of one's teeth, so this doesn't include routine cleaning procedures.
Teeth Whitening
Teeth whitening is probably the most common cosmetic dental procedure, and it's one of few that can be done at home without the help of a dentist. However, teeth whitening at a dentist's office is often more thorough because the dentist will first scrape each tooth to remove debris, plaque, and tartar before using a bleaching solution. OTC (over-the-counter) teeth whiteners can also be effective.
One example is hydrogen peroxide. This oral sanitizing solution is made of natural ingredients, including water and oxygen, widely found in the environment. Over-the-counter teeth whitening products contain peroxide, including carbamide peroxide and hydrogen peroxide. The peroxide penetrates tooth layers, eliminating compounds that cause teeth discoloration. Choose a 10% concentration for teeth whitening when buying OTC hydrogen peroxide.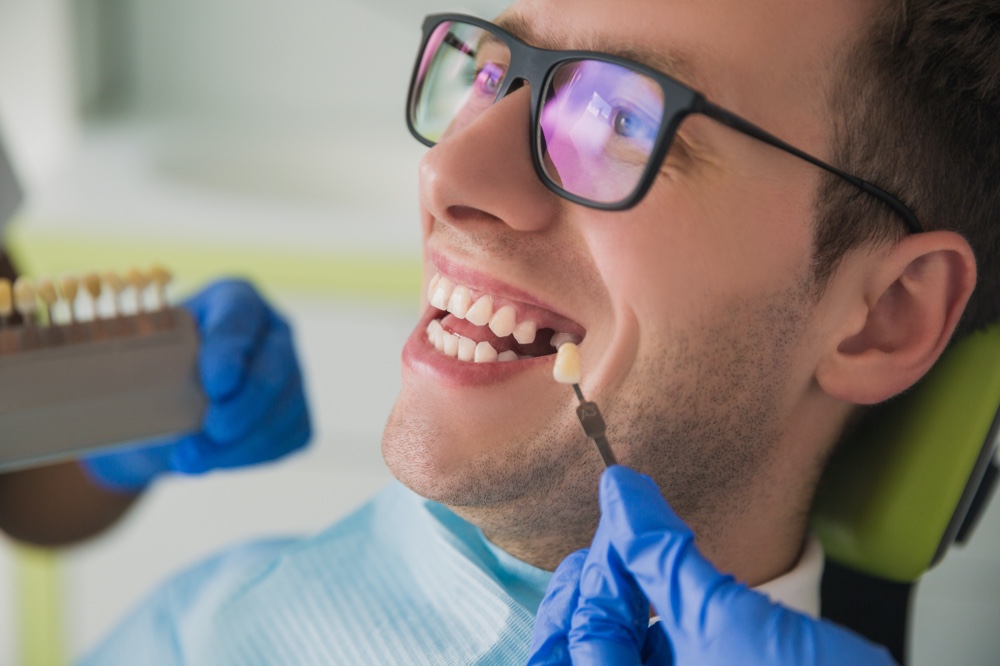 Dental Implants
Dental implants are a common way to improve one's smile when teeth are missing. These implants are permanent, where a false (but natural-looking) tooth is inserted into the gums and held in place by a titanium screw. This entire process can take a significant amount of time from start to finish since the surrounding tissues have to fuse with the implant.
Here are the steps you can expect from dental implants:
Initial Assessment

: Your dentist will conduct a comprehensive assessment to determine your jaw bone's condition. The dental evaluation includes taking digital X-rays, matching teeth color, and taking impressions, making the implant look natural. In addition, you and the dentist will also discuss the medications you take and medical conditions that may affect the process.

Tooth Extraction

: The dentist may need to remove the remaining tooth that needs replacements. This step can be done simultaneously with implant insertion under a local anesthetic.

Dental Implantation

: The dental implant can be inserted into the jawbone and everything under the gum line. The dentist may need to relocate a part of the jawbone to the implantation area. This process may take 3 to 9 months.

Abutment Placement

: When the dental implant is stable, the dentist will put the abutment or the piece that connects the implant to the crown. Tightening the abutment is necessary to remain the place.

Add the Permanent Crown

: Once the gums heal, the dentist or oral surgeon will make a removable or permanent crown or artificial tooth. Now, you can have the natural and perfect smile you long desire.
Temporary Veneers
Many people are familiar with traditional veneers, which are teeth covers that are permanently adhered to over the top of your natural teeth. Wafer-thin and custom-made, tooth-colored materials cover the front surface of teeth with dental veneers, also known as porcelain veneers or dental porcelain laminates. The front of the teeth is covered by these shells, which alter the teeth's color, shape, size, and length.
On the other hand, snap-on veneers are teeth covers that are temporary and require no permanent adhesion to your natural teeth. They provide all of the same benefits as traditional veneers, minus being permanent, requiring a dentist visit (you can do this at home), and without having to pay thousands of dollars.
#2: Natural Remedies
When it comes to natural remedies for a better smile, this almost always applies to whitening teeth rather than straightening. Achieving straighter teeth naturally typically begins in childhood, when the adult teeth (and baby teeth) grow. Late weaning and thumb-sucking can cause crooked teeth in childhood, leaving lasting problems in adulthood.
As far as natural remedies for whitening teeth go, baking soda is probably the most popular remedy— even some kinds of toothpaste are formulated with baking soda. Baking soda is abrasive, so that's what makes it effective in removing stains from teeth. Baking soda is also high in alkalinity, which neutralizes the acidity in the mouth, keeping it free of harmful bacteria.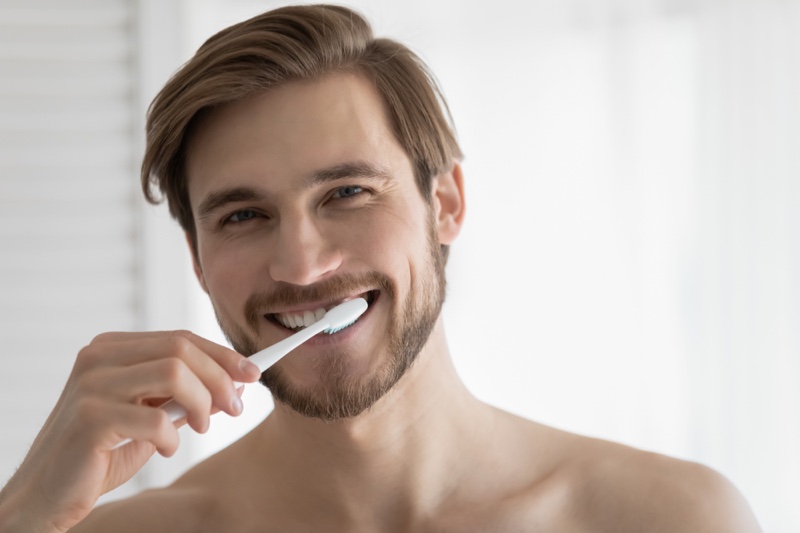 #3: Proper Oral Hygiene
If your teeth are already straight and aren't severely stained or discolored, proper oral hygiene is all you need to achieve the smile you want. Good oral hygiene means that you should brush your teeth twice a day at the very least, but brushing after each meal is also recommended. So this means if you eat three meals a day, you should aim to brush your teeth three times a day. Also, it's essential to schedule an appointment with your dentist every six months to a year. Dentists provide deep cleans and screenings for potential problems.
Proper oral hygiene doesn't stop at how often you care for your teeth but includes what products you use. When brushing your teeth, it's most helpful to use toothpaste that contains fluoride. Fluoride has come under fire for claims of causing severe health problems, but this hasn't been proven, while it has been proven to help prevent cavities. Other products to use on your teeth include dental floss and an antiseptic mouthwash.
You should always talk to your dentist about the best procedures for achieving your desired results. However, proper oral hygiene should always be the first step in achieving a healthy and beautiful smile before and after any cosmetic procedure.