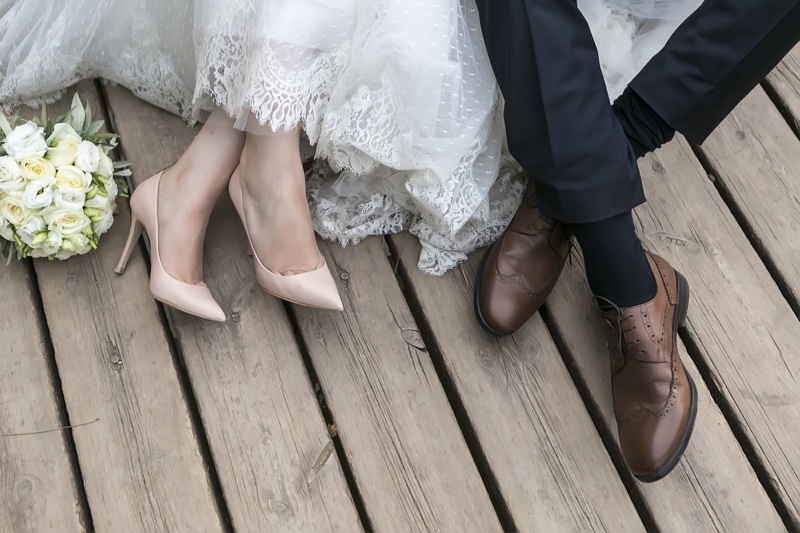 A wedding is special for so many obvious reasons.
Every girl dreams of her wedding in an excellent wedding dress with top-notch heels or flat bridal shoes. No matter how dreamy it looks, the planning and preparation to get your hands on the flat wedding shoes meant for your big day are troublesome. With so many options on the list including flat ivory wedding shoes or black flat sandals, it is likely for you to wonder what to buy.
When you are deciding on your dream pair of shoes to match up with your gown, you need to keep a few things in mind. Wedding shoes can be anything from ivory to traditional black strappy flat sandals, all you need is to carry them with grace to compliment your gown. Here are the 11 classy steps that can help you in rocking your look on the big day,
You have to wear your shoes
Growing up watching Hollywood movies makes you go gaga over skyscraper heels and wedding gowns. You believe that nothing can ever beat this combo because your favorites wore it. However, you need to understand that you cannot do all your wedding chores in heels. You need to walk down the aisle, stand hours in them for photographs, dance, and walk around all day. Wobbling around in high heels is not a wise choice. It wouldn't look good and you don't want to catch heels in your dress either.
So, let go of heels and choose your comfort above everything.
Choose a special pair of shoes
So, probably I broke your heart by saying no to heels. Well, that doesn't mean your wedding is going to be any less. To your surprise, there are a lot of special wedding shoes in the market that can make you look impeccable on your day.
Remember, go for those pairs of shoes that make you feel extraordinary. Even if you have a floor-length gown, giving your guests a meagre peek of your exquisite pair of shoes will make you feel like some Disney princess.
It's a common myth that shoes are boring. You only need to understand the basics of shoe detailing and combine some classic styles to get your hands on the excellent wedding shoe.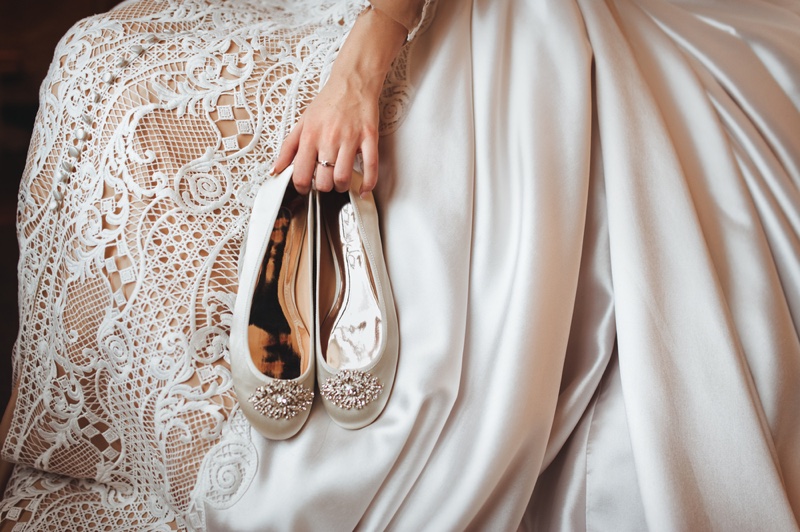 Get them worn in
Now, you have got the best pair of shoes you can get for your wedding day and let me guess, are you saving it for the special occasion? In fact, it is pretty obvious for you to be a little possessive about your wedding shoes.
Apart from saving it for the day, you need to get yourself used to the shoes before making it on the big day. It is not advised to wear your shoes for the first time on your wedding day. Make sure you buy them prior to the wedding and wear them around the house especially in the carpet so that they can mould to fit your feet.
Take some measurements
The size of your dress is decided by considering your shoes. You don't want your shoes to get all the attention off your dress and vice versa. So, basically, it's the balance between the two that makes you look brilliant.
Your dressmaker will need to know the exact height and dimensions of your shoes to get the final fitting of your dress accordingly. Instead of measuring yourself, make sure to wear your shoes at this fitting session. Also, ask your dressmaker how long will it take for them to be delivered to avoid last moment hassle.
Consider getting your shoes dyed
It can happen that you may not find the shoes of the right color to match with your dress. However, you don't need to panic because you can get them dyed in your favorite color. This way, you can get a variety of colors for your favorite flat bridal shoes. Also, you can get shoes from your bridesmaids dyed to set up a perfect wedding.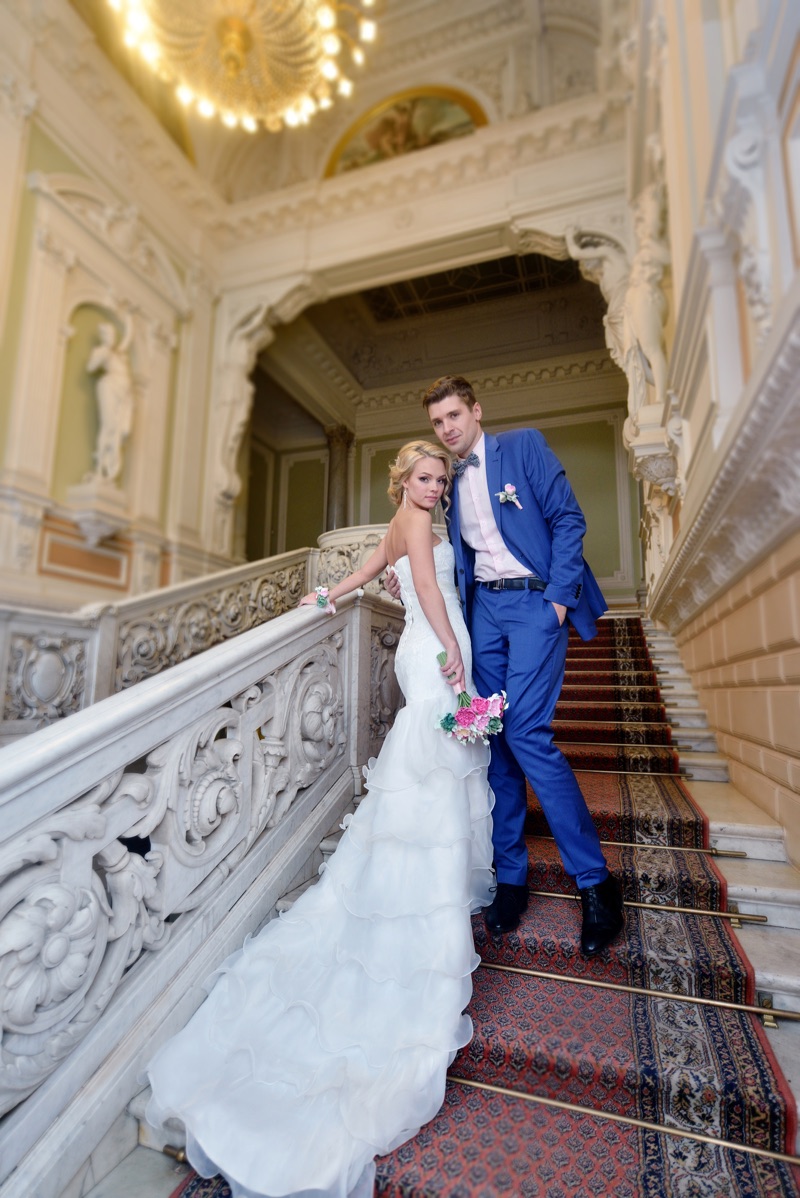 Match your theme
What kind of wedding are you having? Do you want a country garden wedding or a special wedding at a destination? In both cases, you will need to find shoes that fit your purpose. For instance, in the case of a country garden wedding, you will spend most of the time outdoors. So, wedges or flats will go perfect for this setting.
Venue requirements
Additionally, your venue will also decide on the choice of your footwear. If you are having a wedding at a historic place, such venues usually ban stiletto heels to protect their wooden floors. Make sure to talk to your venue before making any choice.
Wet weather plans
If you are getting married in winters it is getting married in the UK (where rains are usual), make sure to have a plan B to avoid end moment troubles. You can also go for 'Weddington Boots' to walk through the snow and puddles to avoid spoiling your shoes.
Match your shoes to your dress
Of course! Whenever you go for your shopping spree, make sure to take a swatch of your dress fabric with you to make sure that your shoe color or texture matches up with your dress and color doesn't crash.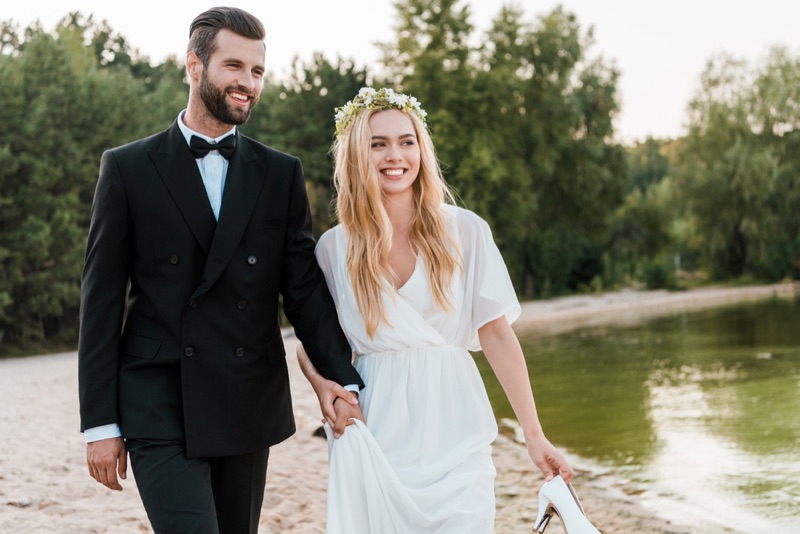 Statement shoes
If you are going for a traditional wedding dress, you can make a statement with your shoes. In this case, white or ivory aren't the only options. You can also create a visual splash with scarlet heels or any other color that you fancy.
Pamper your feet
Your shoes will only do half of your work because the real beauty lies in your feet. Make sure to get a pedicure done before your wedding day to get soft feet and perfectly trimmed nails. Furthermore, these can also add up to your beautiful honeymoon pictures.
Practice walking in your shoes
At last, keep walking and practicing. Probably you have done it all your life, practicing walking down the aisle. Now is the showtime. Take out your shoes and practice walking in them till you get used to them by your big day.
We hope this was a good read. No matter if you need flat wedding shoes or have a plan to wear flat ivory wedding shoes, XY London has got your back. Explore our selection of stunning bridal footwear and choose the one that you love the most. Start here!