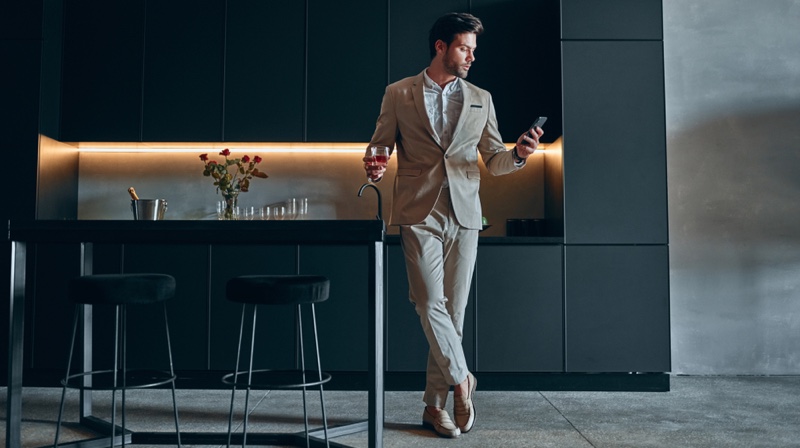 When it comes to designing the perfect bachelor pad, you'll want your space to be sleek, stylish, and cozy. From masculine modern furniture to an inviting bedroom, your interior design should exude style and personality while being comfortable and warm. Some guys will want to invest in a leather couch and cool entertainment system to liven up their living room, while others will focus on an elegant and trendy bedroom with matching bedding, walls, and nightstands. Whether you have your own home or are living in an apartment, there are many ways to create the ultimate bachelor pad. To inspire you with décor and design, check out our guide to the best bachelor pad ideas.
Stick To Neutral Colors
When choosing a color palette for your home, neutral shades should be at the top of your list. Your color scheme should be masculine and functional, reflecting your décor and design. According to Design Ideas Guide, there are many different types of interior design styles to consider when decorating and creating the perfect space. Bachelor pads tend to have a modern look with rustic or traditional touches.
The ideal colors for men are grey, white, black and other darker shades. However, it is also important to balance things to avoid having your space come off as cold.
As for texture, nothing screams bachelor pad like lots of wood, stainless steel for the kitchen, and exposed brick. Feel free to experiment with color if that's your thing. You may consider an accent wall or a funky lounge chair, but a neutral palette is the safest and cleanest design choice.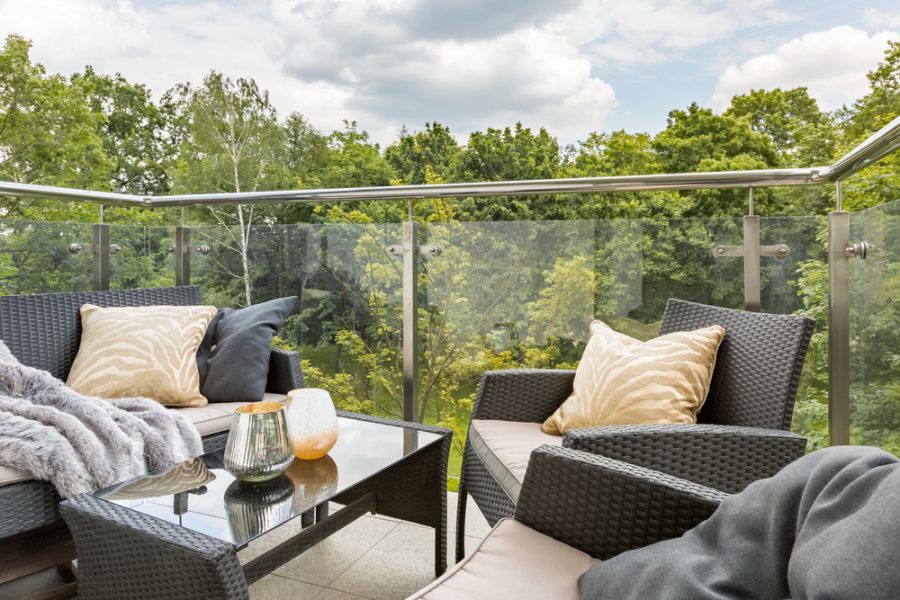 Invest in Quality Furniture
Not every piece of furniture you own has to cost a fortune. That being said, there are some things worth investing in. The sofa is one of the most important pieces of furniture you will ever buy. It's the place where you'll likely be relaxing after a long day, watch the game, entertain friends, or play video games. You'll want to research the different types of sofas and couches depending on the size, layout, and look of your space.
The classic leather sofa is a bachelor pad staple, so you can't go wrong with that. Though on the more expensive side, it's both durable and easy to clean. If it's both comfortable and posh, you'll win bonus points with girls and friends.
Get A Bed Frame
It might be tempting to dump a mattress on the floor and be done with it. After all, practicality is important. You're not wrong, but we can guarantee that any date that sees your improvised set-up will be unimpressed.
A bed frame shows that you have your life together – that you took some time to ensure that your bedroom is a welcoming space and you value the time you spend in the bedroom. Add a couple of matching nightstands into the mix and you're golden.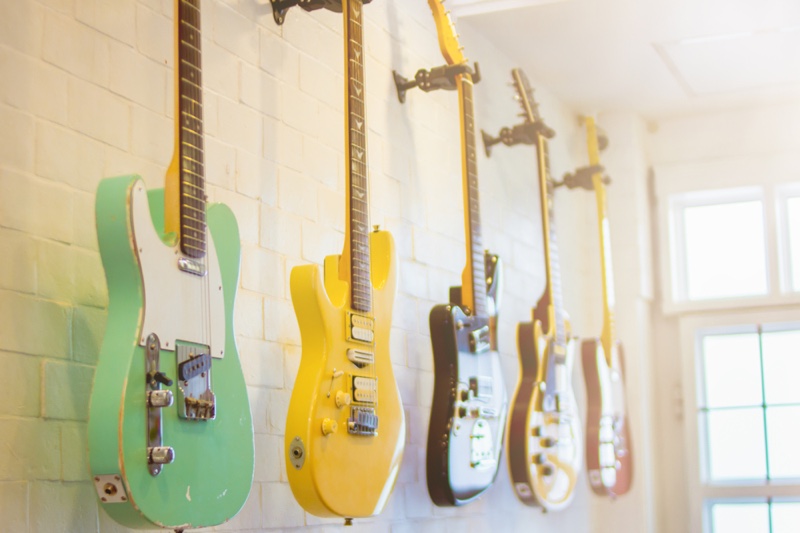 Showcase Your Hobbies
If you like to read, get a sturdy bookcase to house your growing book collection. For avid sports fans, decorate your living room with memorabilia that celebrates your favorite team. Artsy guys can create a gallery wall to elevate their space with minimal effort. 
However, don't just dump your collectibles around the apartment. According to HGTV, you can brainstorm elegant ways to make them the center of attention. Maybe a dedicated shelving unit for all your Funko figurines, or a display case for your baseball cards.
Make Your Bachelor Pad Cozy
Just because you don't currently have a girlfriend to add "a woman's touch" to your place doesn't mean you can't make it cozier. All you need are soft furnishings such as throw blankets, pillows, area rugs, and curtains. These are all inexpensive and widely available.
If you want to take things to the next level, get a couple of scented candles, design your very own breakfast nook, or give the bathroom a makeover by adding a soft rug. It's the little things that can make a world of difference.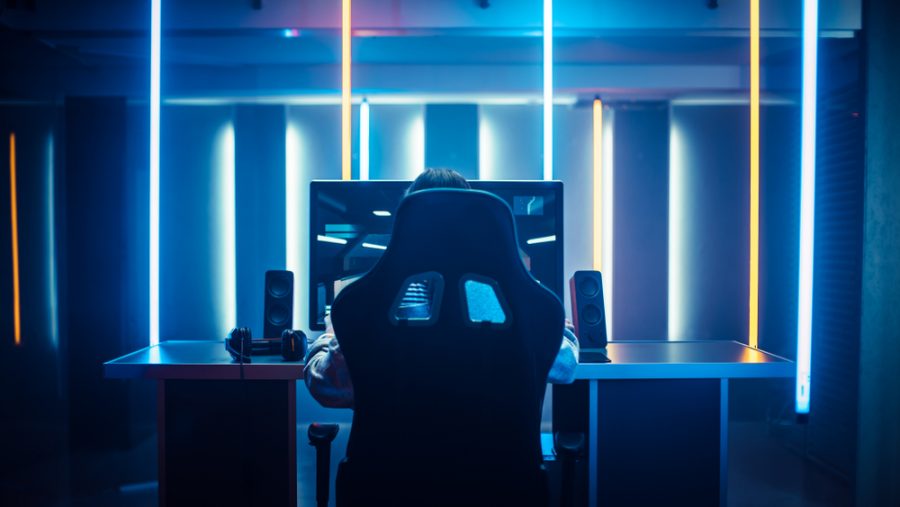 Go The Smart Route
Technology doesn't only make our lives easier; it's also a reliable ally when you're looking to upgrade your home. After all, a gadget like Google Home or Alexa can help you turn on the air conditioning or dim the lights at just the sound of your voice.
Other smart devices you can incorporate into your bachelor pad include an ultra-smart TV and a new theater system. A Roomba might also come in handy and so would a door view cam. 
The only bad thing about smartening up your home is that once you get the tech bug, you'll find it difficult to stop.
Get A Fully Stocked Bar
Entertaining friends is fun. It's even more enjoyable when you have a fully stocked bar in the comfort of your own home. You'll never have to worry about being the designated driver ever again.
Having a stylish bar table with a few bar stools ensures that your apartment becomes the go-to destination for all your buddies. If you don't have a lot of space to play with, a bar cart is a worthy alternative.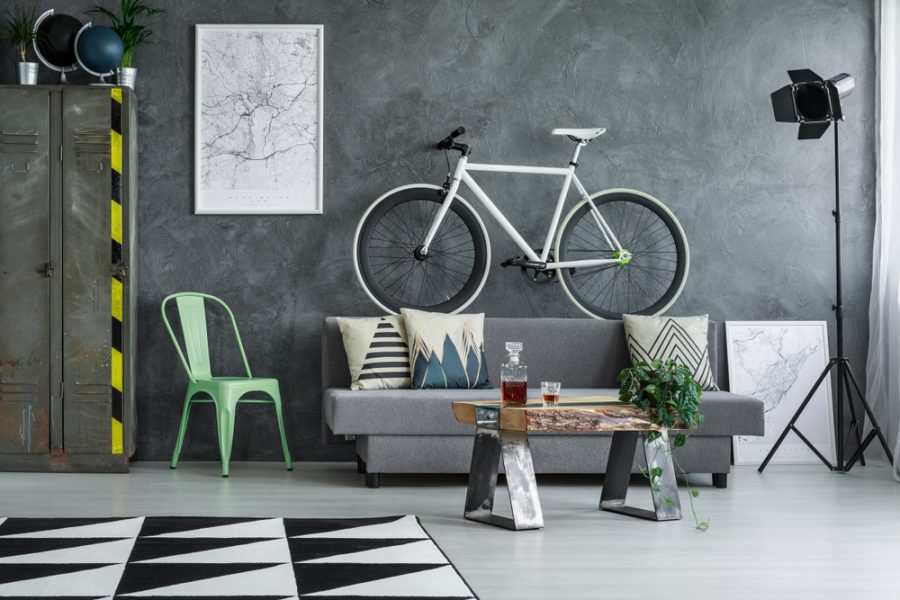 Less Is More
Whatever you do, don't turn your home into something resembling a storage unit. According to GoodHouseKeeping.com, there are several benefits to minimalist living, including saving money and time, improving your health and wellbeing, and developing a sense of gratitude and mindfulness.
A minimalist look is also way better than tons of clutter resting all over the space. Apartments that don't have space to stuff all your belongings will require you to look for clever storage solutions.
The list includes ottomans, under-the-bed storage, boxes, containers. Make the most of your space by only showcasing what's really important to you and hiding away the rest. This also ensures that cleaning will be a much more streamlined affair.
Put The Focus on Games
Men who love to have friends over and entertain will want to invest in entertainment. Indulging in this passion can easily translate into decor. Get a pool table or poker table and make it the focal point of your living room. You can also give your pad a vintage feel with an old-fashioned arcade room. If you're more into video games, a gaming nook will be more up your alley. You can get a couple of bean bags and a display case for all your video games.
Create The Ultimate Gentleman's Study
Having a private study can do wonders for your productivity, especially when you work from home a lot. Even if you don't, most successful men know that work doesn't necessarily end when you leave the office.
Must-have furnishings include a desk, a comfortable chair, and a bookcase or shelving solution to store important documents. You can add other personal touches like a globe or a seating area for guests/clients. If you don't have any spare rooms, a work corner might be just as effective.