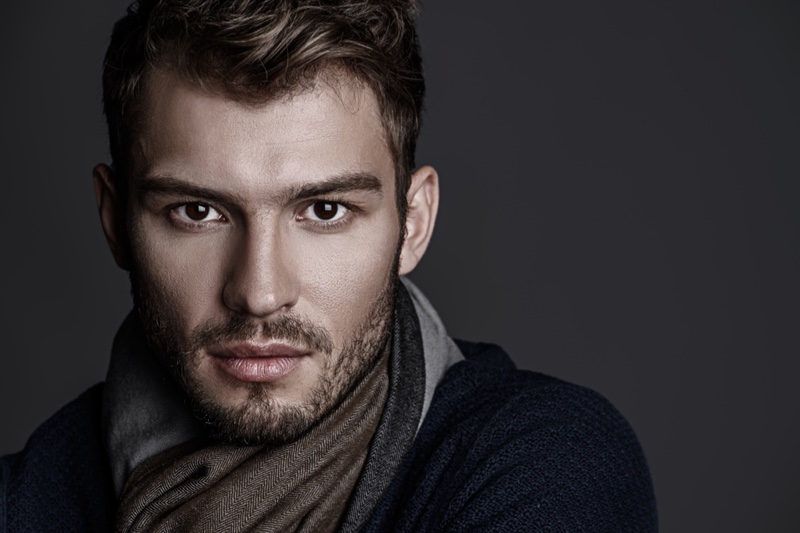 Impeccably groomed eyebrows, great skin, and a full well-groomed beard never hurt any man. That's why we're excited to celebrate Men's Grooming Day fast approaching us on August 21st!
For the longest time, there has been a serious misconception that buying beauty and skincare products was mainly for women. Forever, we've really only seen big brand makeup and skincare companies targeting their ads to the moms who could use anti-wrinkle creams, the typical young female who collects lipstick in her purse, or the makeup palettes for the busy boss lady professional. However, over the years, beauty has rapidly become a boy's game too. So, we're going to take some time to give a special shout out to all the men who want to look and feel their best with high quality skincare.
Whether you tweeze your brows (because nobody, literally NO ONE wants a unibrow), hate those pimple breakouts from time to time (because you work out!), or appreciate a quality moisturizer, or whatever it takes to ensure that you're groomed well and looking fantastic. We've compiled some amazing skincare products for men here for you to look into.
Treat yourself or buy a few of these skincare products for your boyfriend, husband, or special guy friend. They will be incredibly grateful for it.
Here are the Top 10 Must-have Skincare Products for Men.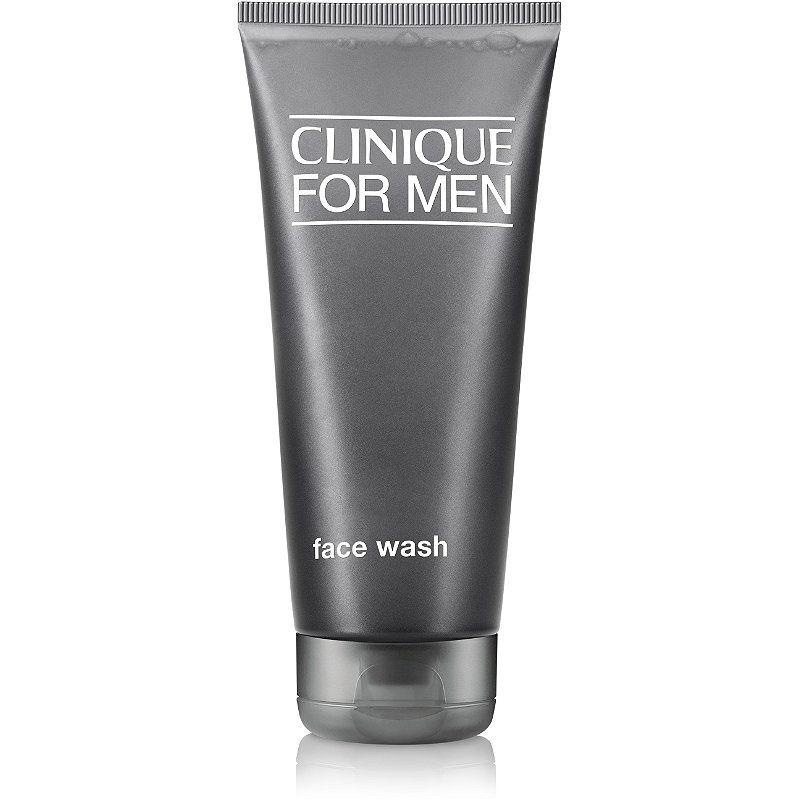 This is the perfect men's grooming product to help you get a clear, soft complexion. Did you know that men have about 25% thicker skin than women? Yep. This means that it's a lot easier for dirt, oil, and other impurities to get trapped within the pores – especially if you spend a lot of time outdoors (or at the gym). So, you'll need a really good exfoliator to get rid of the facial dirt and this face wash helps you retain moisture while giving the surface of your skin a really good scrub too. This leaves your skin with a very refreshed and radiant feeling too. This formula really helps to clean, sooth, and hydrate your skin.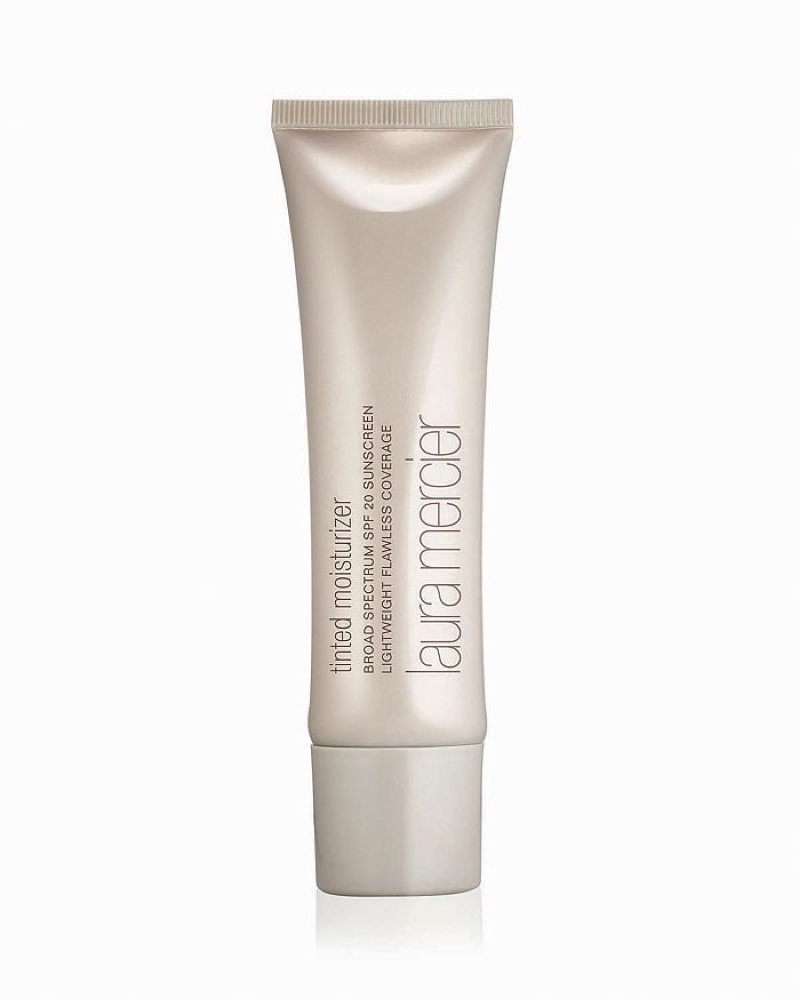 When makeup meets skincare for men, you get one of the best men's grooming products to exist, ever – tinted moisturizer. Prime, protect, and pamper your skin with this cult favorite, which looks beautiful and bright on your skin while covering imperfections. All genders, all ages, all skin types… everybody looks basically perfect with this tinted moisturizer, and it even provides SPF protection!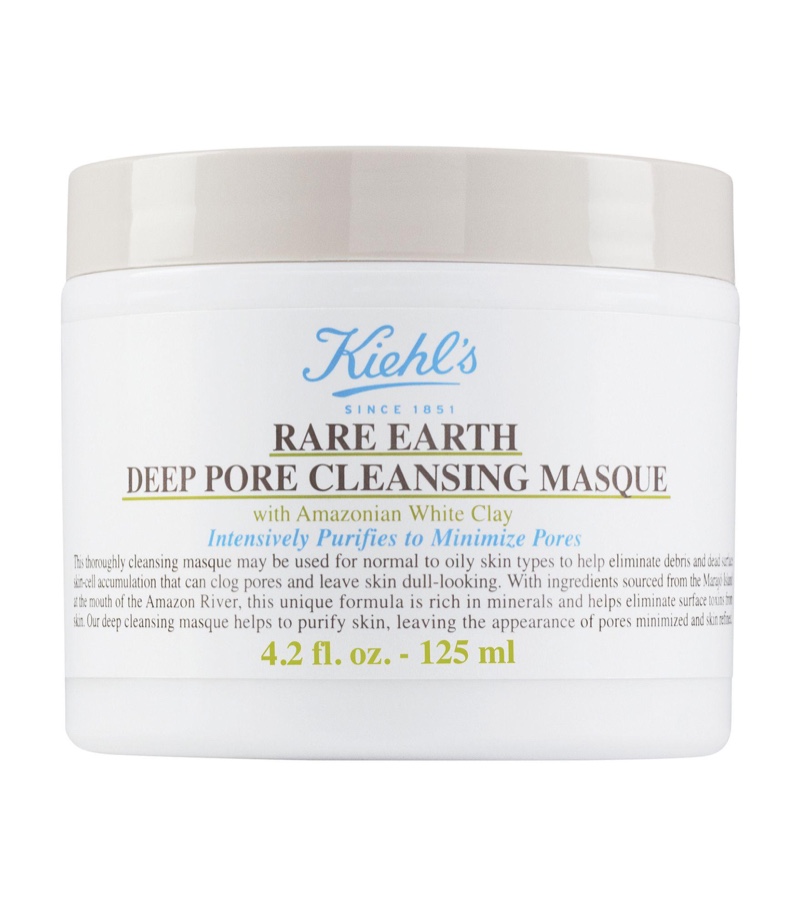 All men can benefit from a good face mask too. These masks can help you feel nice & relaxed, and radiant while pampering your skin. You can even wear it alongside your wife, girlfriend, or best girl friend while a relaxing Netflix & chill type night in. Rare Earth Deep Pore Cleansing Mask is made with Amazonian White Clay that reaches deep within your skin to remove dirt and toxins, while giving you an even texture that feels super smooth and soft.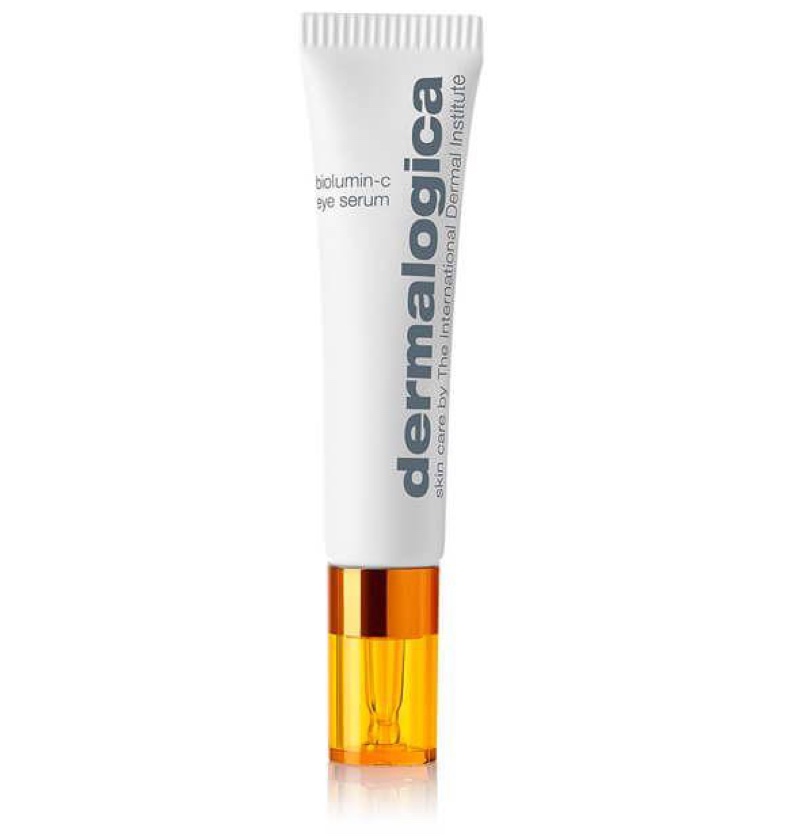 Vitamin C isn't just that necessary vitamin you often get from a tall glass of OJ, it's also an essential ingredient for men's grooming along with any men's skincare routine. This amazing little ingredient will brighten and moisturize the delicate skin surrounding your eyes. This product will help you to instantly look younger while fighting off damage from free radicals. So, you may want to consider this amazing eye serum by Dermalogica, which will be sure to slow down the aging process, so you can look even more vibrant and awake all day – no matter what your age is, gender, ethnicity, or lifestyle.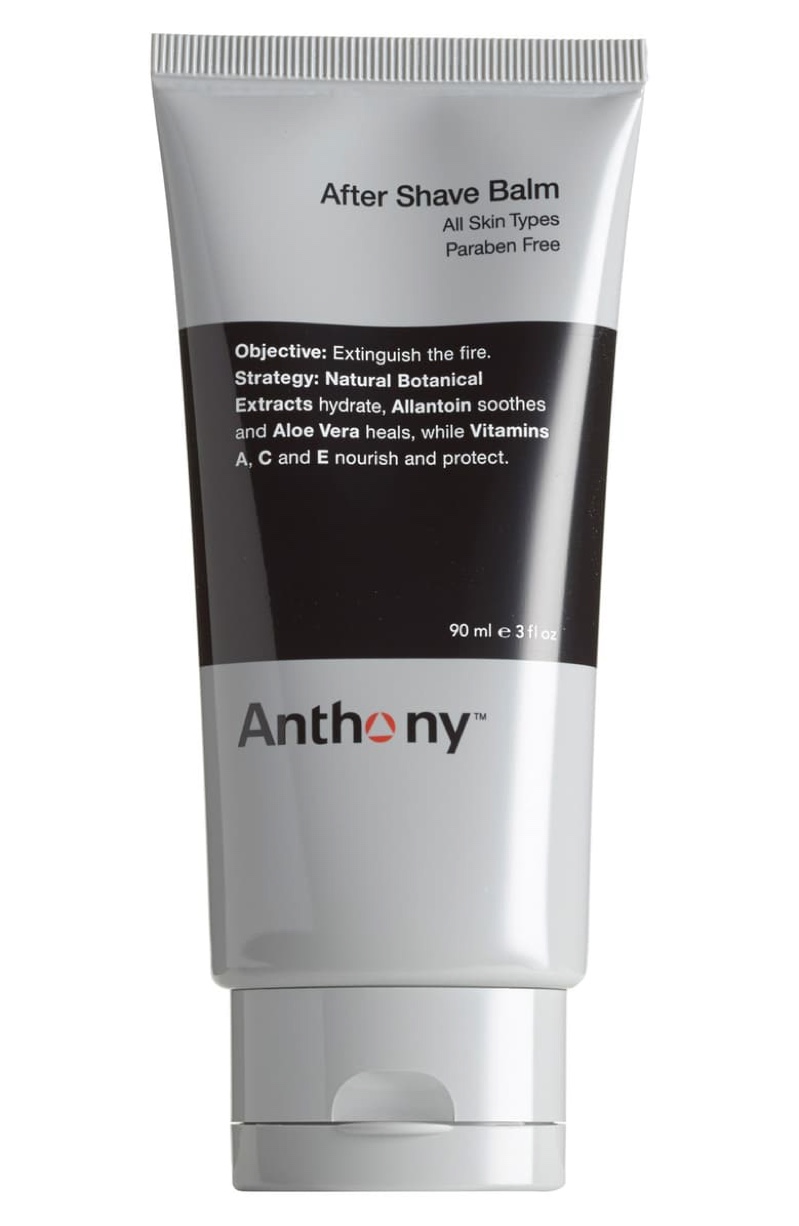 Everyone has that one friend who is notoriously bad at shaving, and that's fine because you don't always have quality men's grooming products in your corner. Or more specifically, in your medicine cabinet ready to help you soothe your skin after shaving in order to help reduce redness and razor burn. The After Shave Balm by Anthony contains benzocaine, cornmint and eucalyptus to help smooth and hydrate your skin right after shaving. It also contains vitamins C, A, and E that will assist in moisturizing and nourishing your face too.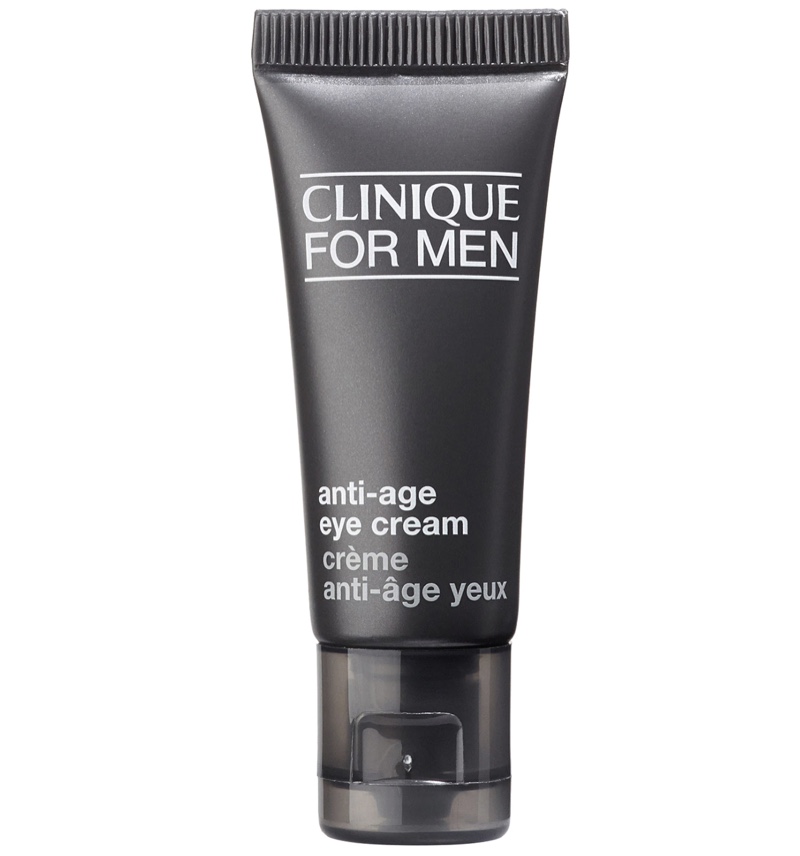 We don't care if you're 25 or 55, you need eye cream. It's a men's grooming must-have, as this beauty product cares for the thin, delicate skin under your eyes and helps to prevent future issues like wrinkles and fine lines. There are many types of ingredients and formulas available, but we'd recommend the Clinique for Men Anti-Age Eye Cream for a well-rounded men's grooming product. The eye area is the first to show signs of aging in most individuals, and this blend of hydrating ingredients will keep you looking youthful and fresh for years to come.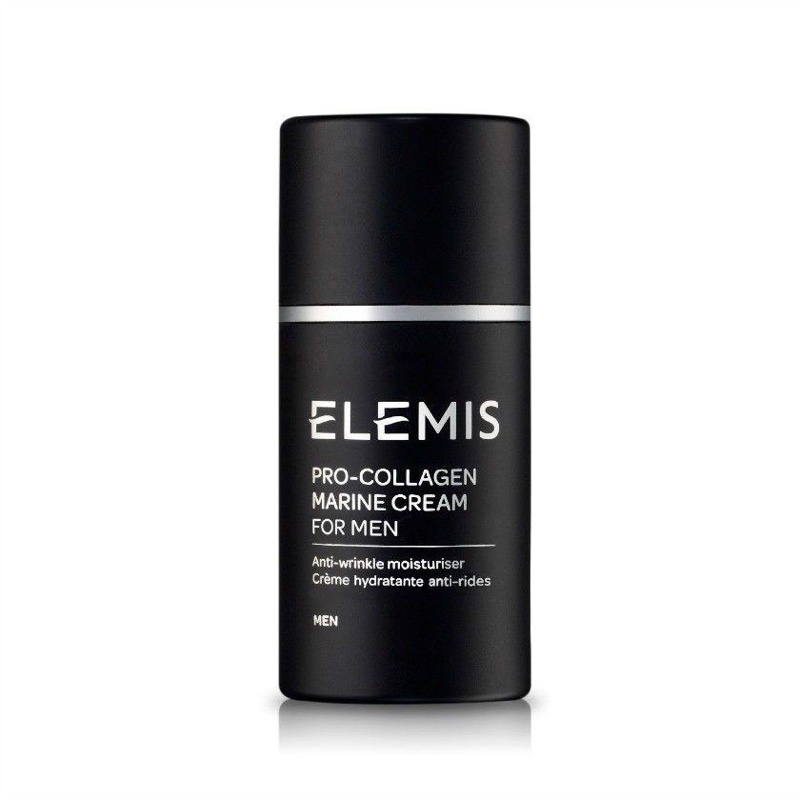 Collagen is a key ingredient to looking and feeling 10 years younger (or more). Collagen is something men must incorporate into your skincare routine. This cream especially is formulated with Abyssine and Ginkgo Biloba that will help to reduce fine lines and wrinkles, all while helping to increase hydration and elasticity of your skin, which in turn will help you look & feel younger than you ever before. This cream also acts as a great aftershave and won the title of Best New Anti-Ageing Cream for Men in the 2017 GQ Grooming Awards. Check it out.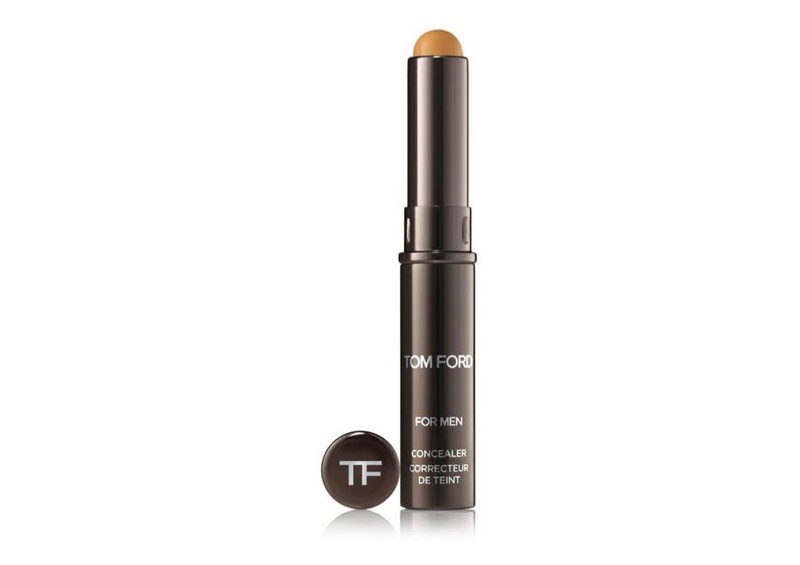 Dark circles under your eyes are a vanity problem nearly everybody faces at one point in their life. Whether the dark circles are caused by stress, lack of sleep, genetics, seasonal factors, or other factors, the issue at hand here is that some would say that men shouldn't wear concealers or face makeup to cover those dark circles up. Well, up until now at least. Tom Ford has a top quality line of great men's grooming products – including this concealer that will instantly wake up the area around your eyes to help you look radiant and rested. Apply a dab under the eyes to hide redness, under eye circles, blemishes and more.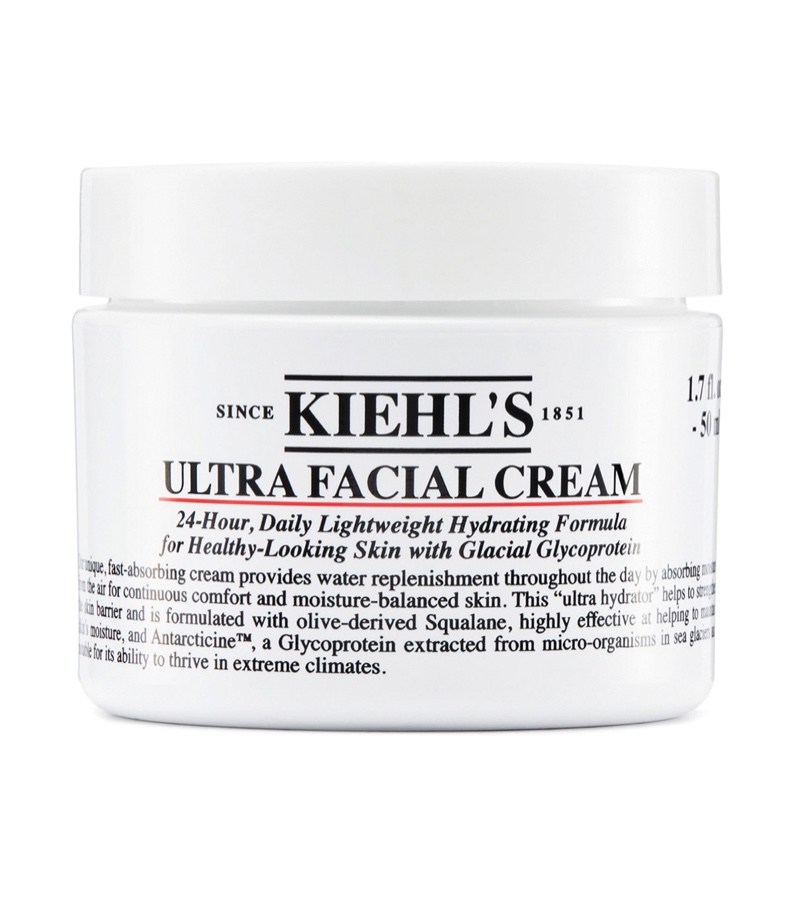 If you want to enter the world of skincare for men, you need to know about moisturizer. You're going to be using it a lot. Twice a day, ideally. Ultra Facial Cream is made by one of the best men's grooming brands you'll find, Kiehl's, and has a variety of skin nourishing benefits that will make you want to buy a serum, toner, and a million face masks to go with it. Made with Glacial Glycoprotein and Squalane, this moisturizer has a lightweight texture that feels gentle and smooth on the skin, while providing 24-hour hydration to leave your complexion 2.3x (actual number!) more moisturized, even in the most dry spots. This makes it perfect for those with sensitive or combination skin, though Mira guests report that it works flawlessly on all skin types.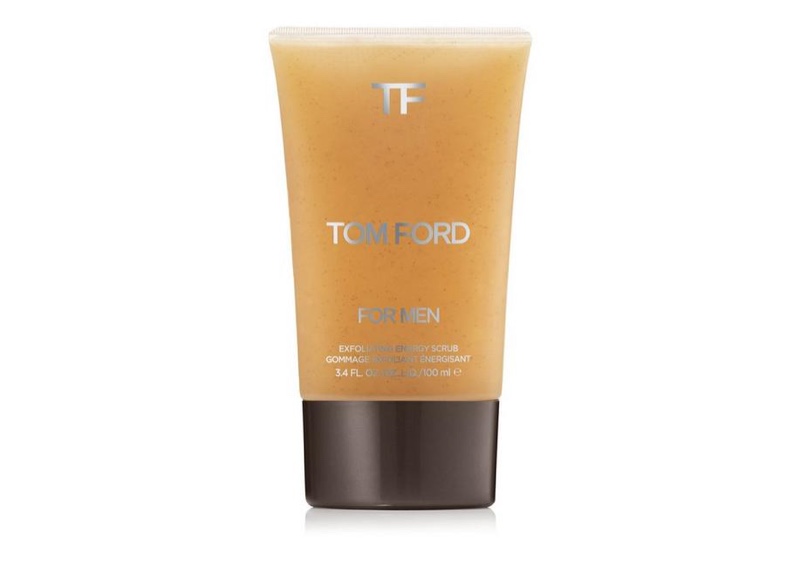 You already know that men have significantly thicker skin than women, and a cleanser alone isn't going to cut it when it comes to removing impurities from deep within the skin. Exfoliate two to three times each week with the Exfoliating Energy Scrub by Tom Ford, which contains crushed apricot seeds to go deep under your skin in the best way. This unclogs pores and removes dirt, excess oil, and dead skin cells to unveil your best complexion, and will soon become a staple in your skincare for men routine.
Find your favorite men's skincare products, or shop for the guys in your life, on the MIRA BEAUTY marketplace today and never buy a bad skincare product ever again.