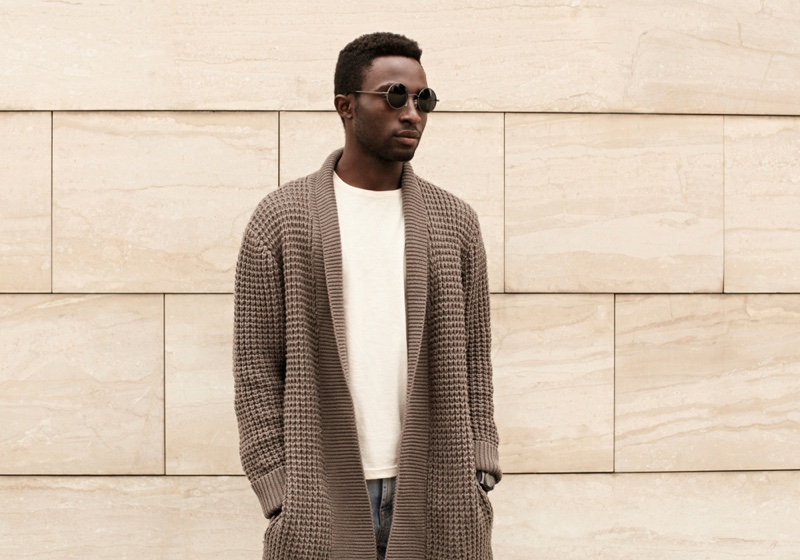 Dressing well is a skill, and people who can master it naturally become more fashionable and attractive, irrespective of their looks. When we hear the word fashion, the first thing that comes to our mind is the gorgeous female models doing ramp walks. But men can have impeccable style too. Although it may seem that males have fewer options, fashion for men has significantly changed in the past few years.
A Fact about Men's Fashion
Men's fashion sometimes gets overlooked due to their tendency to invest in less expensive and better clothes. Men usually go for durable things and stay with them for a long time by mostly ignoring the trends; however, this does not mean that it is always the right approach or men's fashion is less important in any way.
Many people don't realize this, but men can benefit from paying attention to their fashion too. Whether you are going out on a date or are a business professional who meets numerous clients, your sense of style makes a huge difference. By looking contemporary, you automatically become more attractive and have a higher chance to get the attention of possible prospects. If you look good, you feel good too.
Correlation between Fashion and Fall Season
Since dressing well can be a huge help in boosting your confidence, you must never miss a chance to look dapper. Men's clothing is becoming more varied and chic every day, and that gives you a chance to be on top of your style game at every event and in every season. Seasons play a massive role in how most men dress, and there are different sets of styling rules for each season.
However, the season that we will talk about today is almost here, and you must be starting to feel it as the days are becoming shorter and colder. Fall brings a multitude of clothing options for men, and just like winters, most of these options include layering up. Having so many options also confuses people, which is why we bring you these ten fashionable items that will make you look attractive this fall.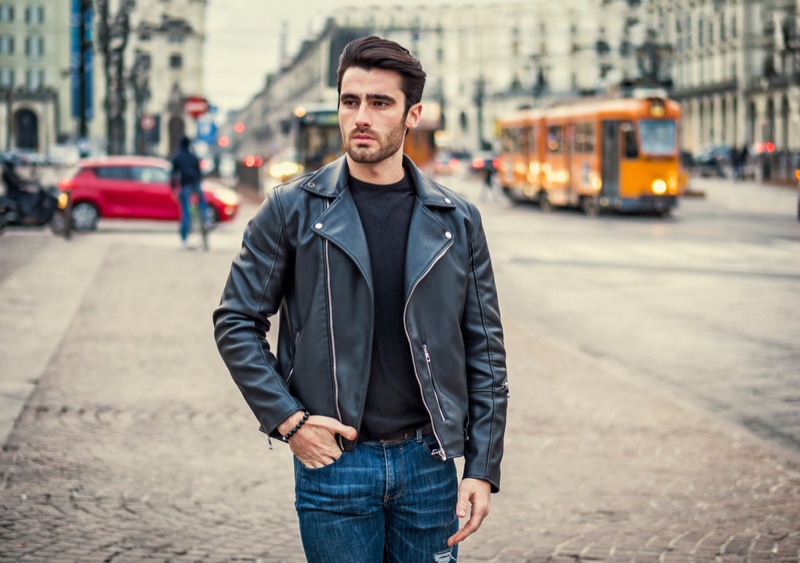 1. Leather Jackets
Let's start with something trending forever and has no chance of going out of fashion anytime soon. Pulling off a leather jacket is extremely easy as it can make anyone instantly attractive. The timeless leather jacket comes in different colors and types; however, plain black or brown jackets are the best because you can pair them up with almost anything.
A leather jacket can make you look attractive this fall because they give the wearer a sense of toughness and make you look more masculine. By subtly adding a leather jacket to your outfit, you would feel classy and more sophisticated in the blink of an eye.
2. Turtle Necks
Turtlenecks are one of the most appealing things that a man can wear; after a long time, turtlenecks are back in fashion, and there wouldn't be a better time to wear them. Turtlenecks are extremely versatile as you can wear them under anything; you can wear them under your formal coats and still look attractive.
The best thing about turtlenecks is that they look good at every age. If you are young, the high neck will provide the perfect frame for your face, whereas if you are old and your skin shows that, then the high neck will cover all the loose skin under the chin. They also come in a large variety of colors, so you can style them any way you want.
3. Flannel Shirts
Flannel is a warm fabric that comes in different styles; it keeps you warm and cozy and helps you achieve a unique look. The reason why flannel shirts give you a quirky look is that they come in different patterns. They consist of designs such as checkers, flower patterns, and solid colors.
There are two types of flannel shirts that you can buy, and your choice mainly depends on the weather; if the weather is colder, then you should get a brushed flannel shirt; however, if it isn't that cold, then you should go with unbrushed flannel, which is softer than the brushed one.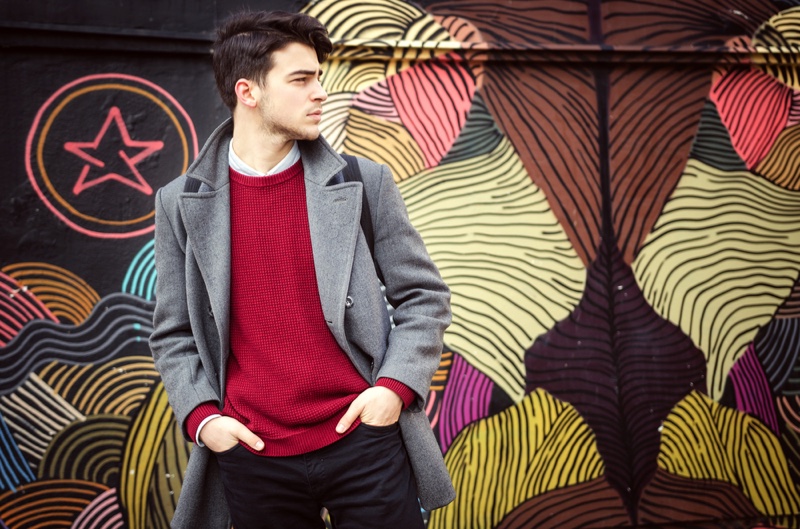 4. Sweaters
Sweaters are one of the oldest kinds of men's fall clothing; wearing a knit piece s just like wearing a blanket, and nothing could provide more comfort than that feeling. Apart from saving you from the cold, sweaters also make you look much mature, which is extremely attractive. Depending on the occasion, you can buy your knitwear in different colors. However, sweaters with darker shades look extremely elegant.
5. Overshirts
The best way to utilize an overshirt is by wearing them in the fall season when the weather is neither too cold nor too warm. You can also wear jackets instead of overshirts, but a thing about them is that they are much lighter than the jackets and make you feel extremely comfortable.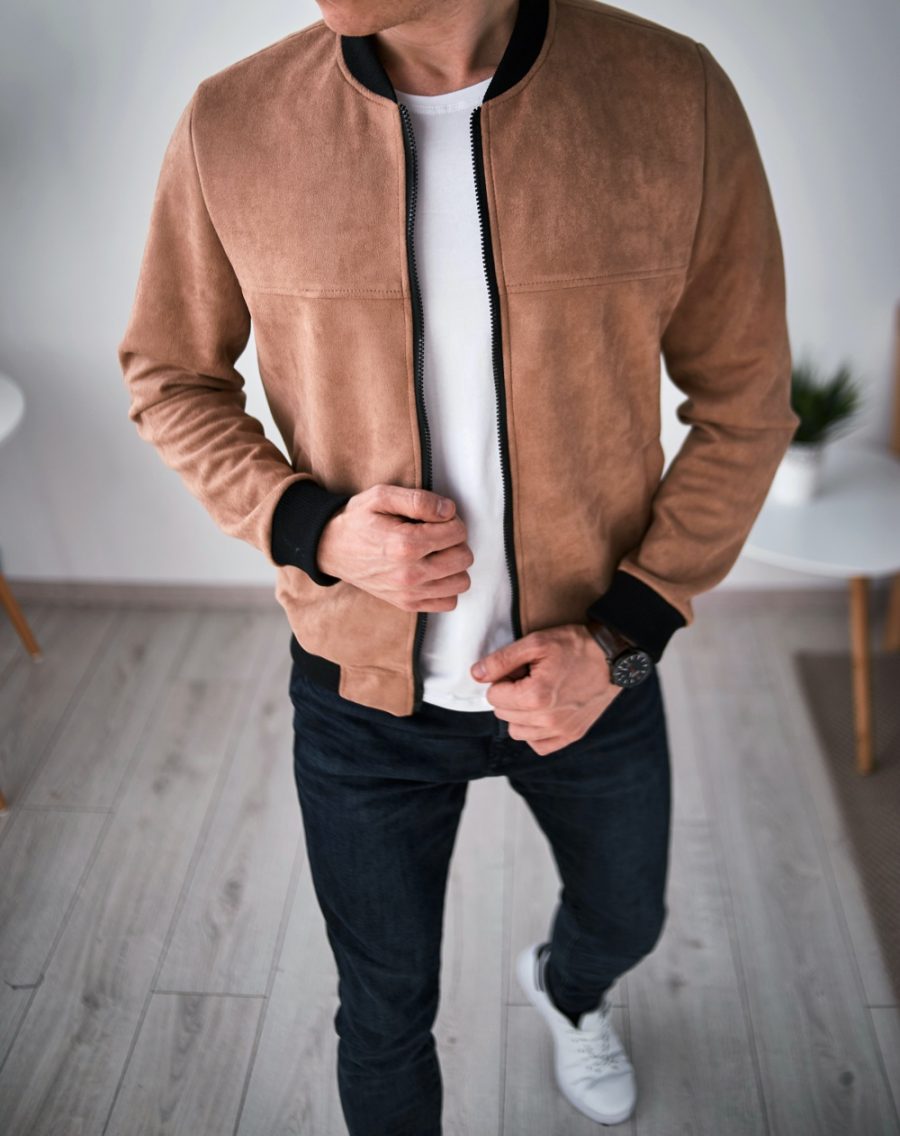 6. Bomber Jackets
Another item that is tremendously good for the transitional seasons is a bomber jacket. These jackets used to be extremely simple, and the only reason for wearing them was to keep you warm; however, with changing styles, bomber jackets have also changed in many ways.
One example of this change includes the custom bomber jacket that you can either buy from a store by giving them the idea of customization or customize it yourself. Bomber jackets are very soft and are mostly worn with casual clothes.
7. Cardigans
Cardigans are one of those things in men's fashion that doesn't get much recognition, mainly because women wear them. However, this doesn't mean that it doesn't look good on men, as any man can easily put on a cardigan. The key to pulling off a cardigan is pairing it with a solid outfit and being confident in yourself. It's far more than a grandpa sweater.
You can think of the cardigan as a button-up sweater, and with the help of it, you can also completely revamp your style; all you have to do is get past the stereotypes and put on a functional outfit.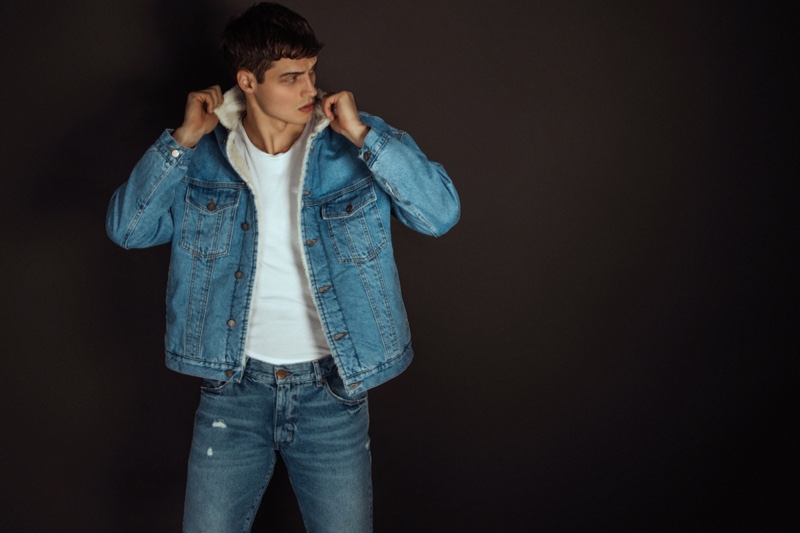 8. Denim Jackets
Denim jeans have always been a staple in a man's wardrobe; however, denim is not only constricted to jeans. If you want a cool attractive look, then you should start thinking of outfits that you can pair with denim jackets this fall.
The reason why most men love denim jackets is that they make men look more edgy and sharp. Denim jackets come in different colors, such as black, white, and grey, but the most pleasing color for any outfit is the regular blue color.
9. Rugby Shirts
Athletic wear has been trending for a long, and this one is for the people who love to wear something casual and athletic. The best way to in cooperating athletic wear is by wearing rugby shirts. These shirts have collars and sleeves like polo t-shirts, but they are much more comfortable and warm. These shirts come in various colors; however, you should wear them in darker shades.
10. Thin Waled Corduroys
We all know that jeans and chinos are the pants that men are most comfortable with, and why shouldn't they be satisfied with something that looks naturally good. Although jeans and chinos are the preferred choices, it wouldn't hurt to try out something new and trendy these days.
There was a time when corduroy pants were made for older men, but since the world of fashion changes so rapidly, these pants are now considered stylish and sophisticated. What makes them unique is the texture and fabric of these pants, which will help you look trendy and keep your legs warm.
Final Note
These were some of the best items you can wear this fall season to look more attractive; however, there are two important things to remember when looking good. The first one is to keep experimenting with different items, and the second one is to wear something that you feel confident in because attractiveness comes more from the inside than the outside.