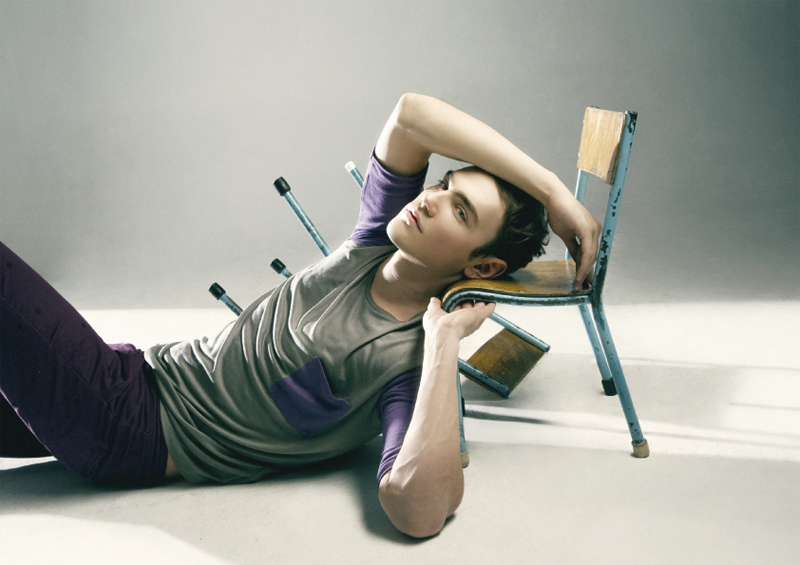 Proving that drab colors are not a prerequisite for the fall season, Swedish label Via Snella provides an early look at their latest collection, which gets off to a charming start with a solid variety of color. Subdued, but nevertheless colorful, the latest range continues Via Snella's affection for boyish fits and the high-spirited use of color and design. From contrasted pockets and sleeves to tonal prints, Via Snella has a unique story to tell:
That winter night, we dared to be funny, we dared it for real. We put on striped pajamas, old velvet ribbons, harlequin leggings and plastic red noses. We blew up bubble balloons and painted on the paper sky a carousel of bright reds and pinks and oranges.

That winter night, we found ourselves back there, dwelling in the kindergarten of our early days –the drum and the flute marking the rhythm of the parade. You were the bearded lady and me the skinny clown. We exchanged the lonely presumption of our sparkling youth with the face of a lighthearted circus child.

That winter night we became the vaudeville of modern life. All that really mattered was laughter, joy and the indulgent irrelevance of our being. Golden wings and one more breath, here we were onstage, flying high over the turbulent waters of adulthood.