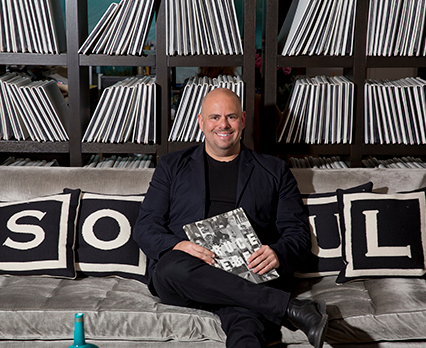 It's All in the Agency–Soul Artist Management owner Jason Kanner sat down with Fashion Week Daily to dish the details on the return of the male supermodel and his work with Channing Tatum during the early stages of the young actor's career. Kanner started Soul in 2003, right after he started working with Tatum when the actor was known more for being one of the faces of Abercrombie & Fitch before his work on the silver screen. "I booked him on some of his first films and placed him with the agent he has now," Kanner says. "I was his manager and worked with him until, of course, he moved on." Kanner says he "without a doubt" knew Tatum had the "it" factor early-on in his career. 
Since starting his agency and pioneering tons of big-name modeling careers, Kanner says the return of the male supermodel is imminent. "Without trying to pat myself on the back, I had the first male supermodel, Marcus Schenkenberg," he says. "There's a real interest in the male model. I don't think that's going to change anytime soon." To see what Kanner's take on what the fashion industry looks for in male models, read more at Fashion Week Daily. 
Enjoyed this update?