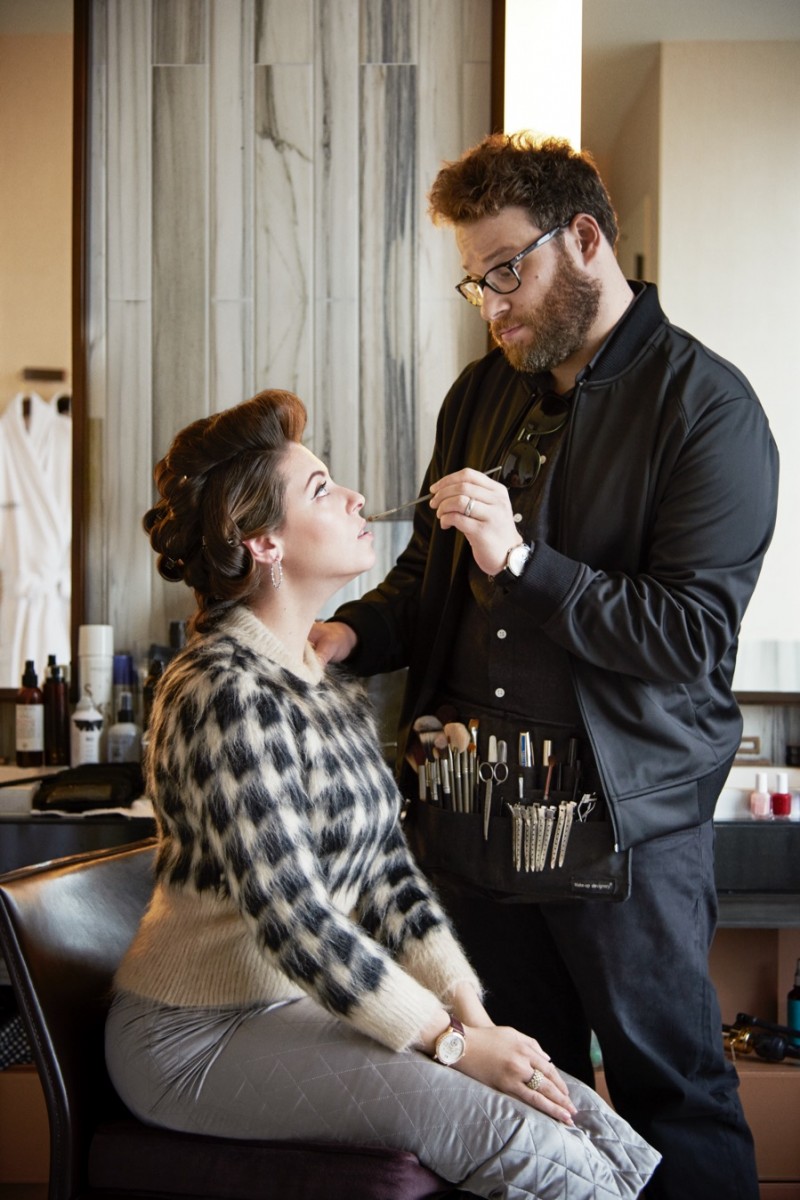 Preacher actor Seth Rogen is Haute Living magazine's latest cover star. Rogen poses with his wife Lauren for the shoot and dishes on everything from home life to working with Zac Efron. The funny man is photographed by Scott McDermott with styling by Shala Rothenberg.
After working with Efron on Neighbors and reuniting for a sequel, Rogen shares, "We tend to be mean to Zac. No one is sympathetic to Zac Efron. He's so handsome. All comedy comes from making him experience pain in some way–that's what we've found out."
Rogen's wife Lauren shares how they try to live a normal life. She explains, "When you're in the public eye the way that Seth is, it's so easy to make up exactly what you think their lives are like–but we're just normal people. We go to the drugstore and buy toothpaste. We're just people."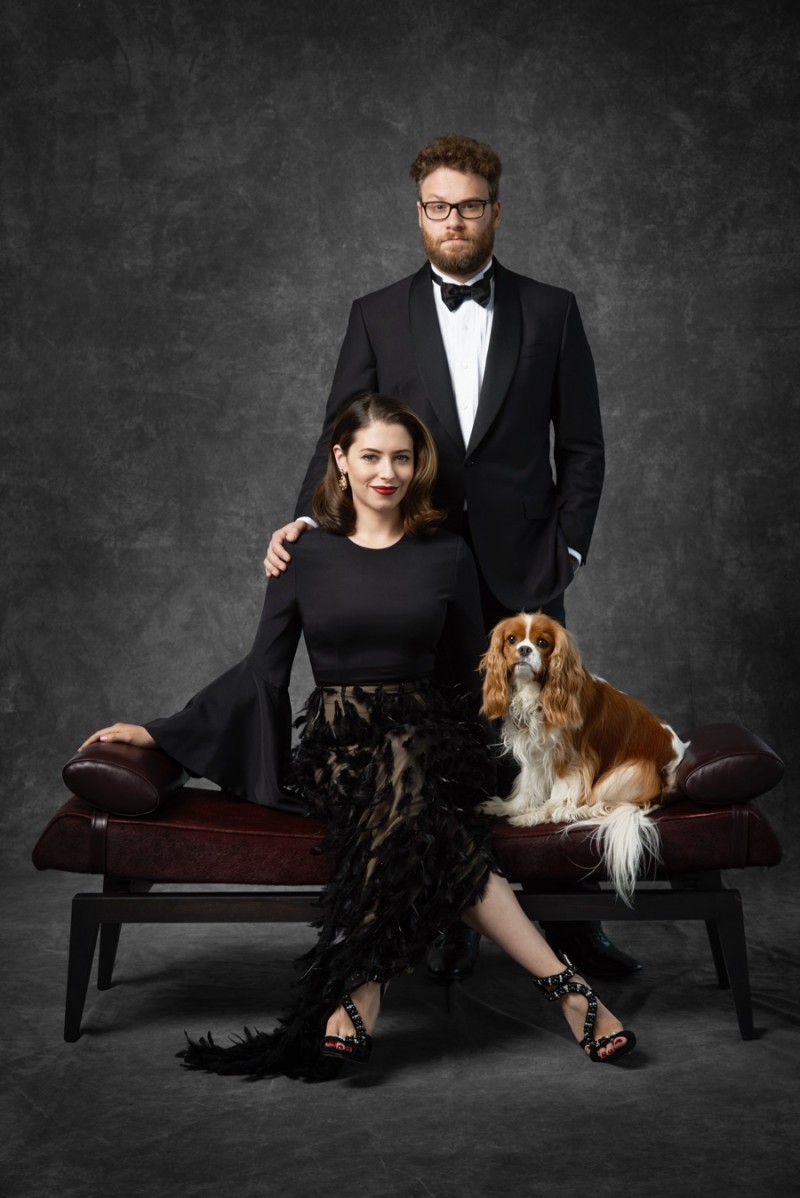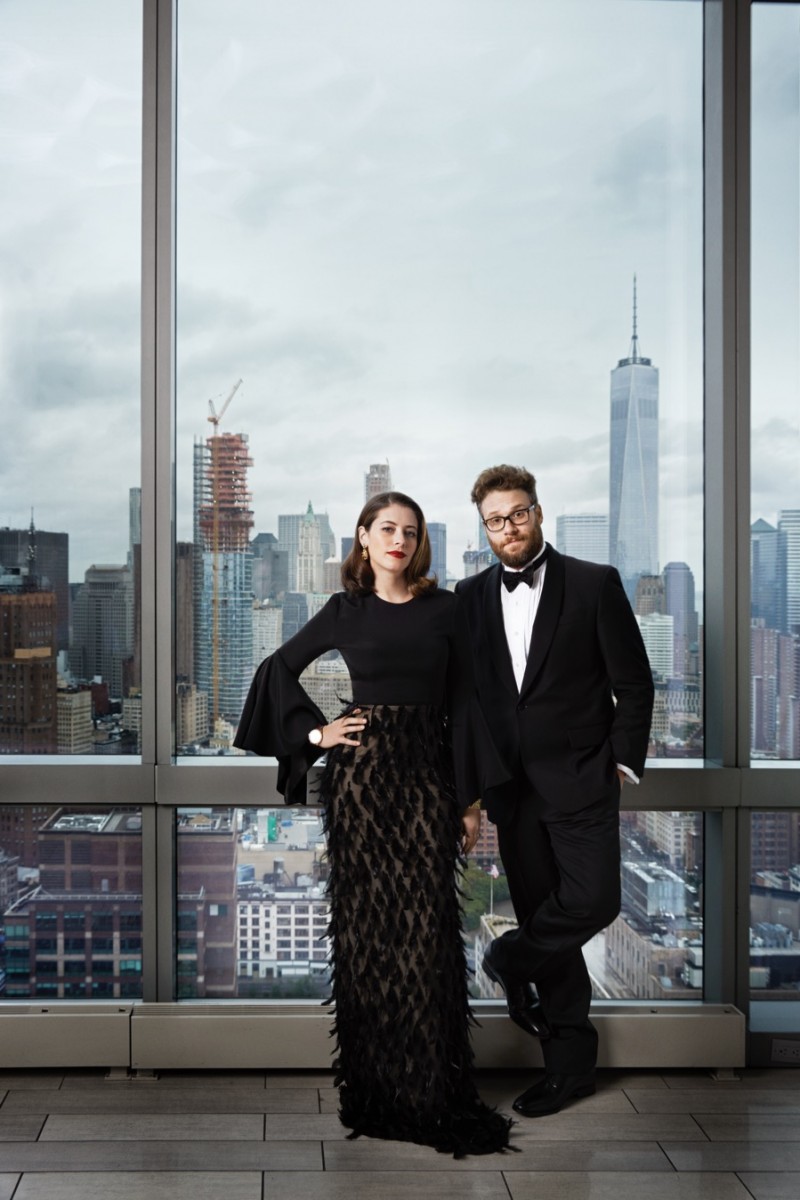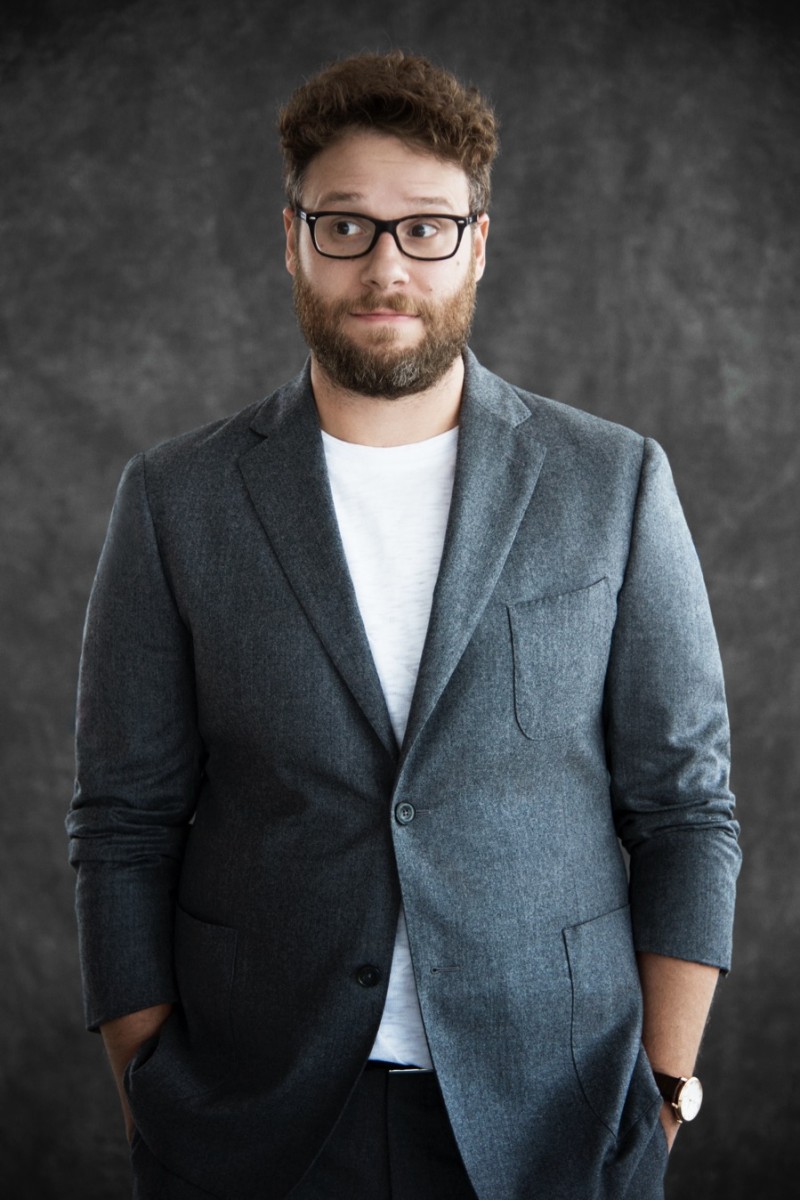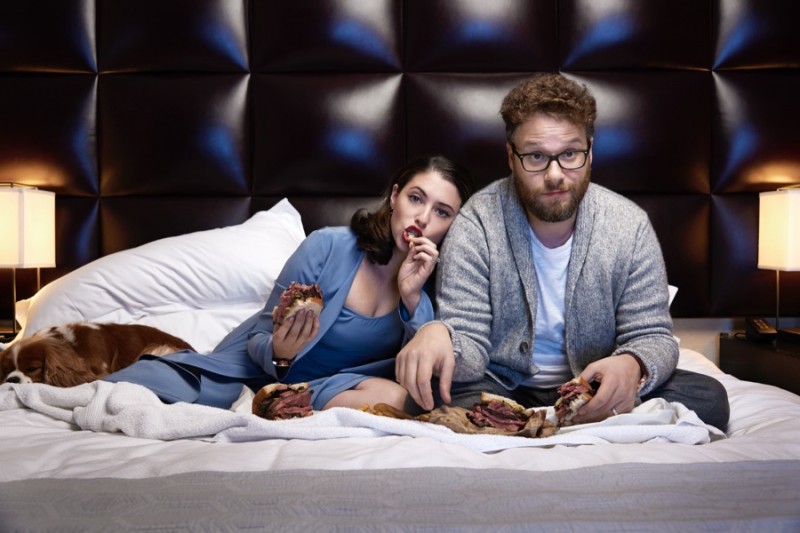 Enjoyed this update?