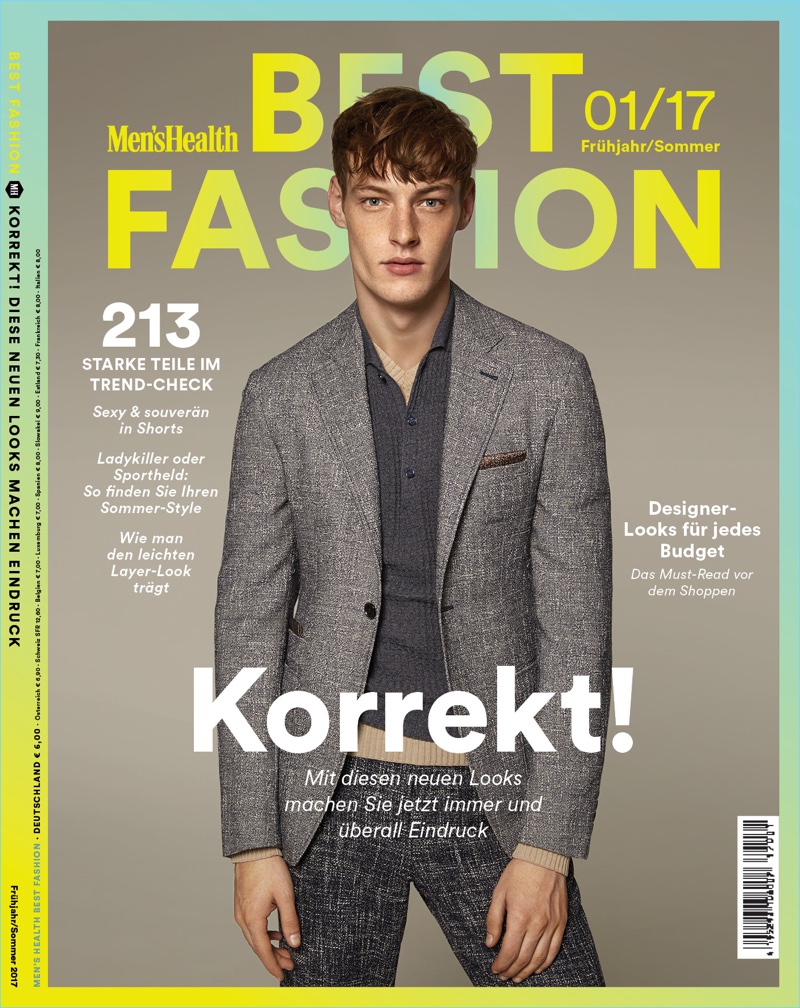 Men's Health Germany enjoys a spring awakening with the latest edition of Best Fashion. The magazine enlists model Roberto Sipos as the season's protagonist. Yilmaz Aktepe outfits the Bananas model for the cover photo shoot. Offering up two cover looks, Roberto wears a dapper textured number from Canali as well as a camouflage print coat by Dries Van Noten. Taking to the studio with photographer Stratis Kas, Roberto embraces mono-designer outfits. The red haired model's wardrobe includes brands such as Michael Kors, Lanvin, and Versace.
Related: Roberto Sipos Rocks Standout Coats & Tailoring for Icon Magazine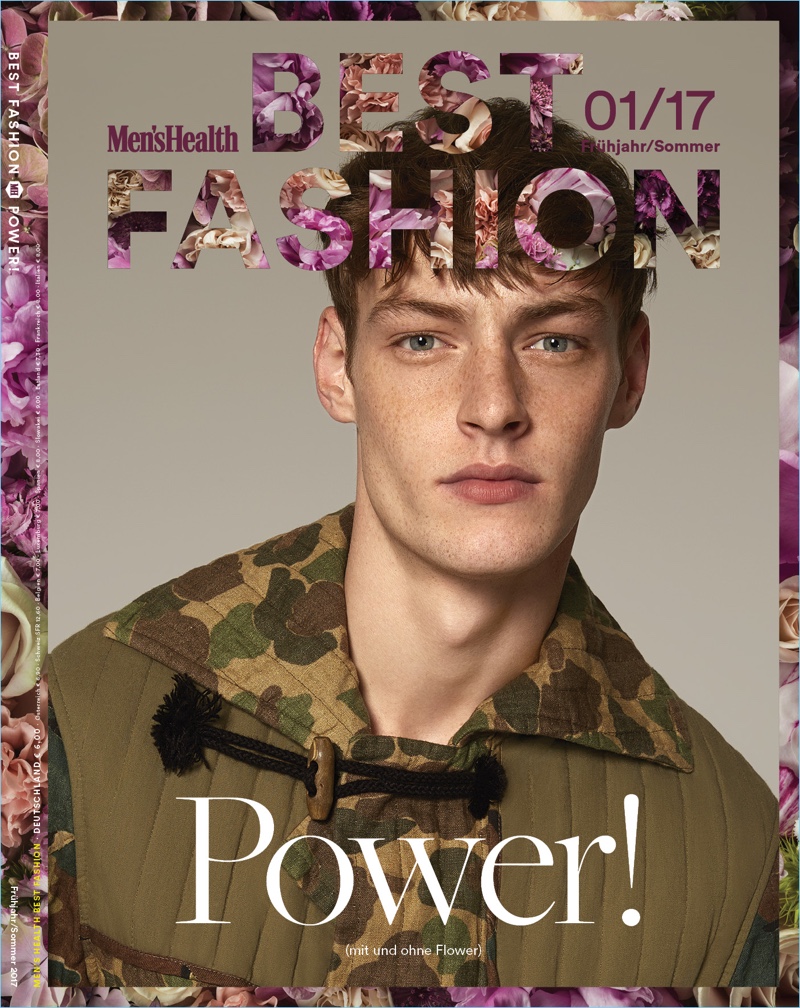 Editorial: Roberto Sipos for Men's Health Germany Best Fashion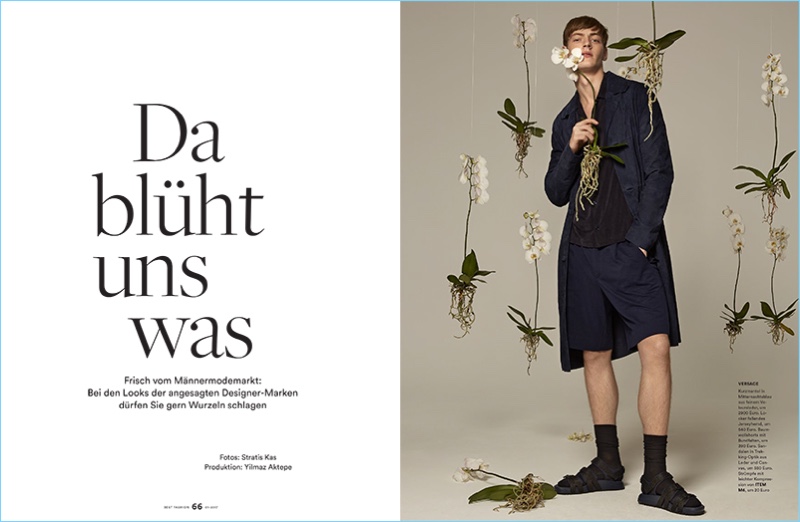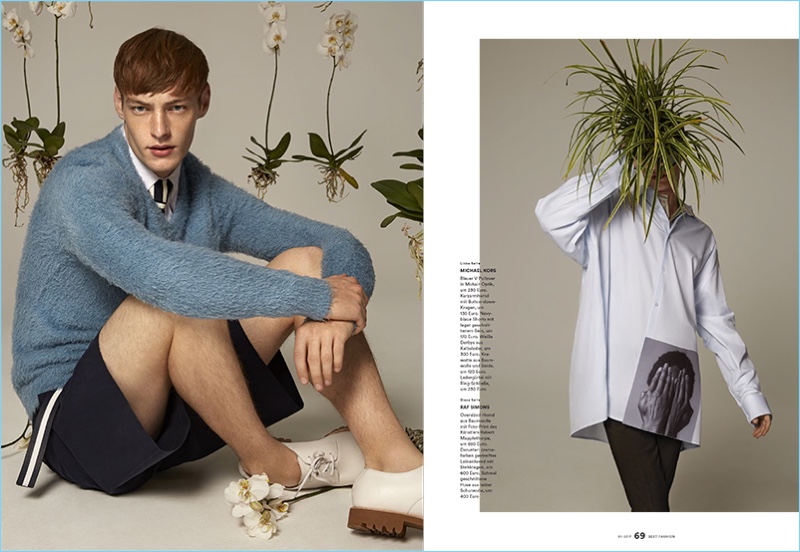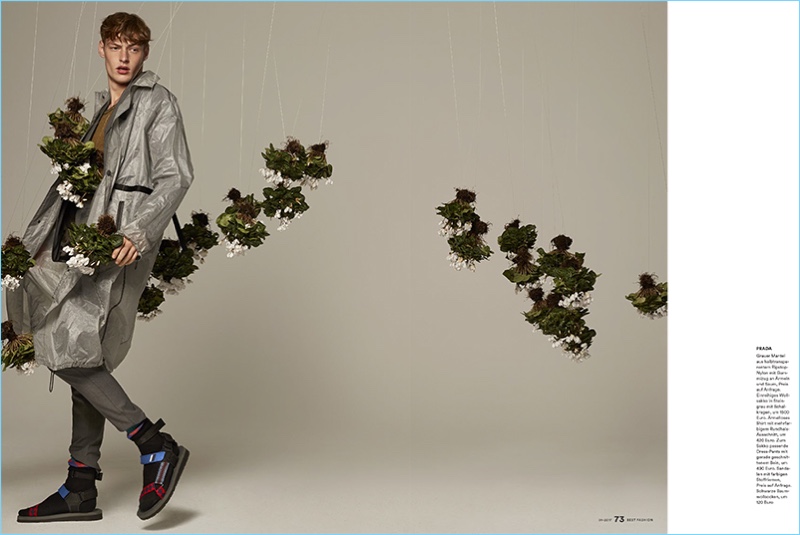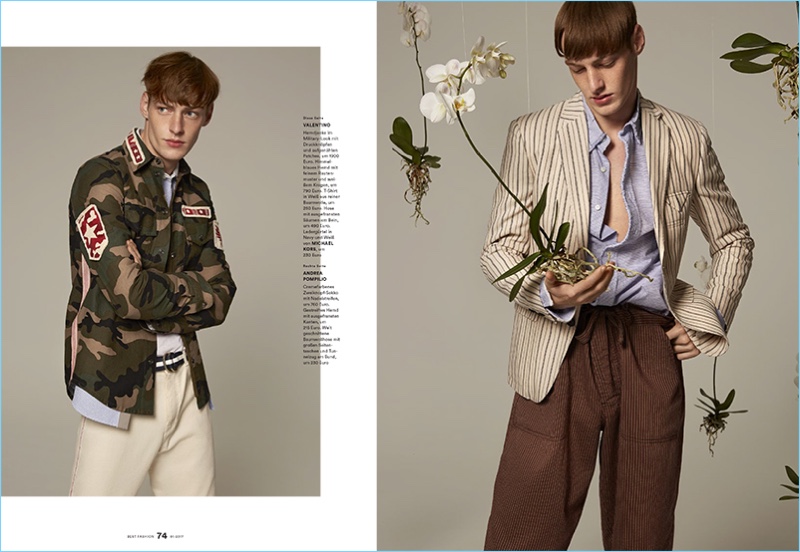 Enjoyed this update?