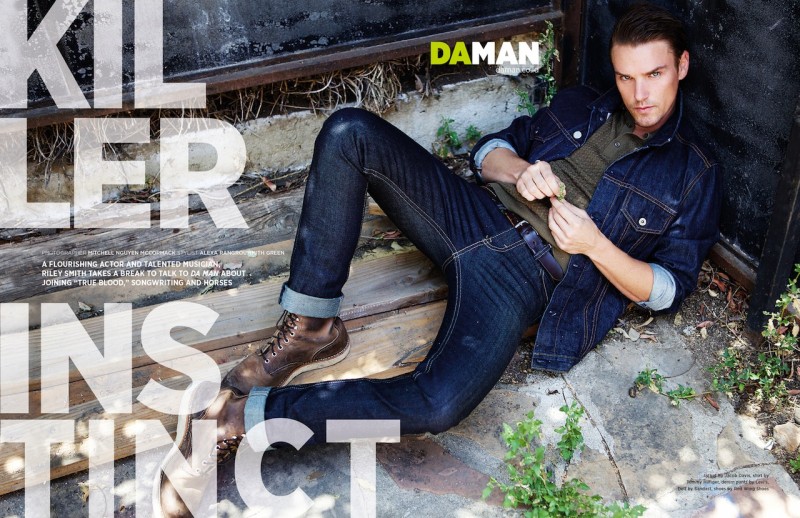 Denim Boss-A new addition to the final season of True Blood, actor Riley Smith connects with DA MAN for a double denim story. Photographed by Mitchell Nguyen McCormack with styling by Alexa Rangroummith Green, Riley shows us how to pull off the classic double denim look, wearing fashions from Levi's, Tommy Hilfiger and more.
Talking to Smith about how he got his role on 'True Blood', the actor explained, "Well the role came about extremely quickly. I was actually shooting the pilot for 'Deliverance Creek' in Austin, and the show shares the same casting team as 'True Blood'. So they called me in for this new vampire role of Keith and helped make it all possible. I met with the 'True Blood' producers on a Thursday morning and received a call saying that the role was mine before I'd even got back to my house after the meeting. Twelve hours later, I was in a wardrobe fitting!" Read more at DA MAN.co.id / Grooming by Bethany Brune (The Wall Group) using Kiehl's and Kevin Murphy.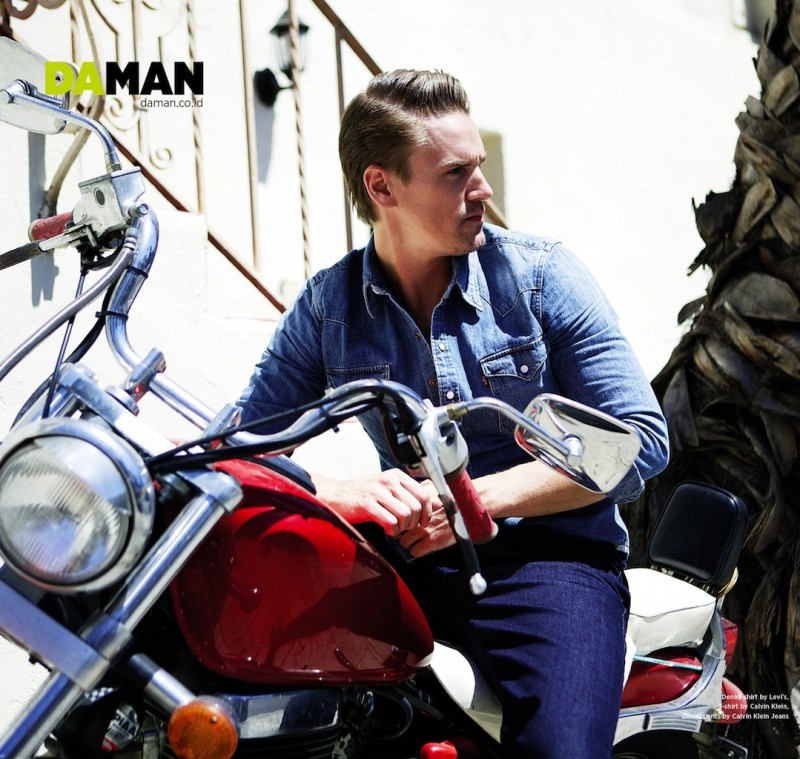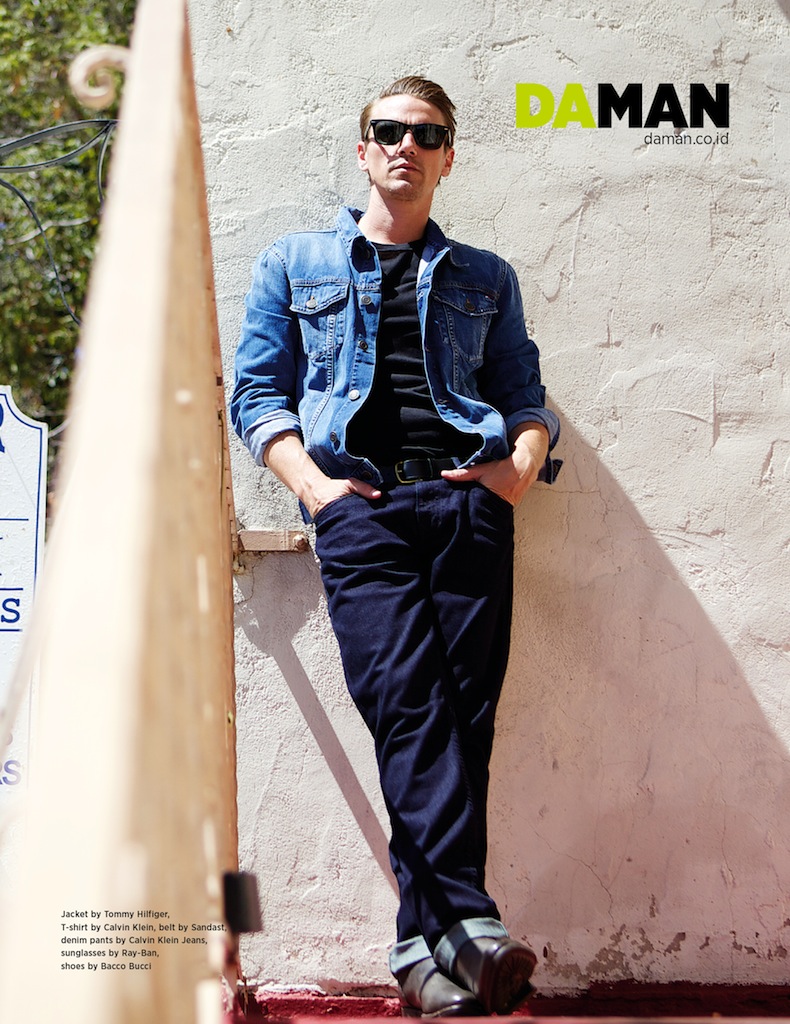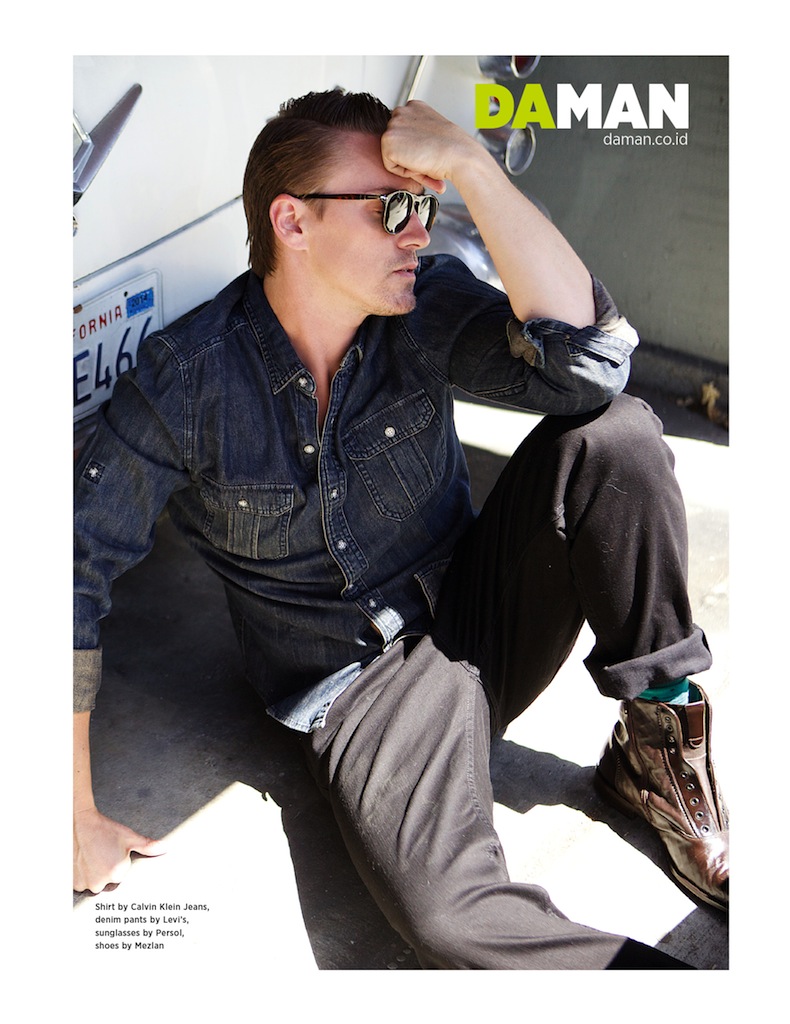 Enjoyed this update?