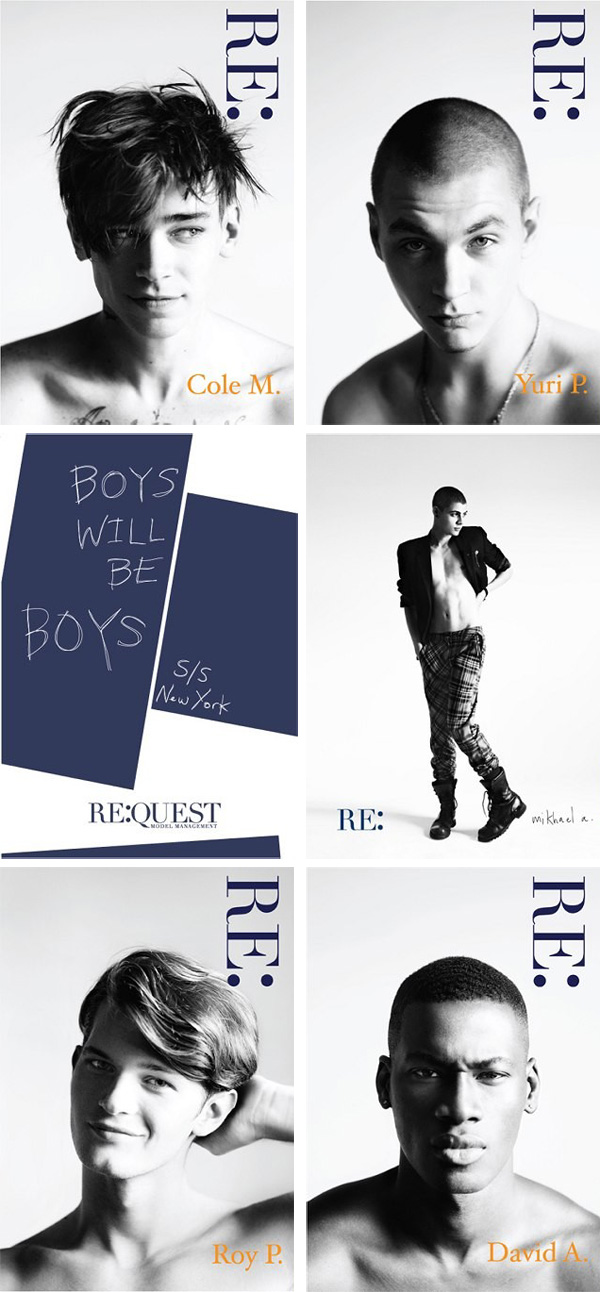 Churning out a class list of high in demand model personalities, Request helps their boys showcase their best angles for the upcoming fashion week. With little help necessary in that department, Request leads with power houses that have managed to carve out a niche in the industry for themselves. When it comes to the editorial, no model comes close to Yuri Pleskun, who has taken all the magazines by storm, ranging from Vogue Italia and 10 Men to Love. Meanwhile, Cole Mohr has outlasted the Hedi era, managing to embrace both a quirky and serious side…Valentino easily comes to mind. On the other end of the spectrum, David Agbodji has become synonymous with Calvin Klein, while the quiet but strong manner of Roy Pratt and other Request boys attract the attention of photographers like David Armstrong. Rounding out a great showing, new talents like Micky Ayoub stand to take the week by storm, whether it is racking in the show bookings or guaranteeing those editorials that are bound to be shot soon.
Official Request News
[request_feed]
Enjoyed this update?