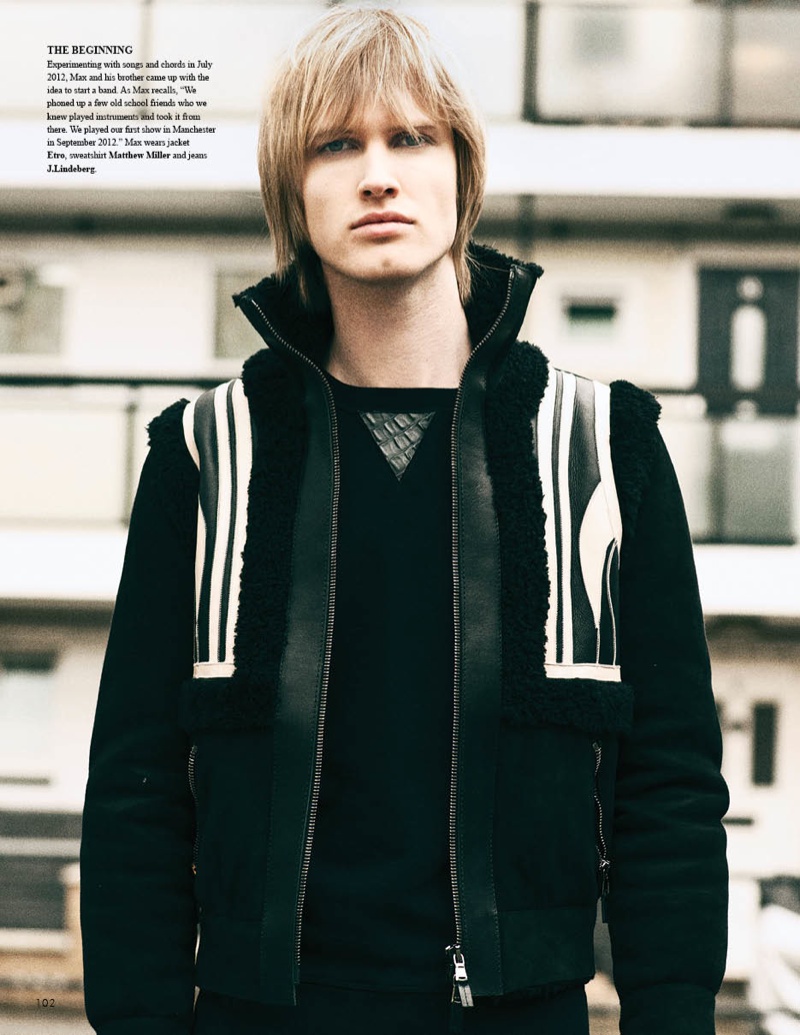 The Propellers–Photographer Ben Harries and fashion editor Kenny Ho reunite for the fall issue of Fashionisto, doing a story with music band The Propellers. Offering a look at luxe rock staples Paul Smith, Hugo Boss and more, bandmates Jimmy Goodwin, Will Wilkinson, Charlie Simpson, Max and Archie Davenport are easily in their element.
Hair Franco Vallelonga @ Era Artist Management using Ojon
Makeup Salina Thind @ Era Artist Management using Clinique
Photo Assistants Beetle and Franz Thomüller
Talent The Propellers represented by Select
Special thanks to Hoxton Arch Studio and Wilma
Enjoyed this update?