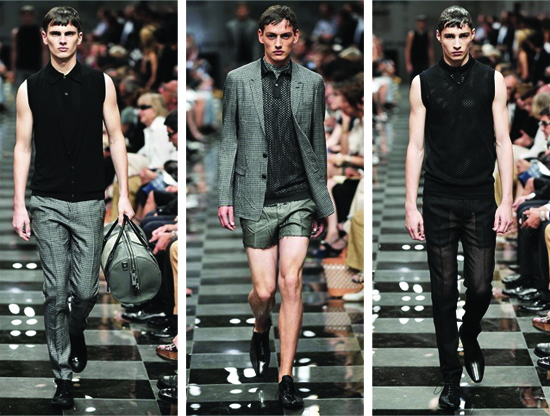 Miuccia Prada continues to play with the constructs of society and gender with her latest spring collection. Using the gladiator inspired fall collection as a jumping point, the spring range continues in the same vein trading in studs for open meshed netting and daring translucent fabrics. Using the general idea of the city and black and white movies as her catalyst, the collection is representative of the networks we build, break and mend as individuals, effectively creating tangled webs. This idea translates into the working relationship between tones of black and gray, as barely there fabrics fight for face time. Overall, Prada's subtle patterns and mesh knitting lends traditional workwear a new lease on life by not looking outwards for improvement and fulfillment, but instead revealing the possibilities that already present.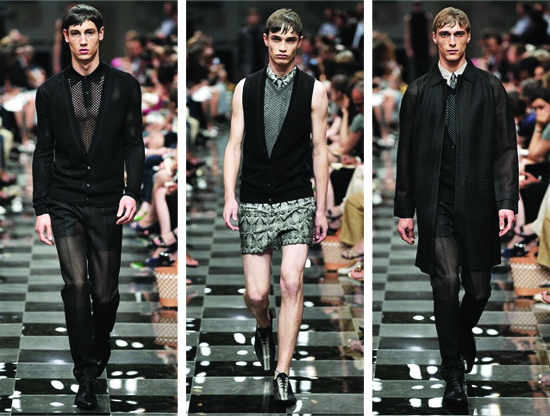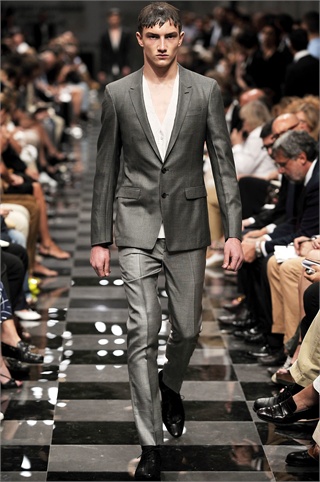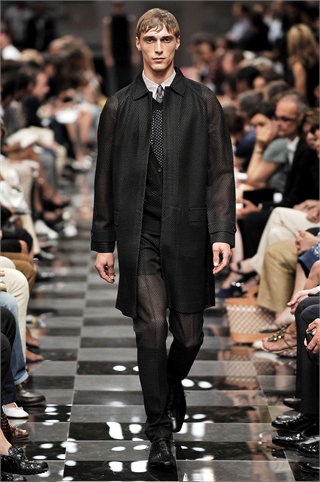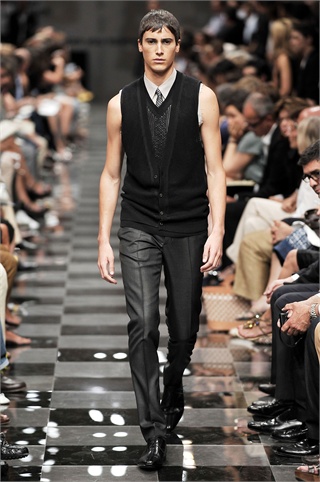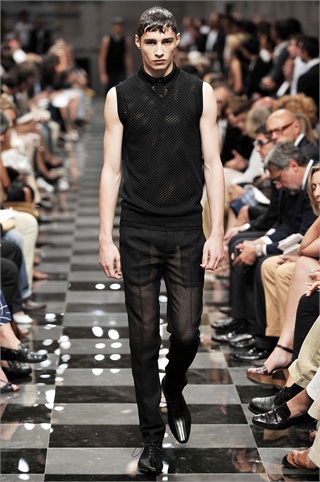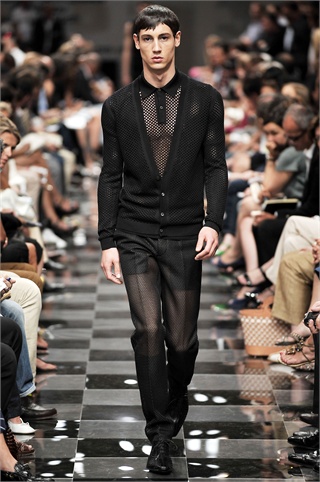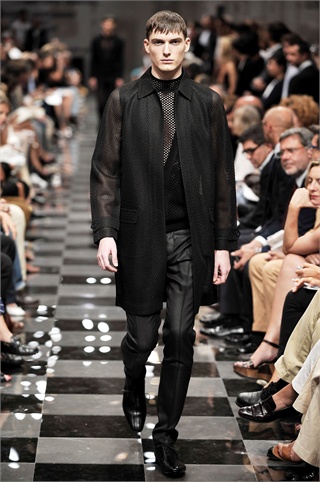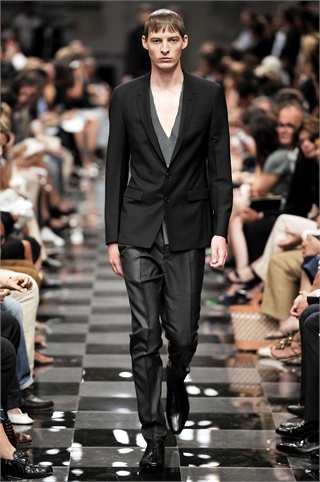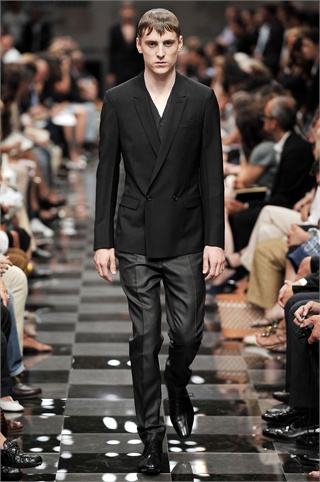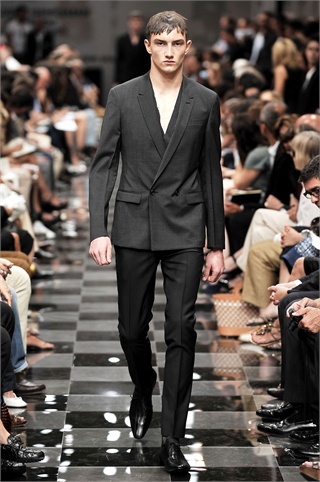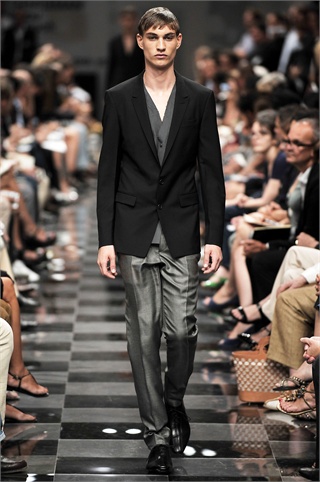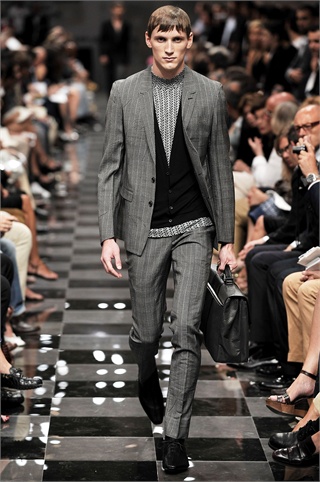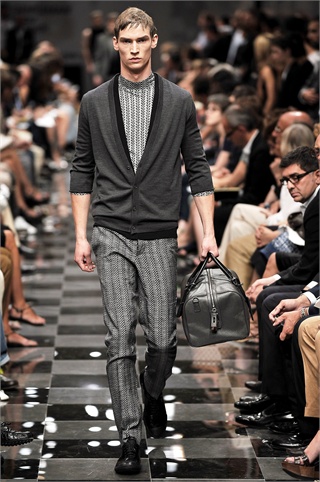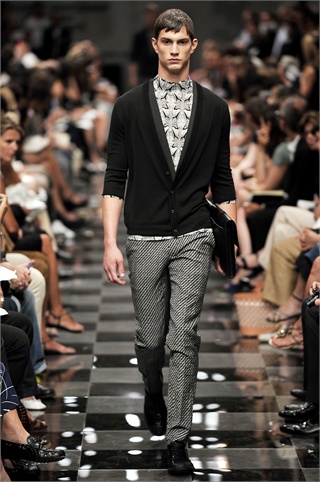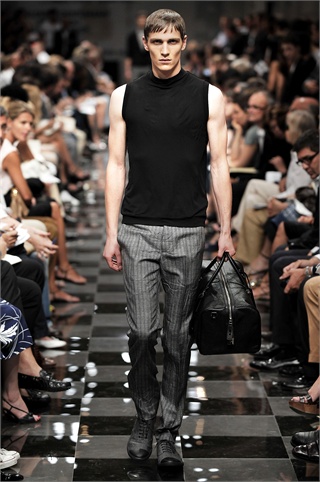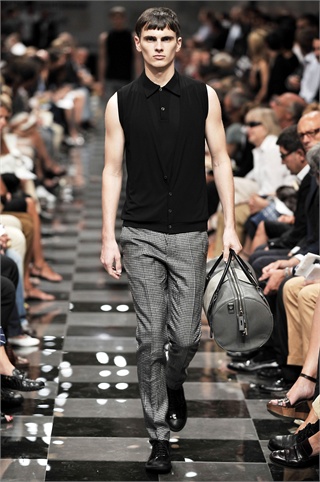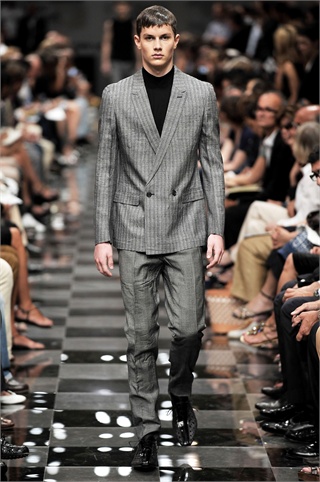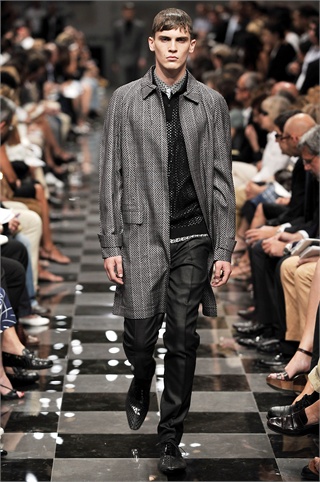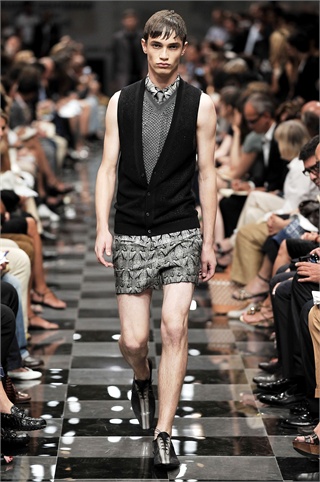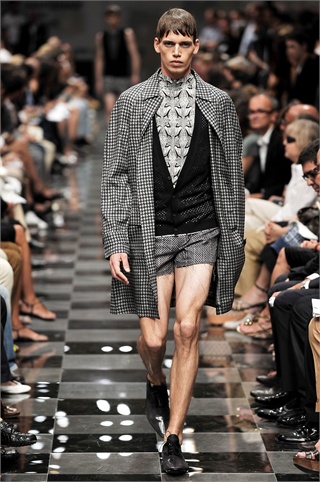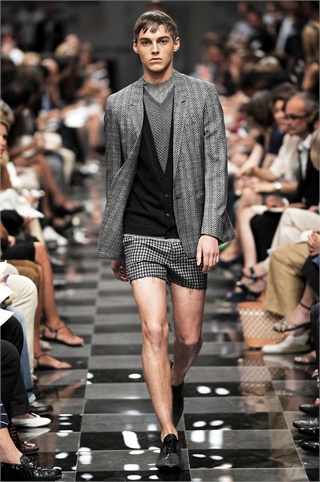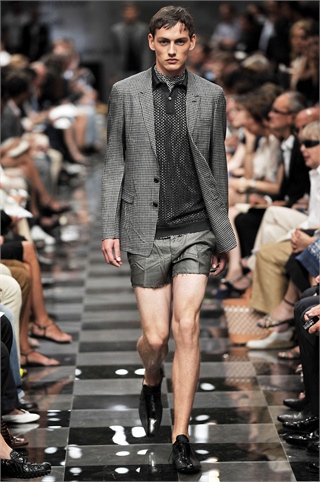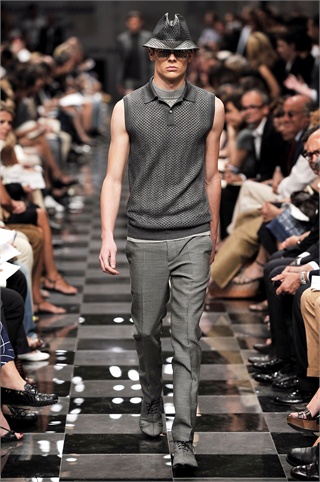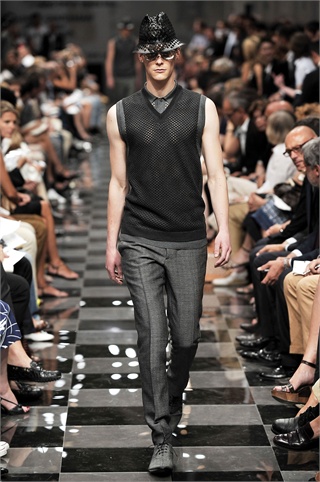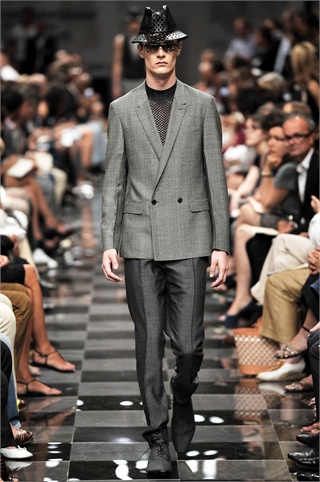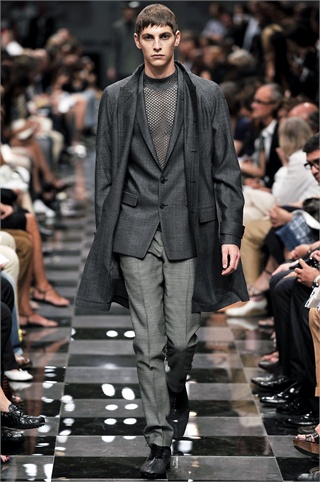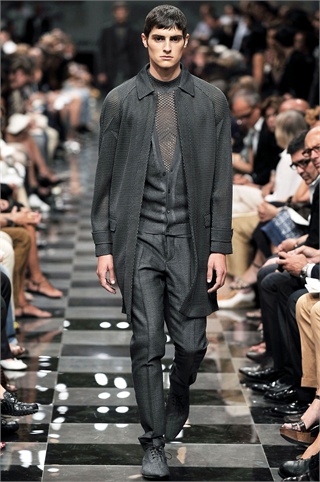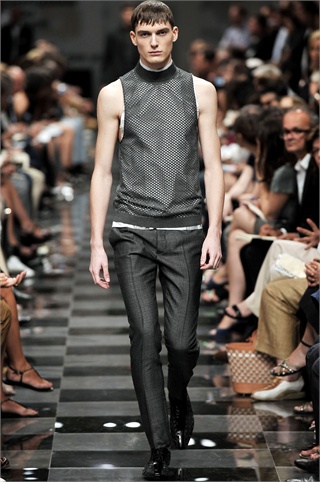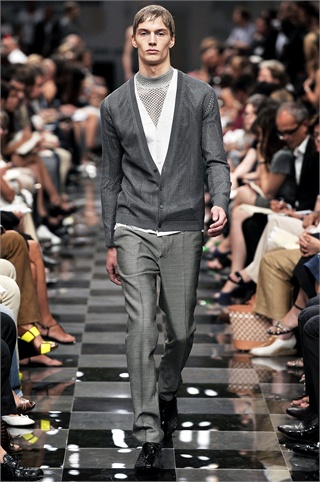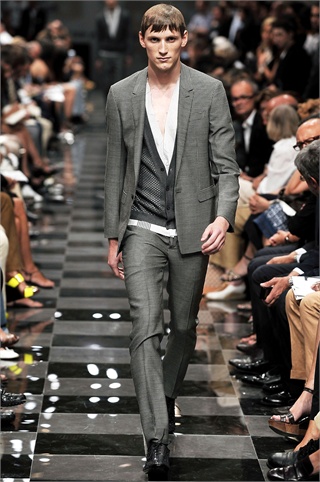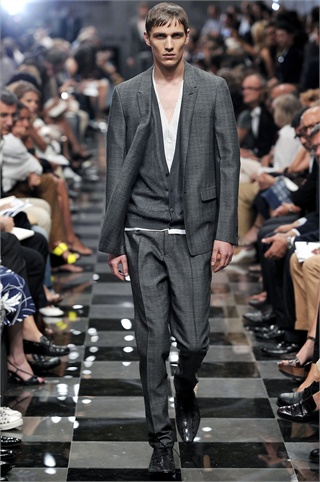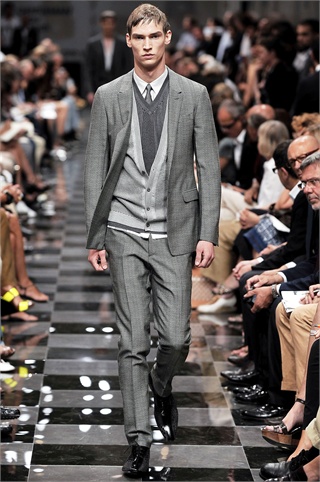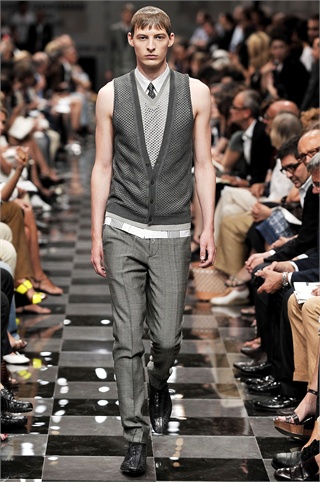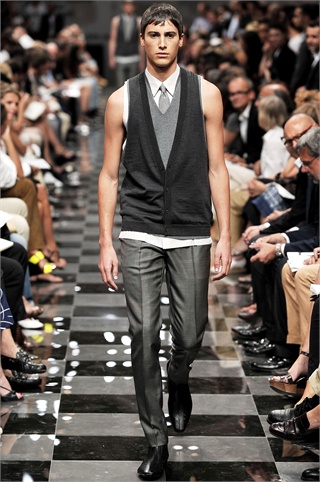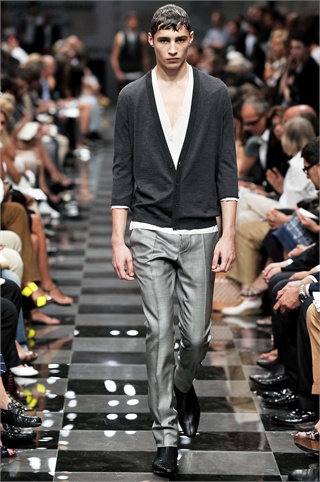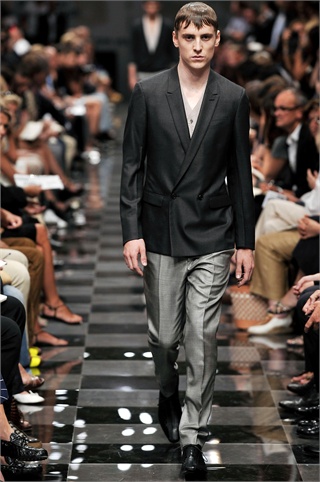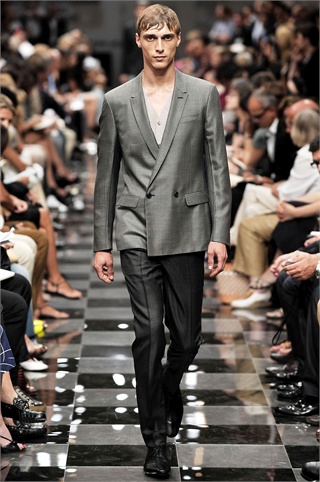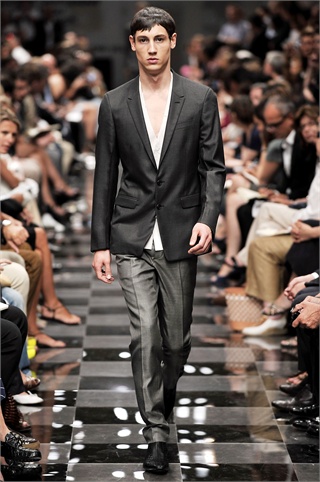 Pictures from Menstyle.it
Enjoyed this update?