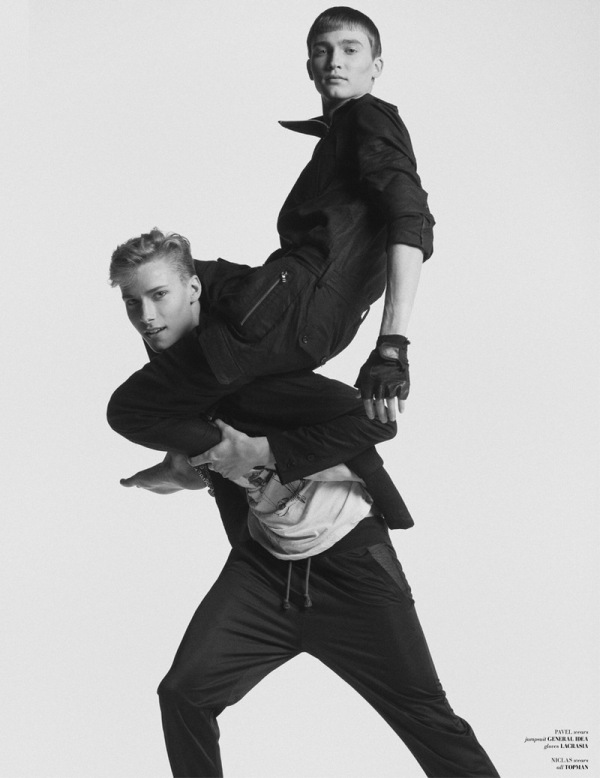 Pavel Pisotski and Niclas Gillis come together for the most recent feature from The Ones2Watch. Shooting with Mark Gong, the duo make the perfect match as they dance through a quirky set of photos styled by Andre Austin that features the designs of Petrouman, Generla Idea, Topman and others.

Hair by Linh Nguyen
Grooming by Aeriel Payne
Enjoyed this update?