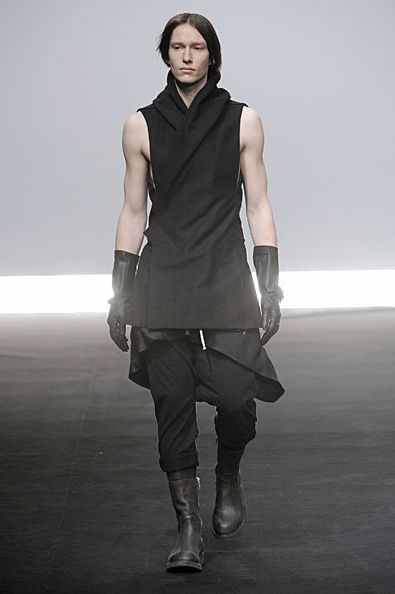 Following hot on the heels of the Milan Fashion Week S/S 2010 Schedule, here is the schedule for Paris. The week will be interesting with new labels and designers showing. American designer Tim Hamilton and Korean label Song Zio will be making their Paris debut. Also, it is unclear if Gareth Pugh will be showing his first collection for Dior Homme. Only time will tell!
Paris Fashion Week
Thursday, June 25th
9:30 am ALEXIS MABILLE
10:30 am ISSEY MIYAKE
11:30 am HUGO, HUGO BOSS
12:30 pm FRANCISCO VAN BENTHUM
1:30 pm JULIUS
2:30 pm LOUIS VUITTON
4:00 pm GASPARD YURKIEVICH
5:00 pm JEAN PAUL GAULTIER
6:00 pm EMANUEL UNGARO
7:00 pm JUUN J.
8:00 pm DRIES VAN NOTEN
9:00 pm HENRIK VIBSKOV
Friday, June 26th
10:00 am JUNYA WATANABE MAN
11:00 am BLAAK HOMME
12:00 pm THIERRY MUGLER
1:00 pm RICK OWENS
2:00 pm WALTER VAN BEIRENDONCK
3:00 pm KRIS VAN ASSCHE
4:00 pm COMME DES GARCONS HOMME PLUS
5:00 pm CERRUTI
6:00 pm GIVENCHY
8:30 pm JOHN GALLIANO
Saturday, June 27th
10:00 am U-NI-TY
11:00 am KENZO
12:00 pm MIHARAYASUHIRO
1:00 pm TILLMANN LAUTERBACH
2:00 pm BERNHARD WILLHELM
3:00 pm ANN DEMEULEMEESTER
4:00 pm WINTLE
5:00 pm DAMIR DOMA
6:00 pm DUNHILL
7:00 pm PETAR PETROV
8:00 pm HERMÈS
Sunday, June 28th
11:00 am LANVIN
12:00 pm WOOYOUNGMI
2:00 pm MASATOMO
4:00 pm DIOR HOMME
5:00 pm PAUL SMITH
6:00 pm AGNÈS B.
7:00 pm ROMAIN KREMER
Monday, June, the 29th
10:00 am SONG ZIO
11:00 am TIM HAMILTON
12:00 pm HOUSE OF THE VERY ISLAND
1:00 pm BILL TORNADE
Schedule via Scoute
Enjoyed this update?