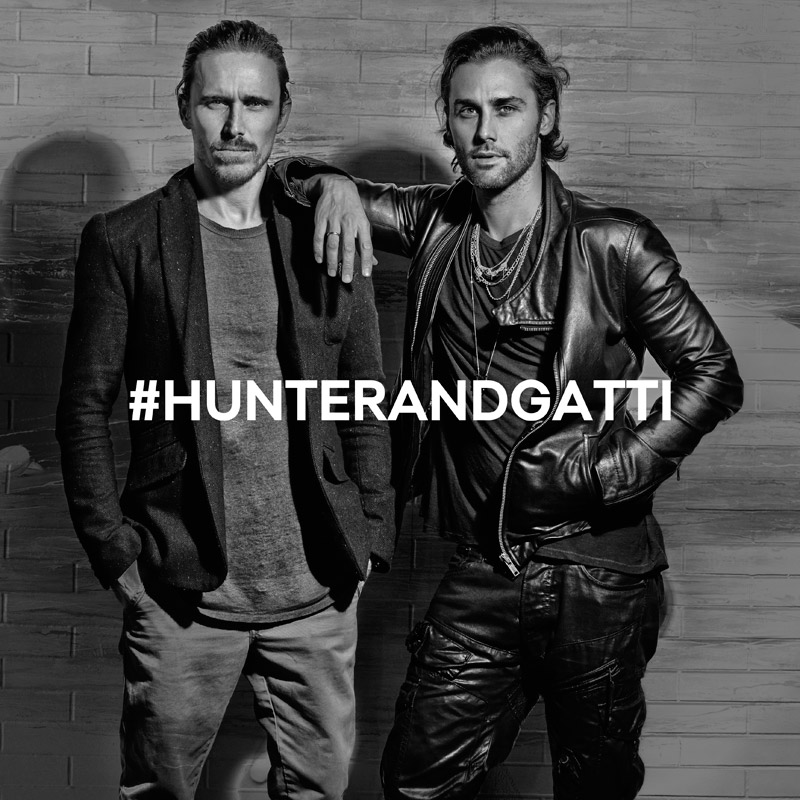 The Series–Creative team Hunter & Gatti, known for their work with Massimo Dutti, Hugo Boss and other luxury labels debut a new exhibition today in New York City. Hosted by the OPENHOUSE Gallery at 201 Mulberry Street, the exhibition runs today and tomorrow (9am to 7pm), showcasing photography, painting and the premier of their digital project HG Issue. Hunter & Gatti recently talked to Fashion Gone Rogue about their multi-media art, combining photography and painting:
"The picture is just a simple moment, magic moment, but is a moment… when you see the pictures in perspective, you have new inspirations, the mood of the shoot, the personality of the person that you shoot can be completed with the paint, the paint can give to the picture a new meaning or can bring to the picture a new and really personal touch that change this picture to a something unique. After the shoot you can process a lot of information, but the picture remains there… the same moment is there… changing it with the paint, helps you to rethink about this picture, make something more personal, creating a new life for this picture."
Enjoyed this update?