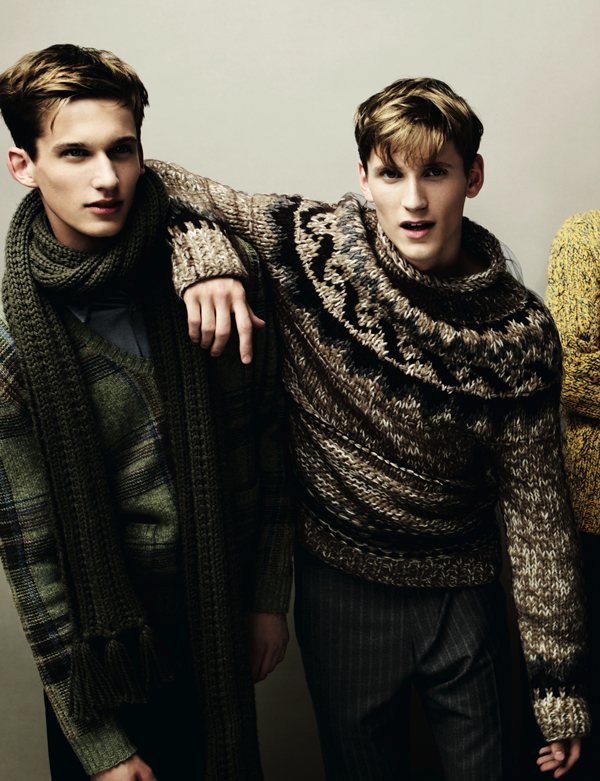 While a downside to getting booked with other models may be less shots, Bastiaan Ninaber always enjoys the company. However, it can get stressful at times. Bastiaan recalls working with Josh Olins for AnOtherMan's fall 2008 style supplement. It was the first time he worked with Olins and he remembers it taking "quite a while, because [he] was with a lot of guys. And then to get a shot where everybody was just right was a challenge." However, the shoot delivered great results and Bastiaan had a blast working with Olins, coming out of the experience seeing Olins as a "really fun guy to work with", who always puts in the extra energy to turn out dynamic photos.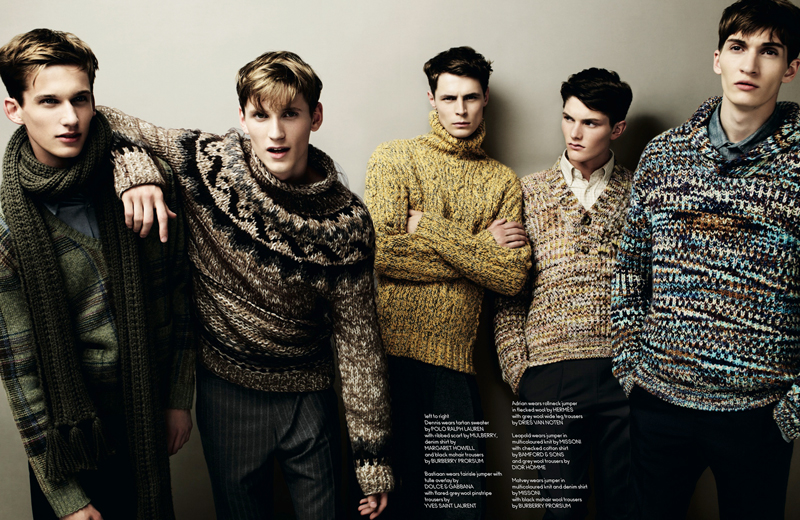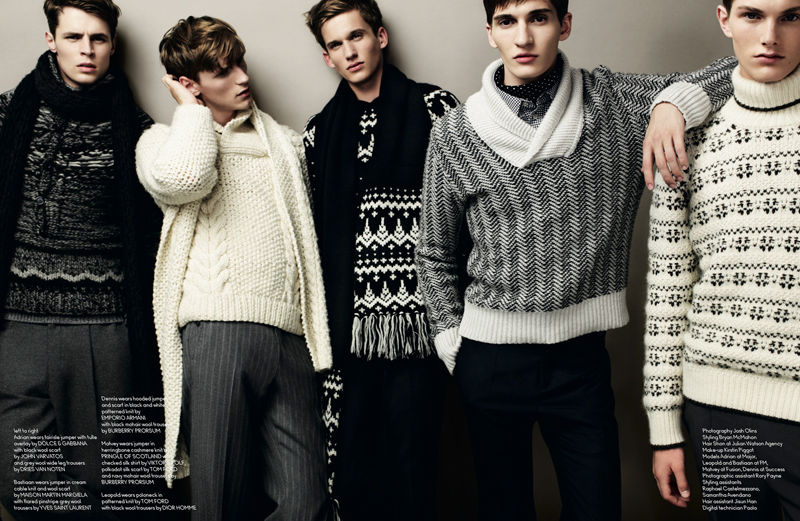 Adrian Wlodarski, Bastiaan Ninaber, Dennis Jager, Leopold Pesch and Matvey Lykov styled by Bryan McMahon and photographed by Josh Olins.
Enjoyed this update?