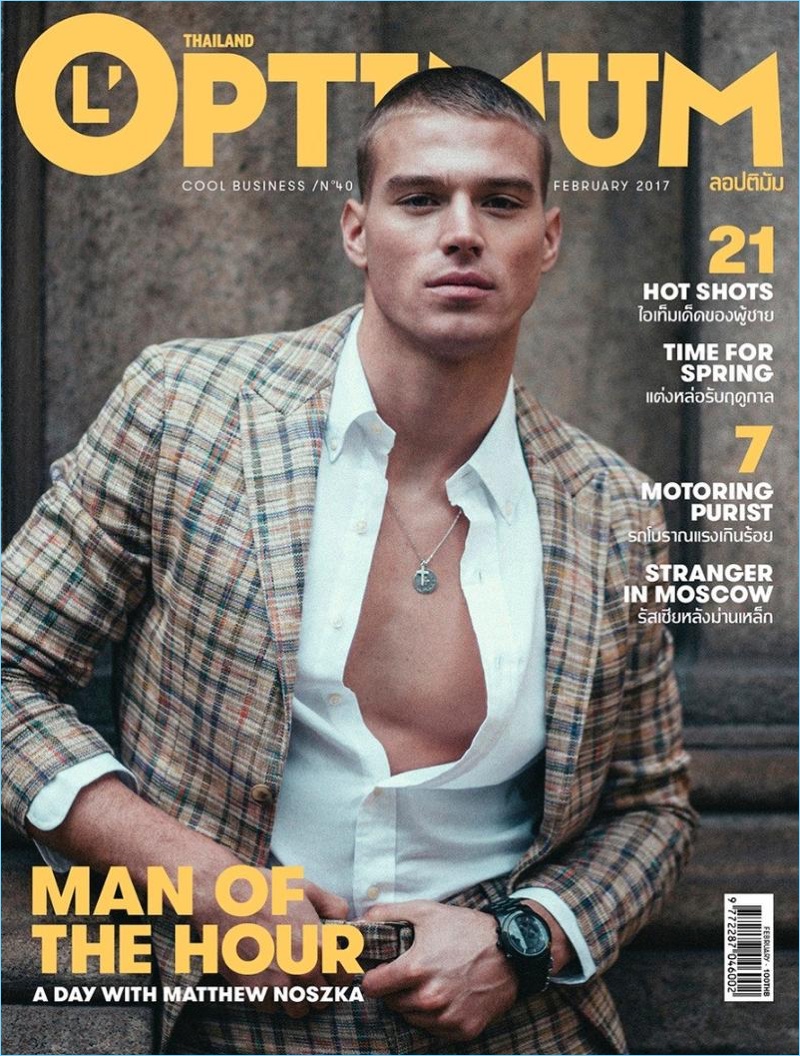 Matthew Noszka is the Man of the Hour as he stars in a cover story for L'Optimum Thailand. The social media sensation is front and center for the lens of photographer, Victor Santiago. Stylist Ivan Rasic dresses Matthew in the latest spring fashions. Taking his wardrobe to the streets, Matthew dons smart coats, lightweight knitwear, and slim trousers. The editorial's lineup of ensembles features brands like Versace and Ralph Lauren.
Related: Matthew Noszka Rocks Military Fashions for Ports 1961's Spring '17 Campaign
Editorial: Matthew Noszka for L'Optimum Thailand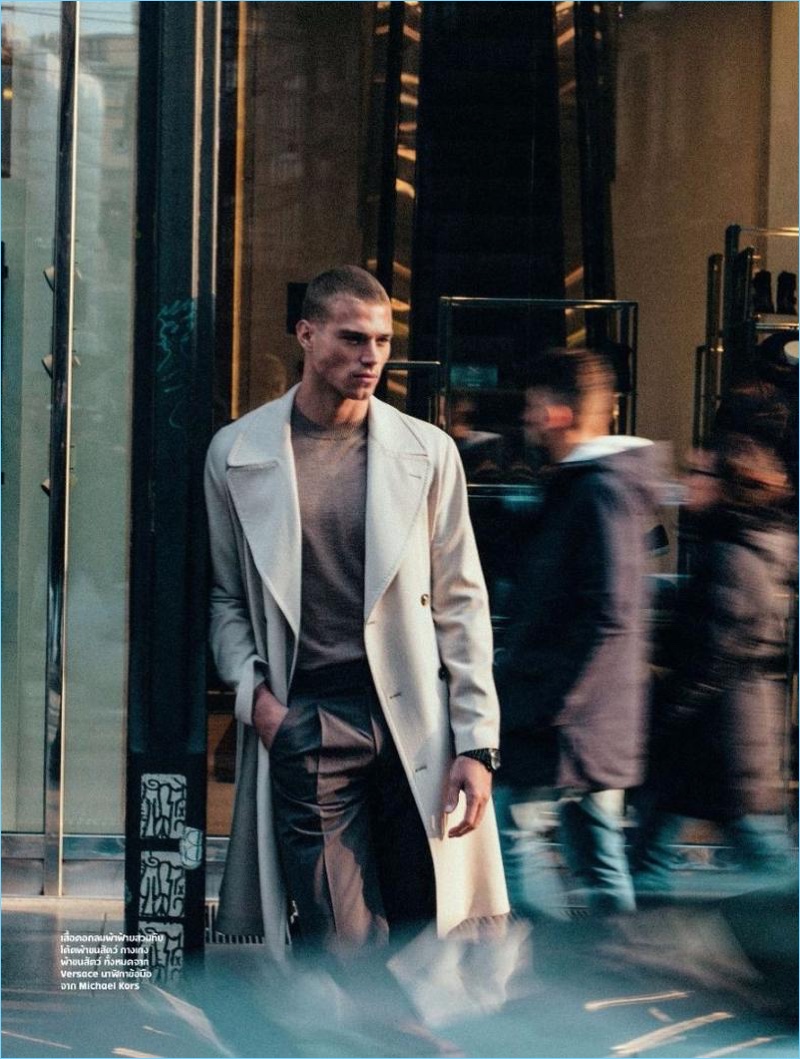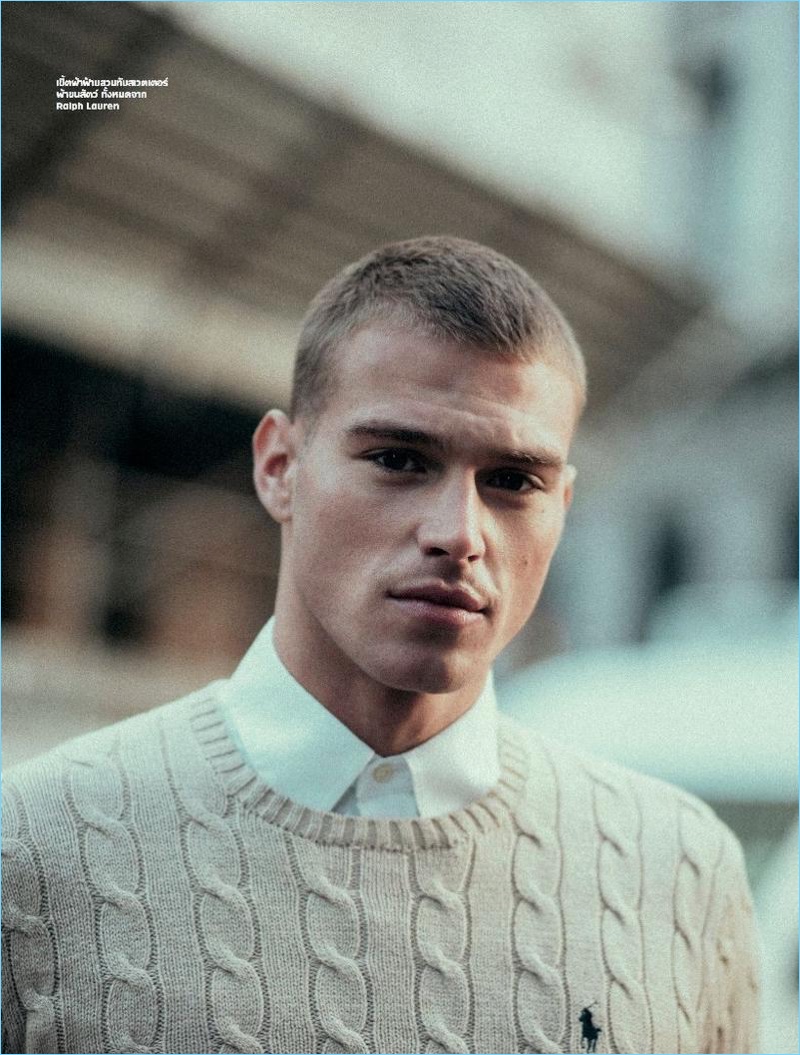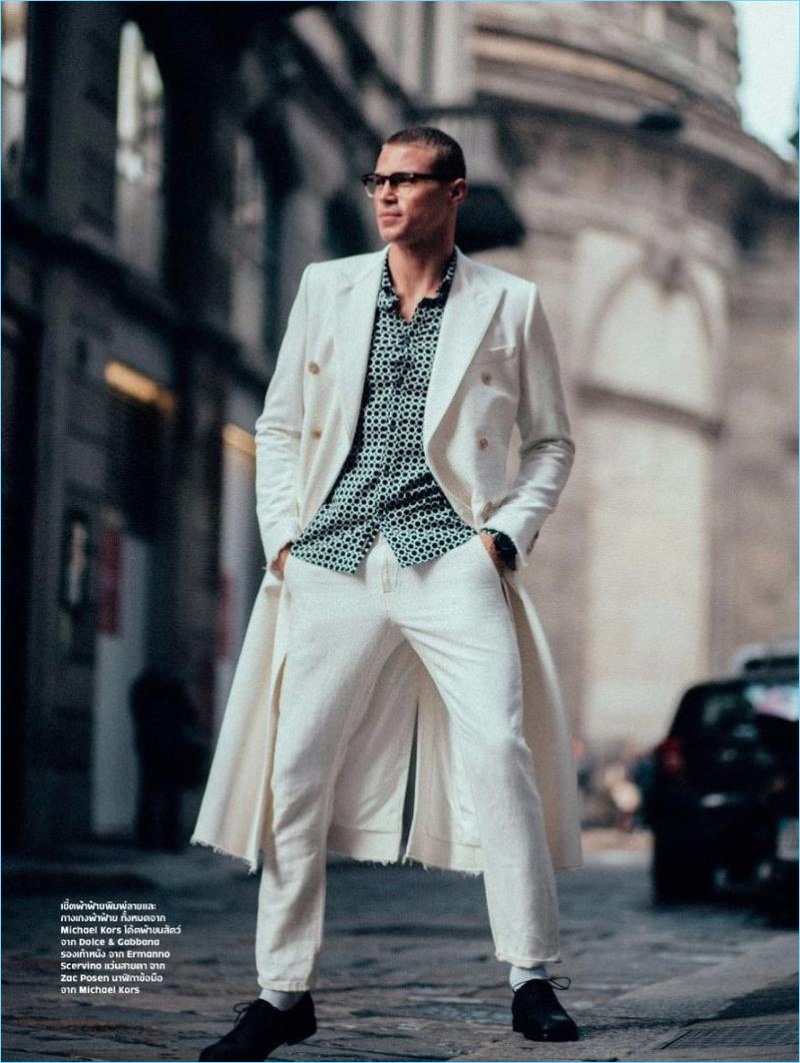 Enjoyed this update?