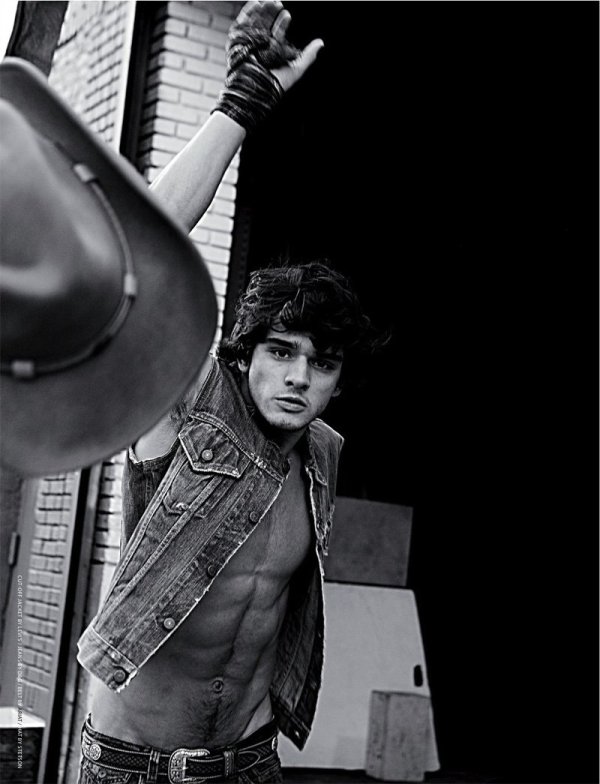 Appearing in the debut issue of Seventh Man photographed by Matteo Zini, Marlon Teixeira demonstrates a certain brawn, while also possessing subtle moments of innocence. Portraying the all to popular lone cowboy, Marlon is outfitted by Julie Ragolia in a number of rugged denim ensembles.

Special thanks to Kenny Ho
Enjoyed this update?