Unconstrained. Unequivocal. Unlimited. Unreserved. Unrestricted.
UNCONDITIONAL.
"Love Me…or…Fuck Off!" Such a fitting collection title for the English label who has journeyed across the pond in hopes to expand. Yesterday, February 15, 2009, Unconditional presented an installation show for their fall collection. The occasion marked London-based designer, Philip Stephens' second New York show. New York was the perfect location as Stephens has always viewed Unconditional as the "so-called marriage of English and American sensibilities." Unconditional pairs London's attitude with America's laid back simplicity. This season's metropolitan-geared collection focuses on extreme cowl necks as a symbol of protection and survival. With great attention paid to detail and ethical-friendly materials, there is not a doubt that Unconditional will find its stable footing in the American market. After all, they are off to a great start, currently being stocked at Oak, Revolve, American Rag, and other notable retailers.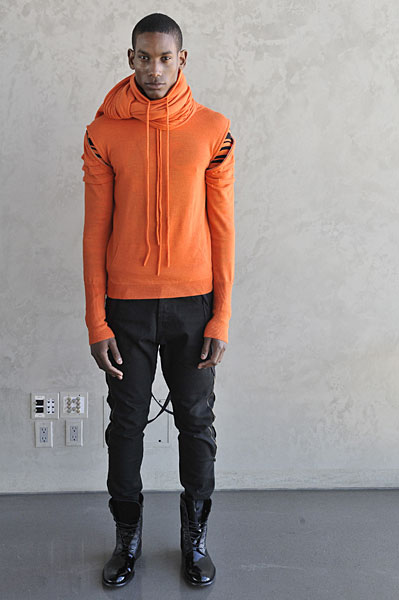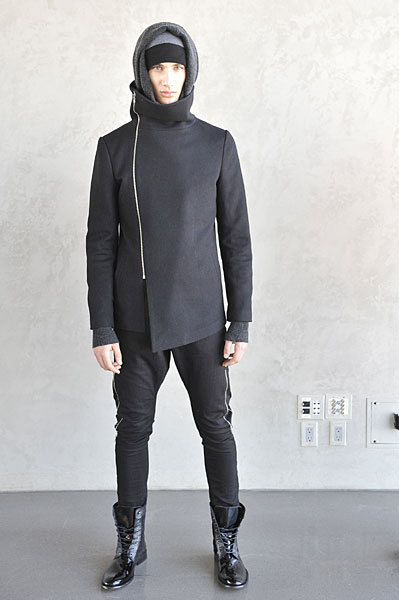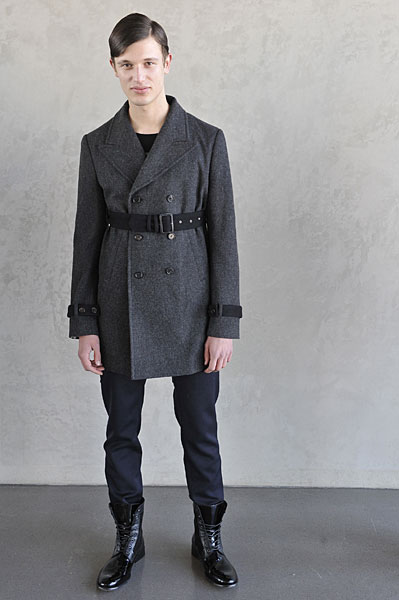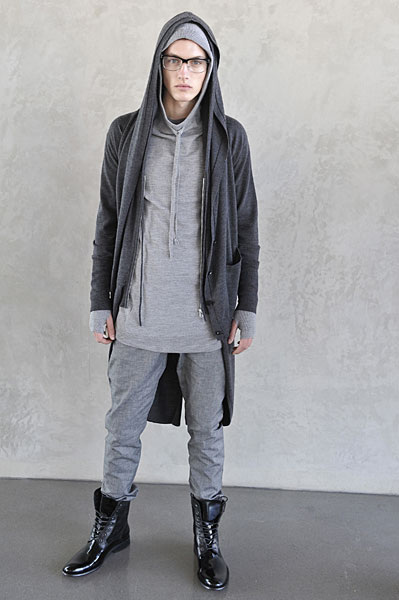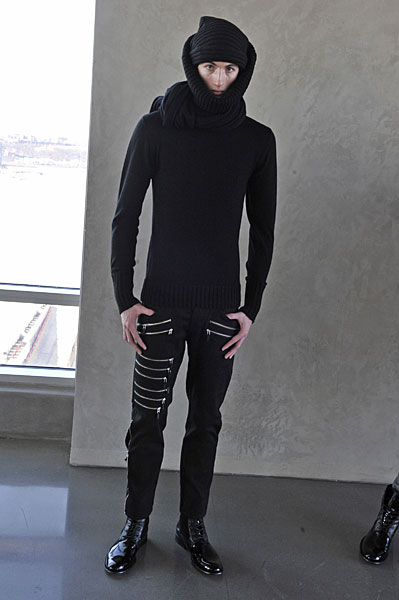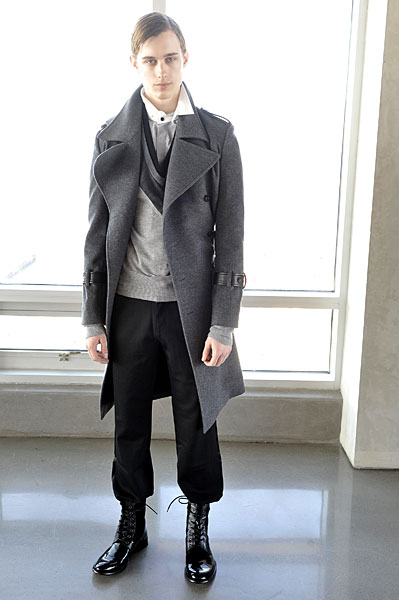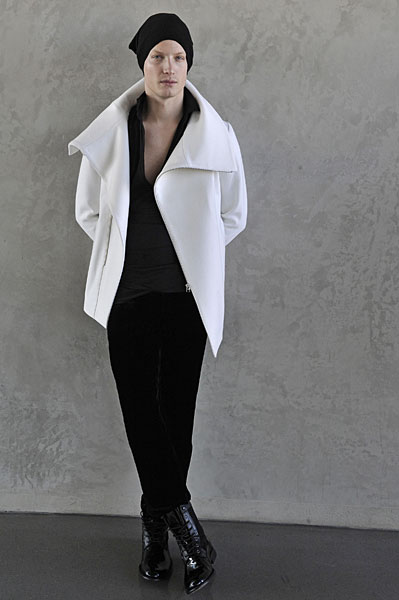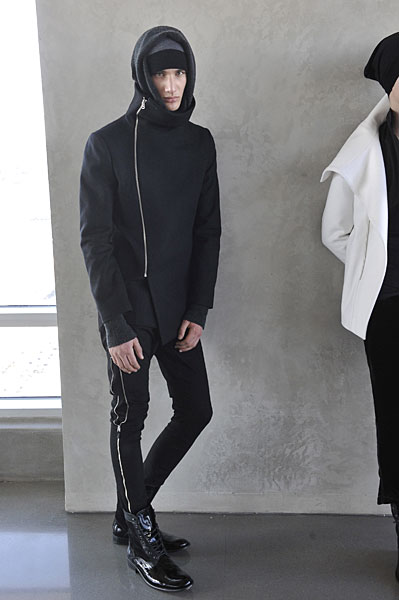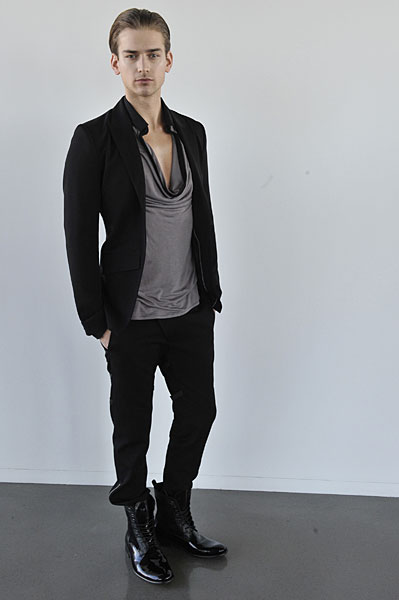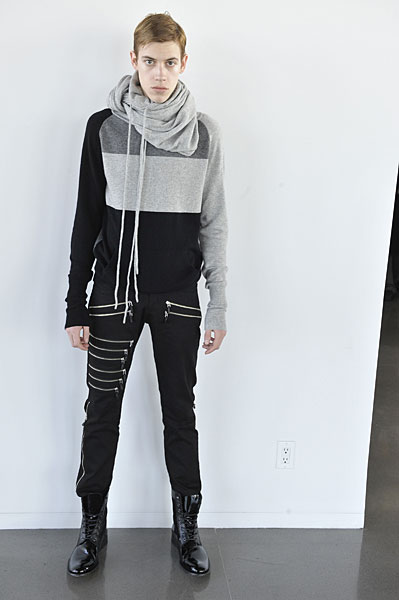 Pictures from Catwalking
Enjoyed this update?