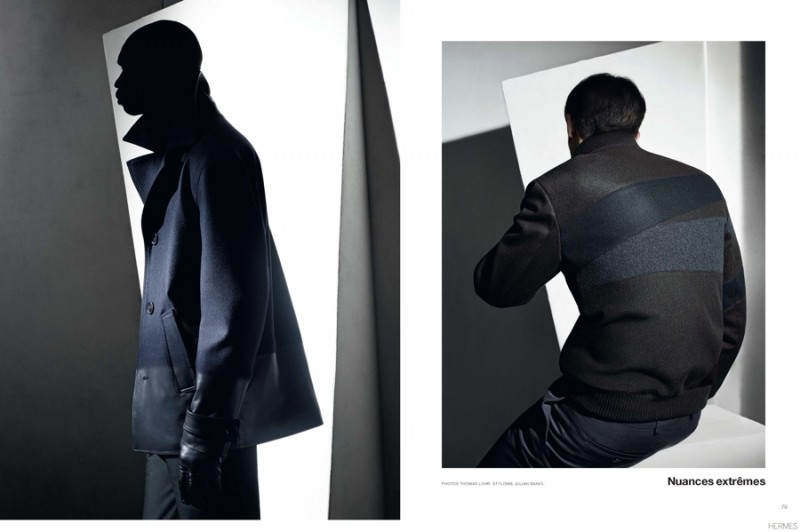 The Luxe Details-As seen during her fall/winter 2014 show for Hermès, creative director Veronique Nichanian is a perfectionist when it comes to marrying luxurious details and fabrication with a smart accessible approach to menswear. Finding the beauty in the details, the latest edition of 'Le Monde D'Hermès' plays to Nichanian's strengths.
Photographed by Thomas Lohr for a detail oriented outing, Fusion model Fernando Cabral is styled by Julian Ganio. Working with shadows and close-up shots, Lohr captures the unique features of Hermès' fall 2014 collection, whether its the beautiful drape of an oversized coat or the odd but graceful embellishment of a spider creating its web. Also highlighting reptile leathers and tonal prints, the series of images reinforce Hermès' reputation for grand art and craftsmanship.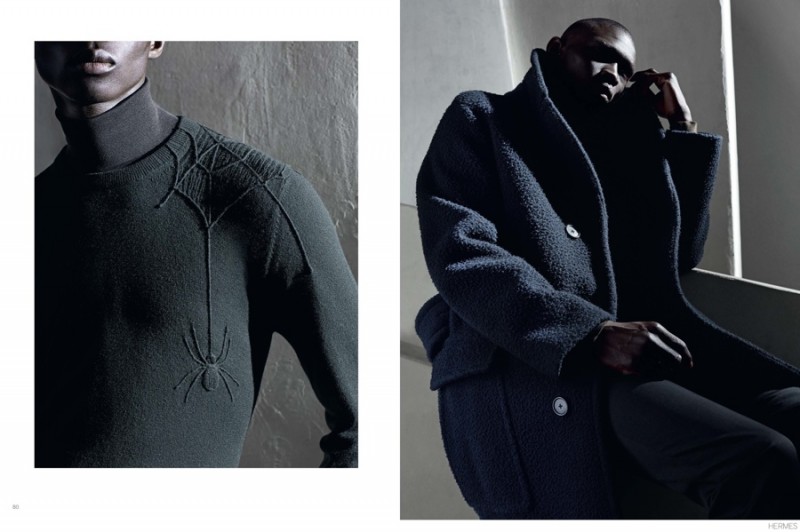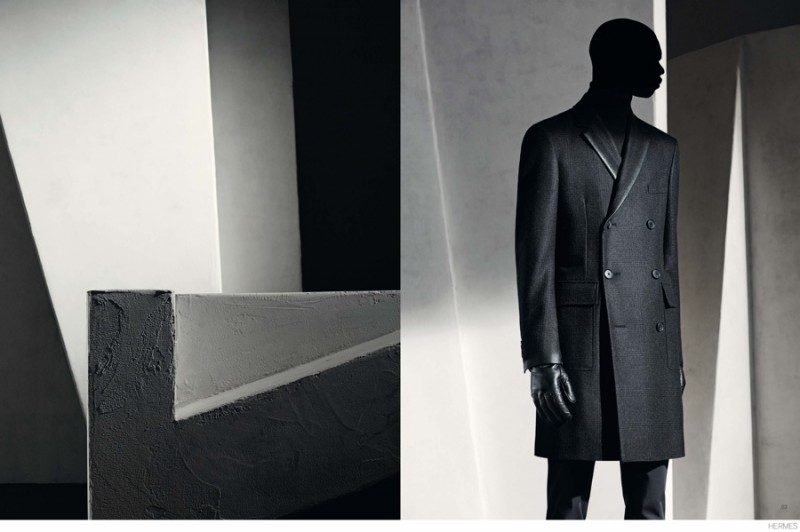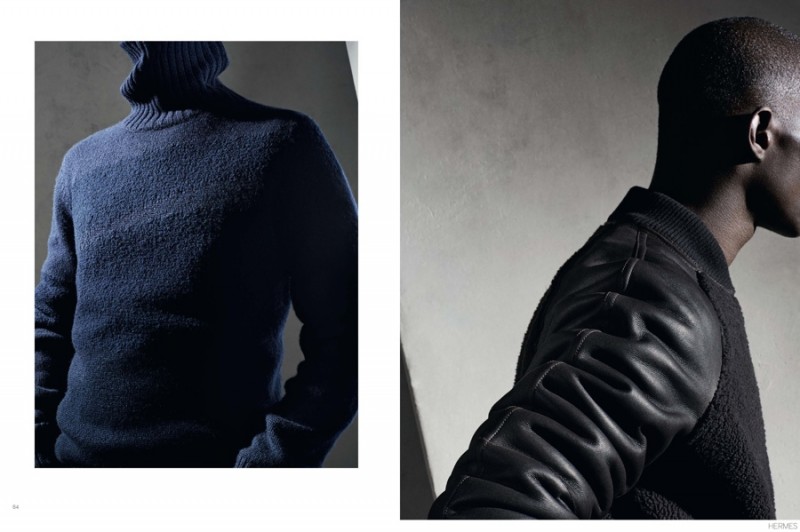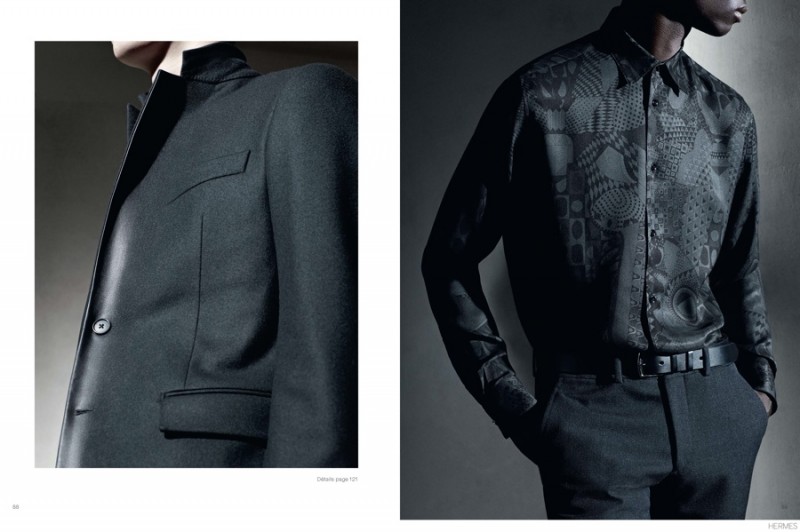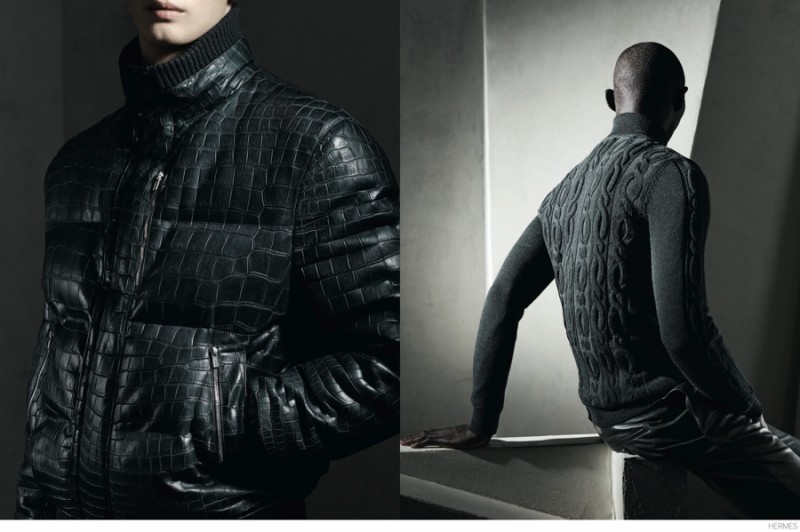 Enjoyed this update?