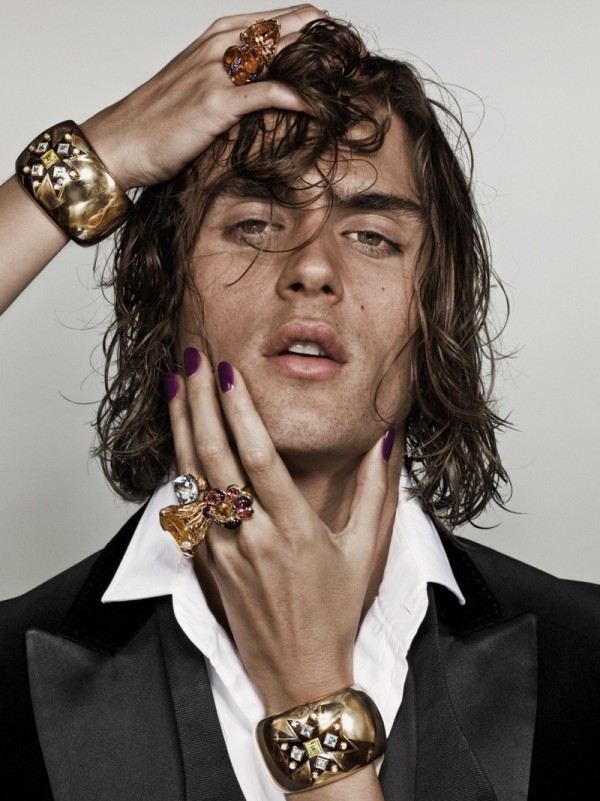 Christina Ambers and Melissa Jackson get their hands on Jacques Naude, Adam Senn, David Smith and Alex Lundqvist for Robbie Fimmano's most recent Interview story. Juxtaposing womenswear accessories with menswear, formal wear from the likes of Giorgio Armani, Givenchy and Dolce & Gabbana come together for a quirky fashionable outing.

Hair: Wesley O'Meara
Makeup: Aya Komatsu
Manicure Sheril Bailey
Enjoyed this update?