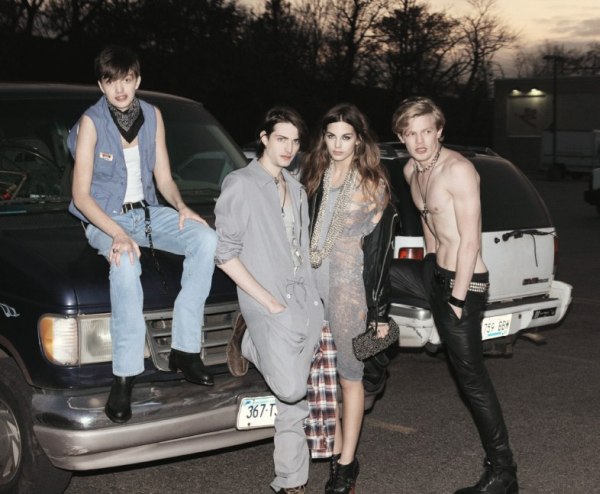 Nick W., Shaun Haugh, Kaitlyn (IMG) and Lenz Von Johnston make for quite the routy bunch in Thomas Lohr's latest editorial entitled Heavy Metal Parking Lot. Staging a no bars parking lot party, Lohr's rebellious group shines in the eclectic, anything goes styling of Shandi Alexander.
FULL CREDITS (INCLUDE IF REPOSTING):
Photographer: Thomas Lohr
Stylist: Shandi Alexander
Hair: Anthony Campbell @ Atelier Management
Make Up: Fabiola @ The Wall Group
Fashion Assistants: Neysha Vázquez, Caprice Esser
Models: Shaun Haugh @ RED, Lenz von Johnston @ VNY, Kaitlyn @ IMG, Nick W @ Request
Enjoyed this update?