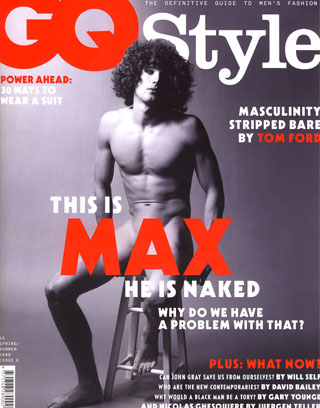 I buy way too many fashion magazines every month and this one stood out. It has a plethora of articles that provide a great read ranging from fashion predictions of the next season to a look at modern views of masculinity. And if course, there are tons of clothes to drool over.
THE SEASON

Charlie Porter on the bold shifts in menswear. Plus: kaftans, clean formal tailoring, bootcuts, shoulder pads, techwear, new-length knitwear and much, much more

MAN ALIVE

Is pop music over, asks Simon Reynolds… The visual arts are awash with cash and creativity, says Michael Bracewell… Dylan Jones on politicians' identikit personalities… And Alex Bilmes on new novelists

MAINTENANCE

How better posture could get rid of your belly… One man's journey into skincare… How this season's cuts defy gravity… What make a scent masculine…

MAN TODAY

From nudes to suits: dressing the man, with words by Tom Ford

FASHION

Refined tailoring… Untethered style… Rebellion fashion and much more

SYSTEMS

Tents, hammocks and Paul Smith's singular style. Plus, space tourism and building for the future
Enjoyed this update?