Should You Get an Electronic Cigarette?
It's a complicated topic but fashion and Hollywood have long had a love/hate relationship with smoking. If course, there's the health risks, but then there's the glamour. In Sharon Stone's famous interrogation scene in Basic Instinct, she has a cigarette in her hand, prompting the line "What are you going to do, charge me with smoking?" while Robert De Niro on the other hand, takes part in a classic scene out of Goodfellas. De Niro portrays mobster Jimmy Conway, sitting silently in a bar smoking, puffs of smoke and all. While this haute vision of smoking can prove deadly in the real world, perhaps a safer alternative has arrived. Although, the benefits and risks associated with electronic cigarettes may not be certain at this time, but they are most likely a safer alternative to smoking tobacco. CNN is currently reporting on how the electronic cigarette may even be better than the patch if you are trying to quit smoking.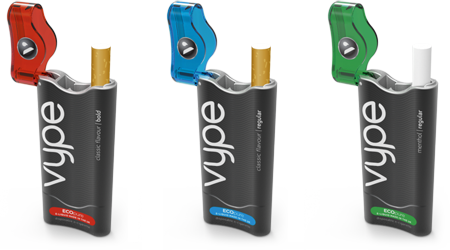 The electronic cigarette, also known as a personal vaporizer or electronic nicotine delivery system serves as a smart substitute for traditional tobacco smoking, often mimicking cigarettes or cigars in appearance but using batteries to operate. It uses a heated element to vaporize a liquid solution. While some release nicotine, you also have the option of using a flavored vapor. Launching now are none other than Vype electronic cigarettes, which came about after the company wanted to offer a more realistic and satisfying experience to consumers. Utilizing the latest technology for their electronic cigarette, Vype makes a model that is not only lightweight, but features a realistic soft tip. Their soft tip filter feels natural in the mouth, leading to a pure taste. Vype e-cigarettes which are also of similar size and feel to the average cigarette. One of the purest e-liquids available, Vype electronic cigarettes offer ECOpure, which is made in the United Kingdom.