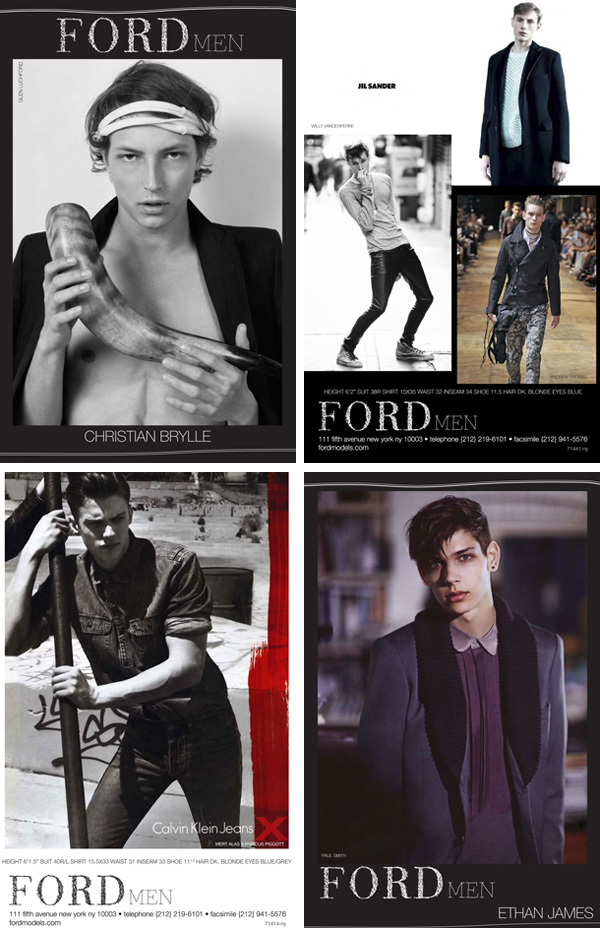 Perhaps synonymous with the word model, Ford maintains a strong roster to be envied. Thriving in every arena from editorials to the catwalk or even that coveted campaign, Ford manages a consistent record of discovering new faces and guiding their development into the industry's leading stars. Working with VMAN for instance, AJ Abualrub, Petey Wright and Jil Sander's current campaign star Aiden Andrews have risen to the task. Add fresh signs Ford Smith and Michael Wozniak to the mix and the stars may have just aligned. Furthermore, Ford's fine crew possesses that natural creative ambition which sees models like Christian Brylle and Ethan James actively pursuing photography. Not overlooking the curly locks of Max Motta or the edge factor of Isaac Carew, Ford keeps a strong house of versatile all-occasion models, ready for the latest catwalk or billboard.
Official Ford Updates
[ford_feed]
Enjoyed this update?