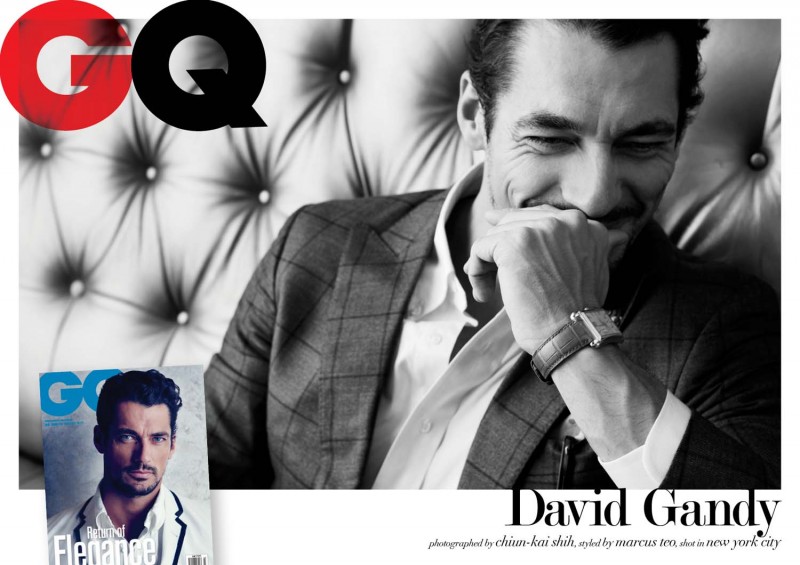 Gandy Goes GQ–Tapped for the latest issue from GQ Taiwan, leading British model David Gandy reunites with photographer Chiun-Kai Shih, following a shoot in 2012 for August Man. Styled by Marcus Teo, David embodies the return of elegance with simple but sleek tailored suiting looks.
Grooming: Scott McMahan for Brooklyn Grooming
Photo Assistants: Alex Muccilli, Colin Simmons, Chris Lee
Fashion Assistants: Drew Van Diest, Leslie Padoll
Production Assistants: Esther Pang, Naomi Zhao
Producer: Clarissa Morales
Retouching: Skin Digital www.skin-digital.com
Video: John Polquin, Alex Hill
Special thanks to: Brandon Reynolds and Sam Doerfler
Shot on location at: Dream Downtown NYC
Enjoyed this update?