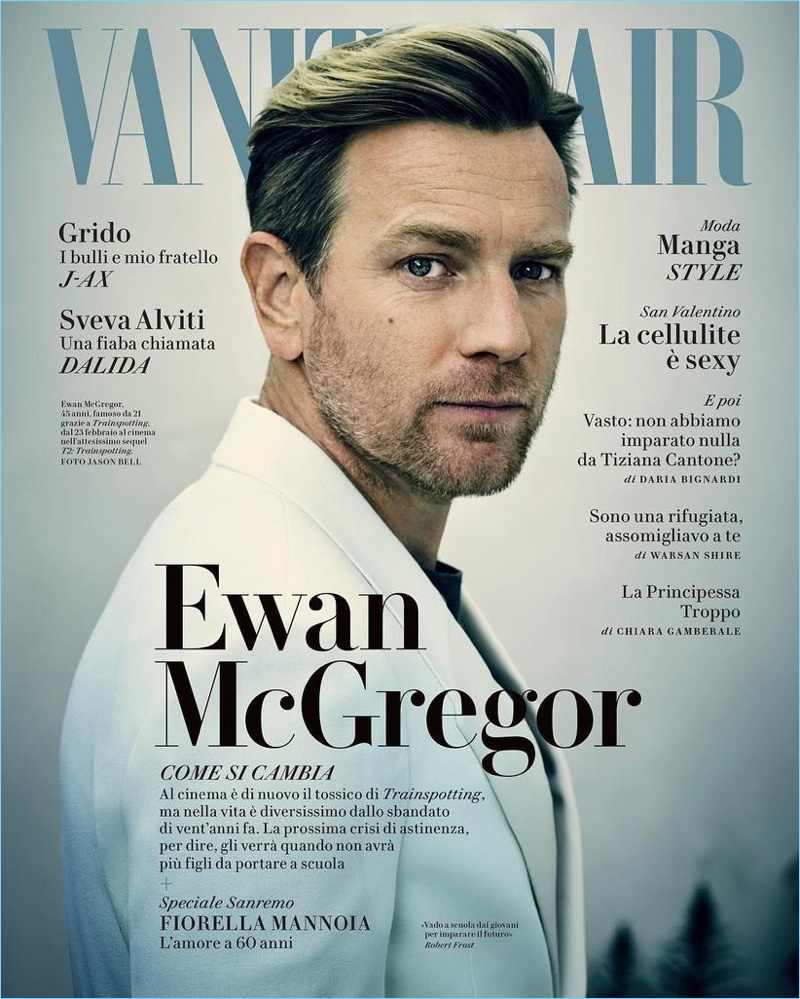 Ewan McGregor promotes the release of T2: Trainspotting with a new cover story from Vanity Fair Italia. The Scottish actor graces the cover of the magazine's February 2017 issue. Donning trim tuxedos and suits, McGregor appears before the lens of photographer, Jason Bell. In a translated quote, McGregor talks about life in Los Angeles after moving from London eight years ago.
Related: Ewan McGregor Covers Esquire, Talks Big Budget Projects + American Pastoral
McGregor recalls people asking him if he did work as an Unicef ambassador to escape the Hollywood bubble. The 45-year-old actor explains, "I do not live in that bubble. Some people think that living in Los Angeles is like staying in a hip-hop video 24 hours a day. I've never even gone to a hip-hop party." McGregor adds, "Our life revolves entirely around our daughters."
Ewan McGregor Vanity Fair Italia Photo Shoot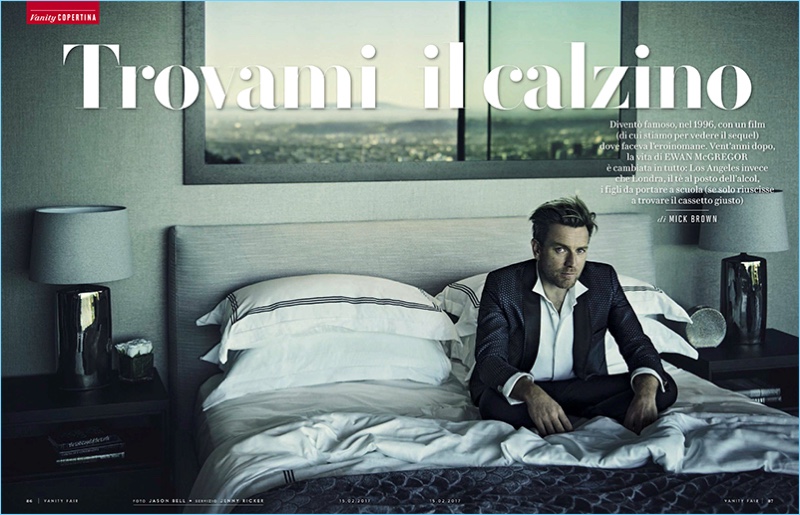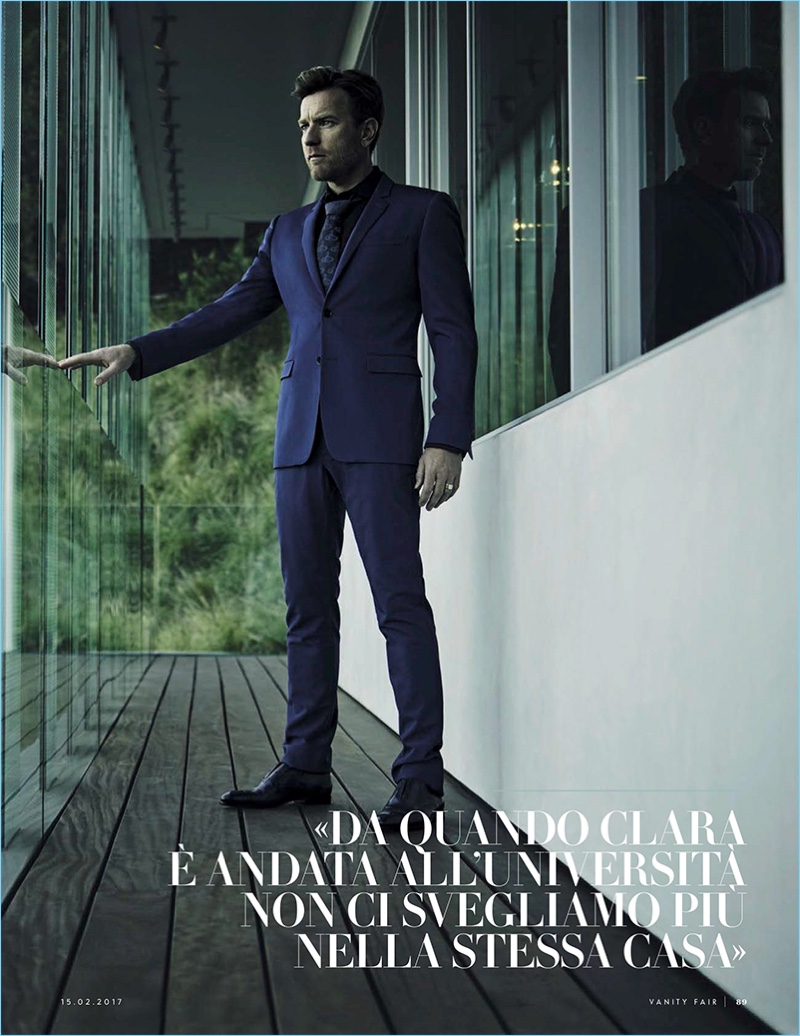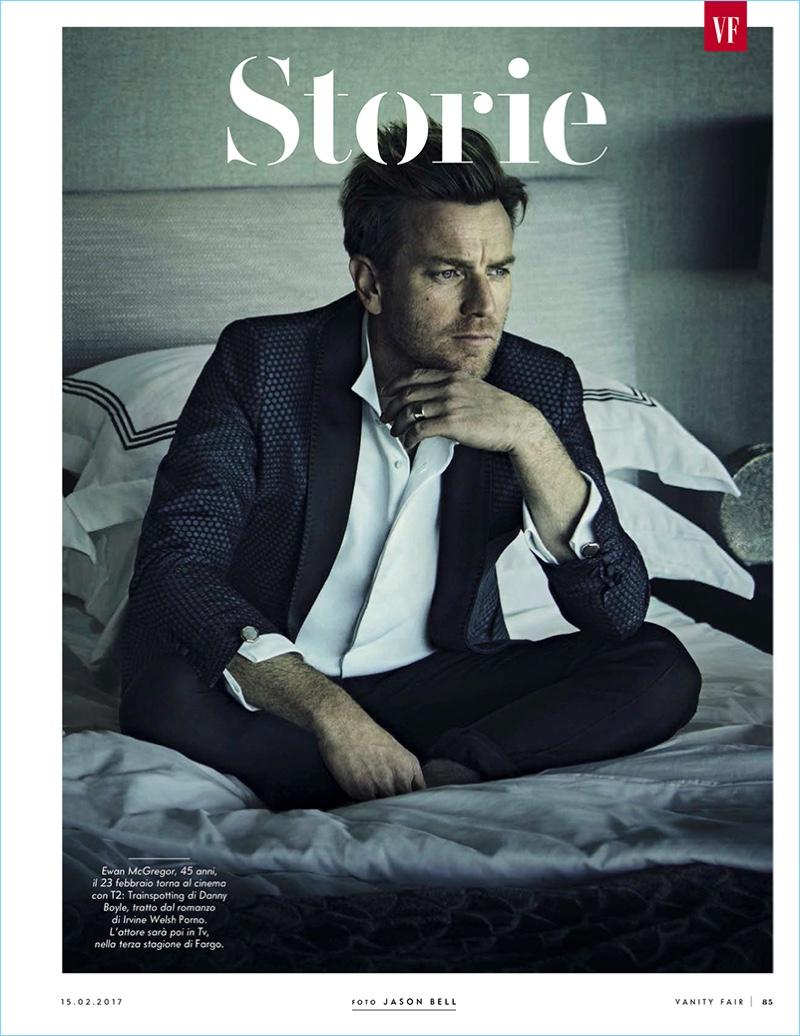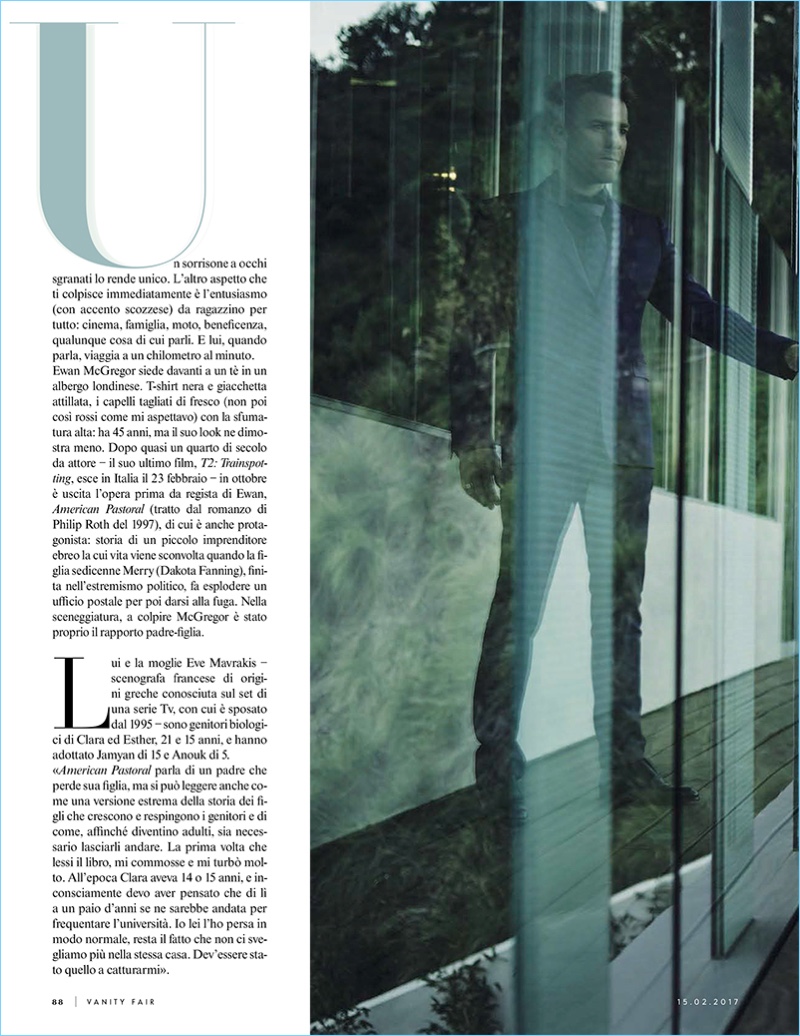 Enjoyed this update?