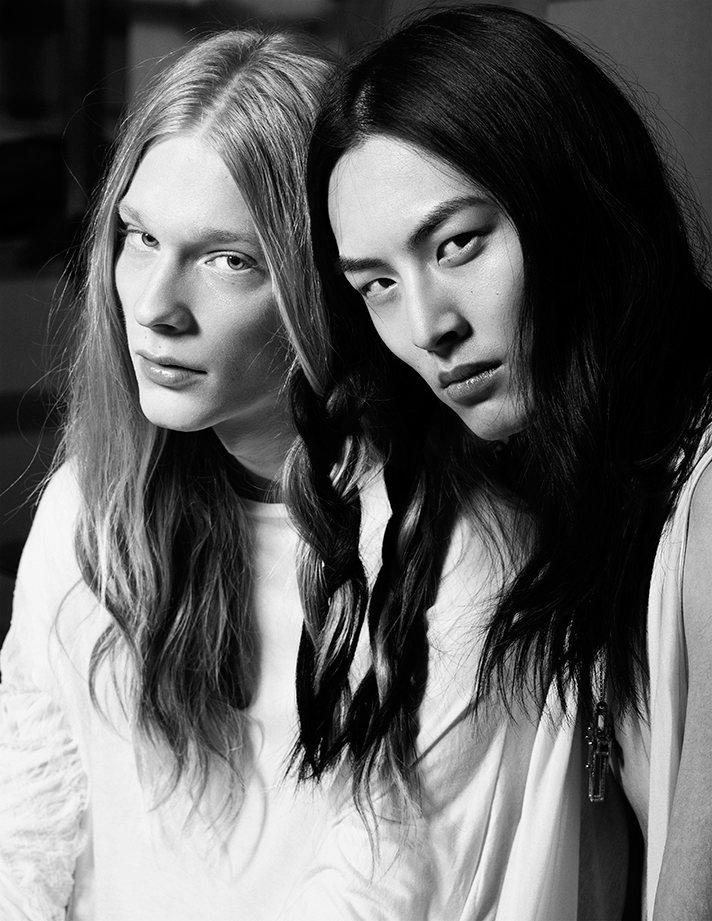 Wasted Youth–Angst and a lazy day indoors paves the way for a story with Major models Eugeniy Sauchanka and David Chiang for the sophomore print issue of the Fashionisto lensed by Richard Pier Petit. Taking a laid-back approach to fashion, easy tees and formidable separates come together for a youthful showing that includes garments from Y-3, Fifth Avenue Shoe Repair and other labels. / Styling by Carl Barnett. Hair by David Colvin. Makeup by Don Rokicki. Order the issue here. Ships Thursday.
Inside Edition–Breaking that glamorous fourth wall, the actual set day for Wasted Youth is one of the most memorable days creating this issue. After a car service that took us on an unfortunate hour and something ride out of our way, pouring rain and electrical sockets that just would not stay on, we regrouped and had a wonderful shoot, where in between laughter Eugeniy and David proved to be quite the stars.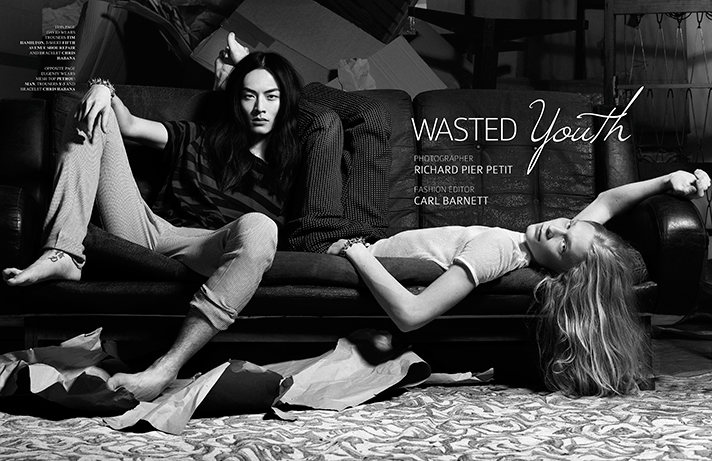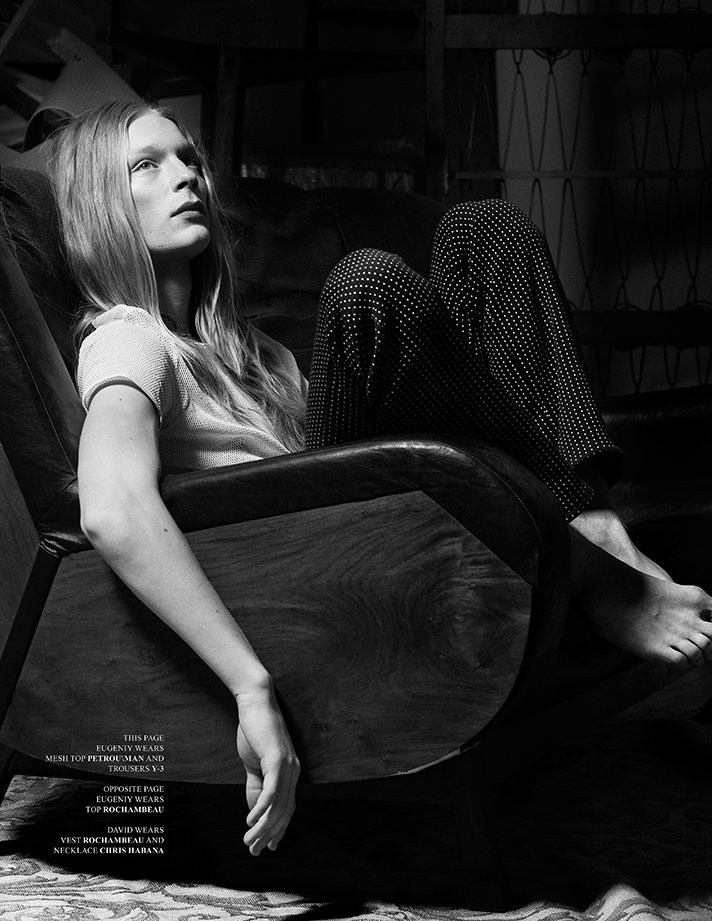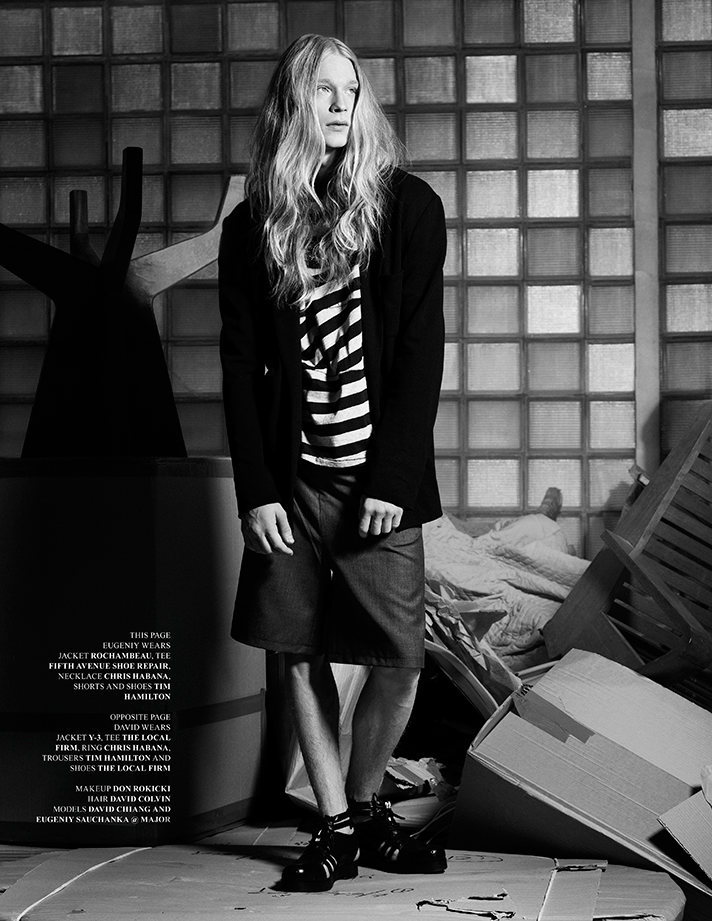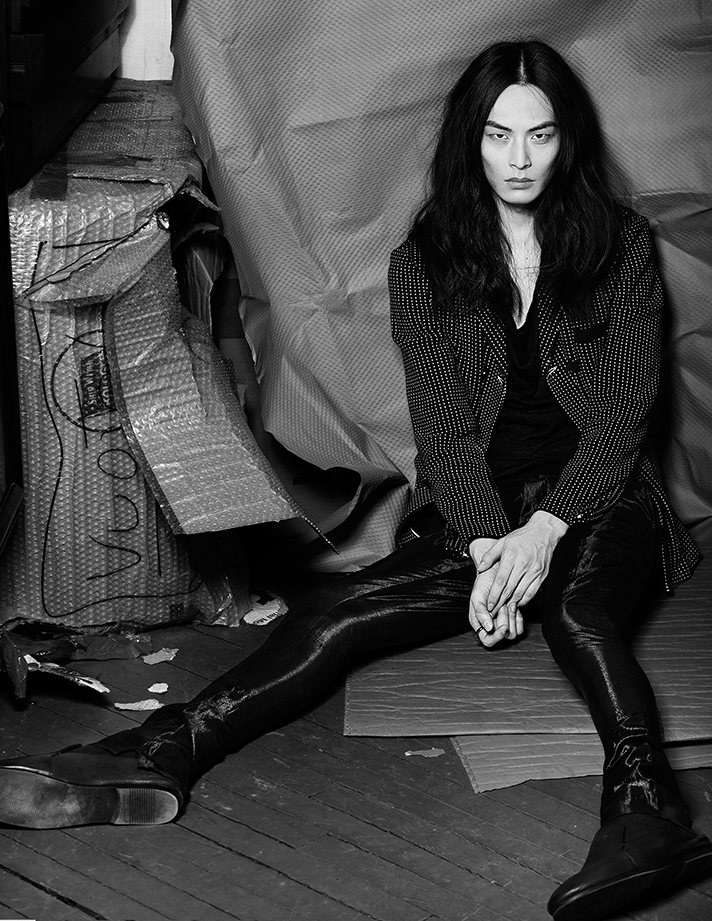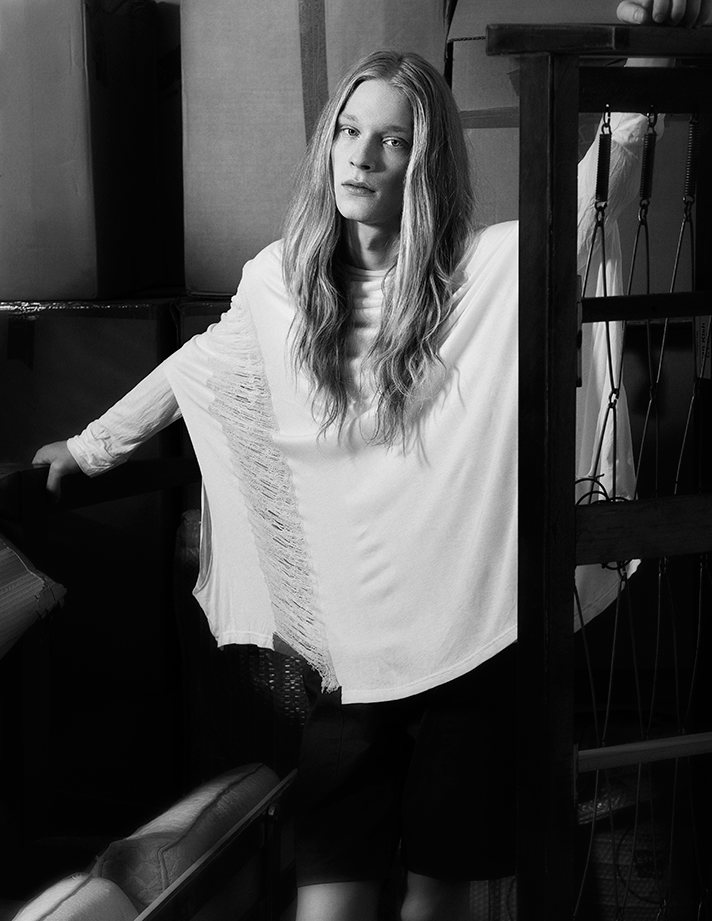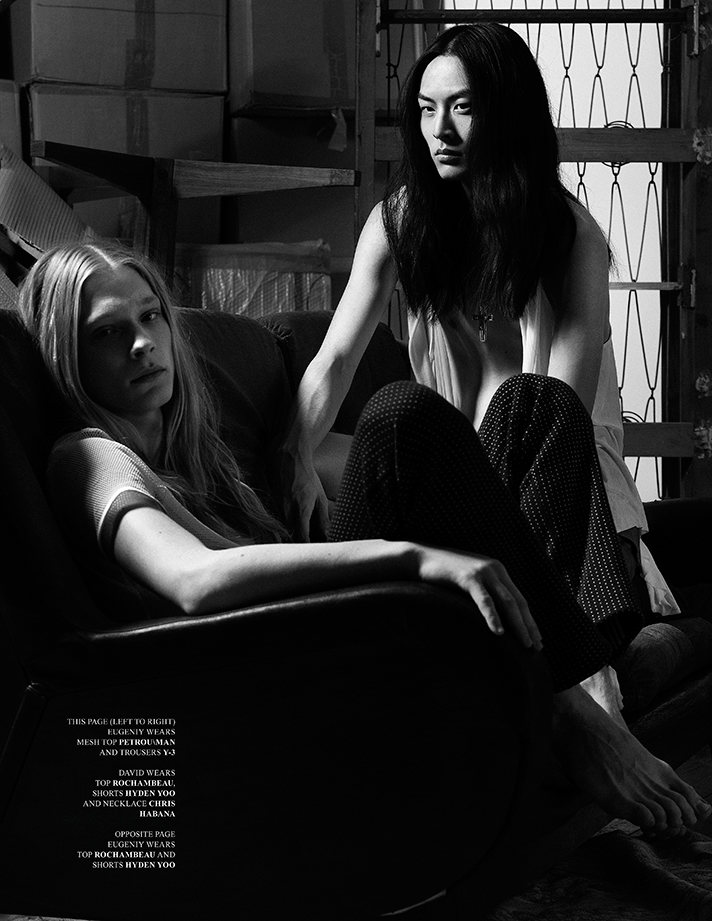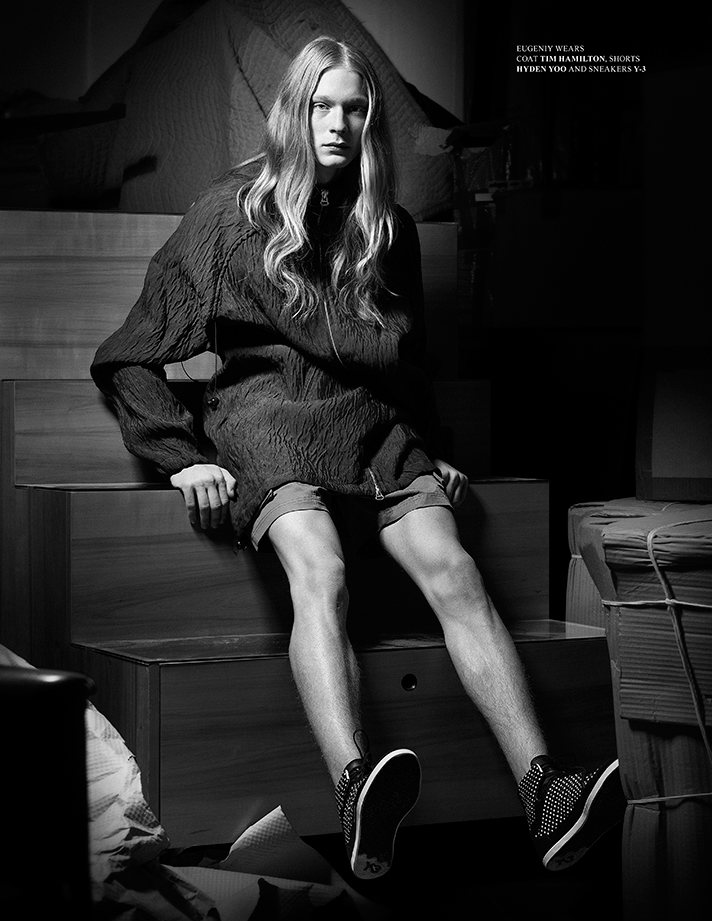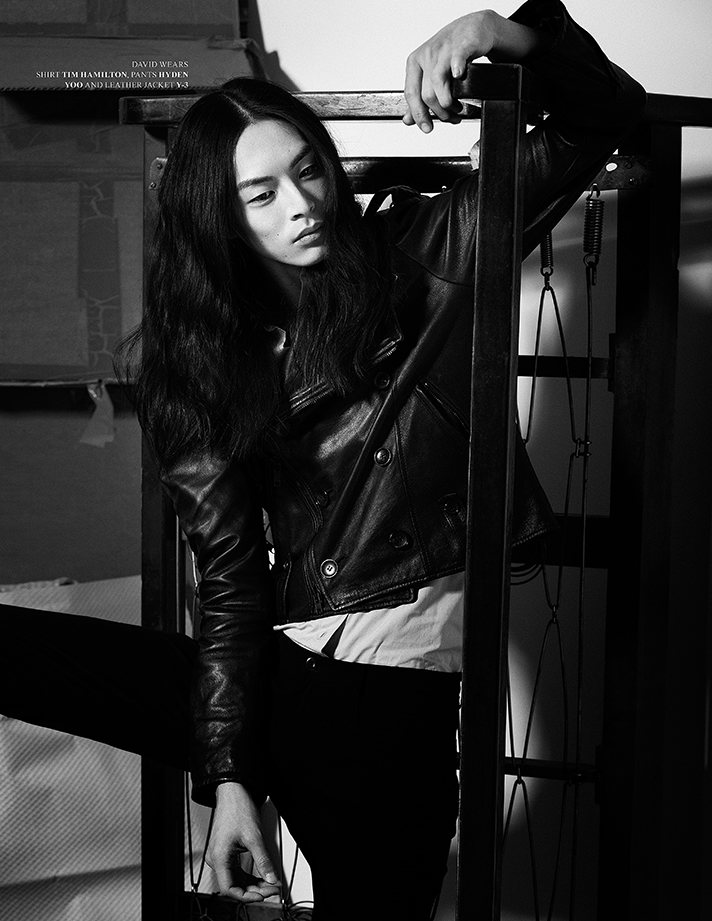 Enjoyed this update?