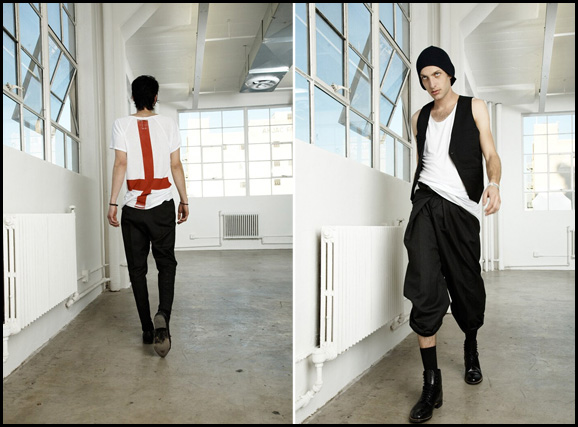 Endovanera caught my interest with their spring 2008 collection, but this collection cements the brand in my mind as a label to watch.  In one quick season, I feel that their entire look has matured.  The label has moved from sharp hit and miss cuts to less severe cuts that are edgy, yet still soft to the eye.  The silhouettes are particularly nice, whether viewing slim or relaxed.  The fall collection provides a lot of options to play with when it comes to pants.  It's a breath of fresh air to see the wider, more relaxed pants, but also nice to have as an option the trendy tapered pants that have become a staple.





Pictures provided by Cator Sparks
Enjoyed this update?