Taking to the international stage to debut his spring 2010 collection, it is rather fitting that Dries Van Noten's latest vision encompasses the convergence of East and West design motifs. Relaxed silhouettes matched with an eclectic mix of exotic prints made for an enchanting engagement. Ingeniously, a variety of color was used, while also demonstrating restraint–maintaining practicality for everyday use. Proving that the suit can be more than just moody or serious, its structure was broken down for a casual relaxed fit that was simply tied in at the waist. Pleated trousers were in full effect, but what really stole the show were the collection's baggier loose-slung trousers that provided a refreshing break from today's typical slim silhouette. Offering finished options, batiks dressed iridescent materials, while patterned oxfords held their own among low-key sandal backed sneakers. Ultimately, Dries Van Noten's carefree mixing of free flowing separates and ethnic patterns results in a collection that is young, fresh, intelligent and above all–sophisticated.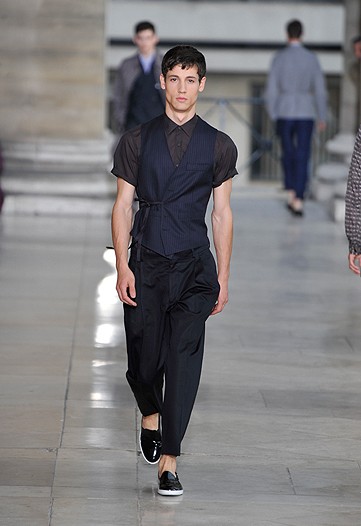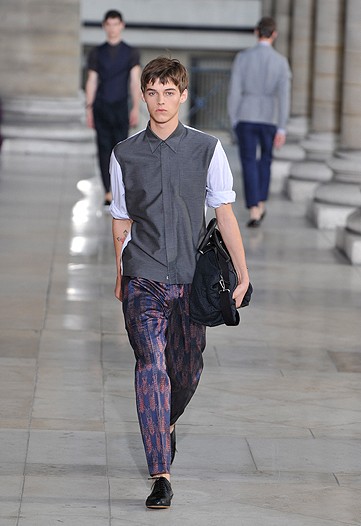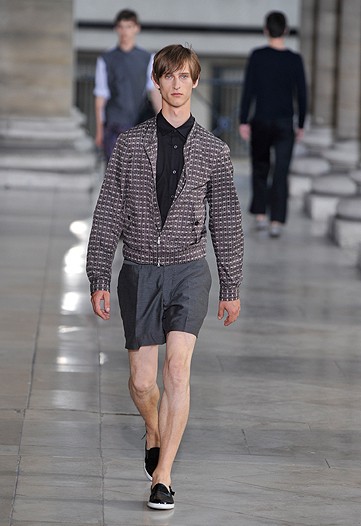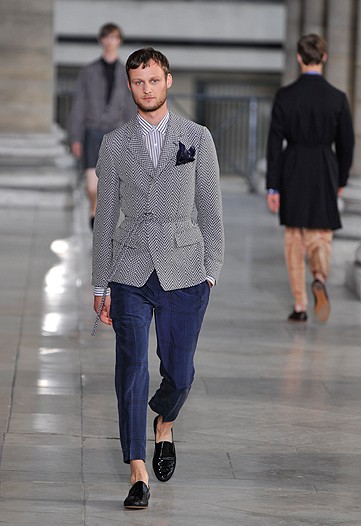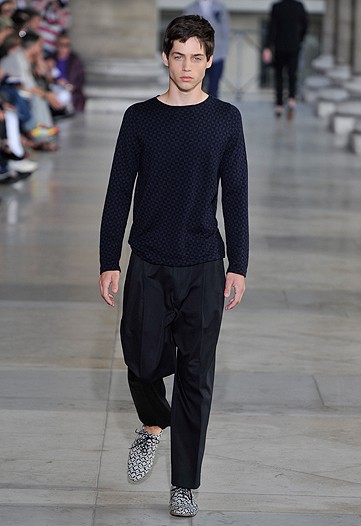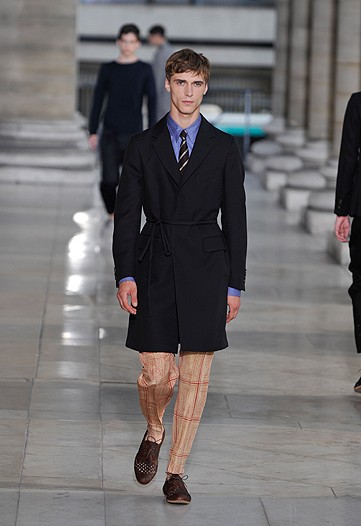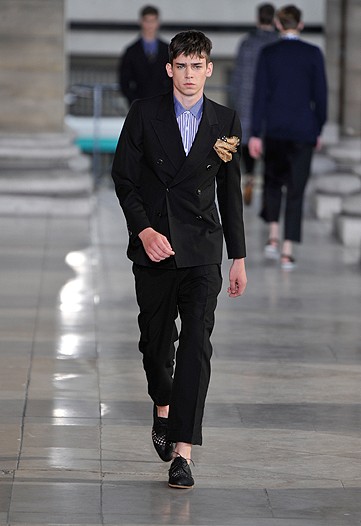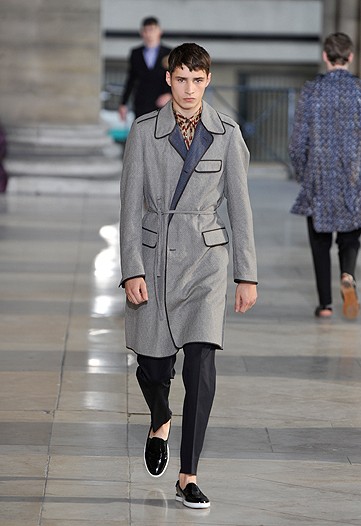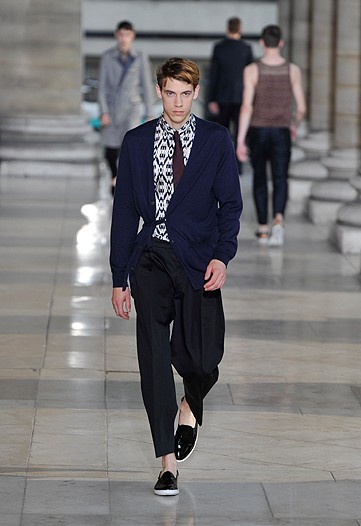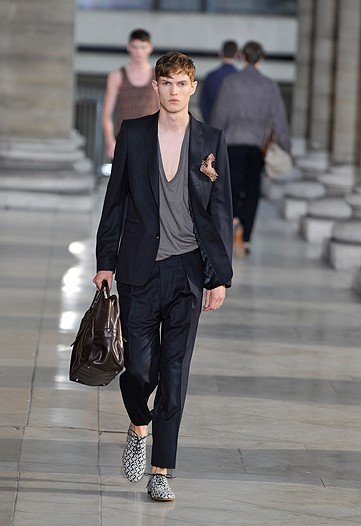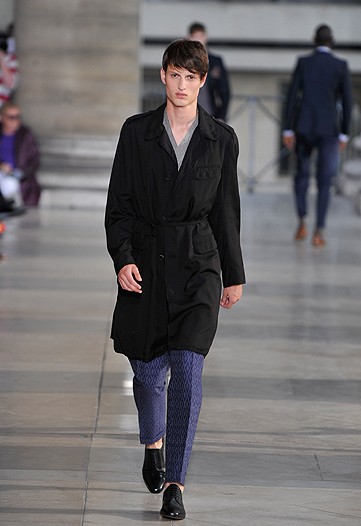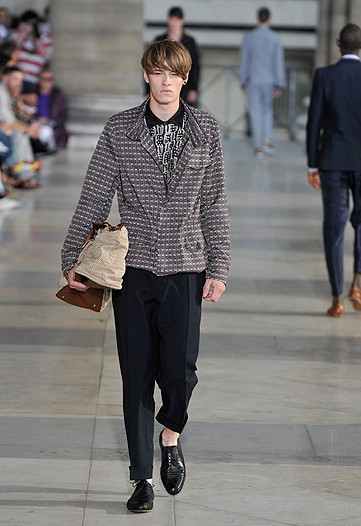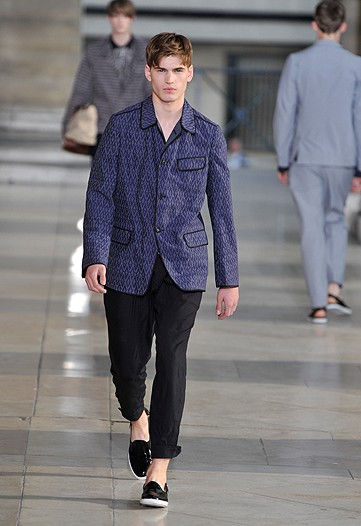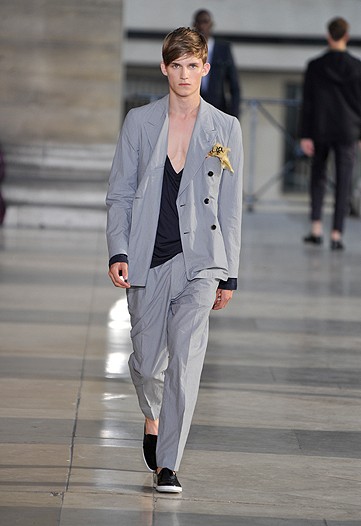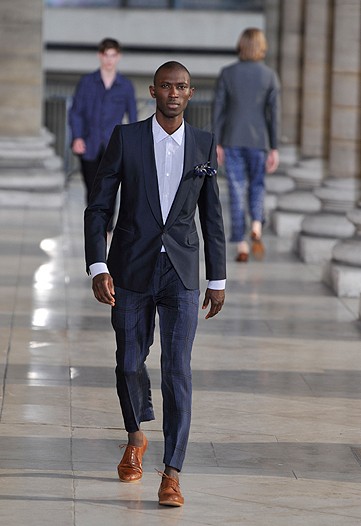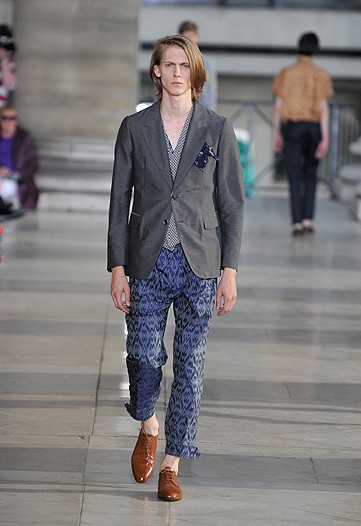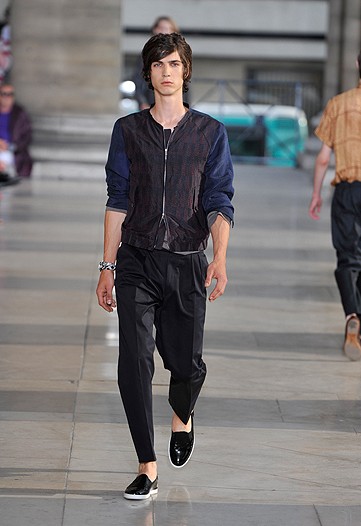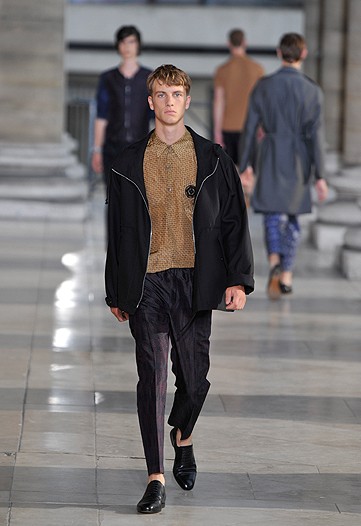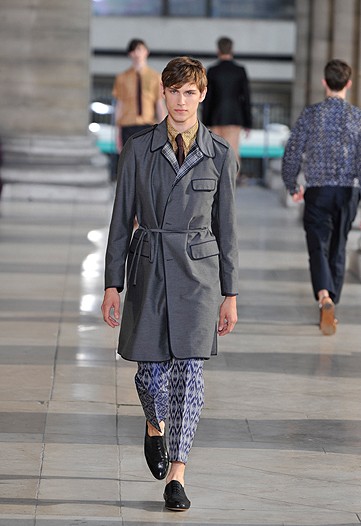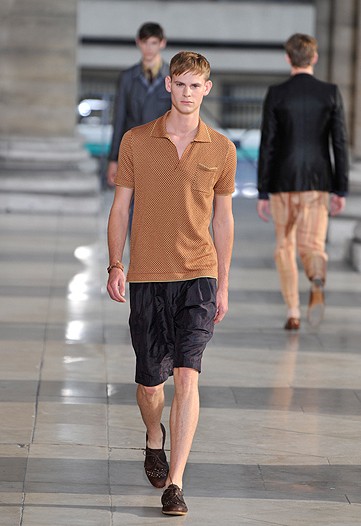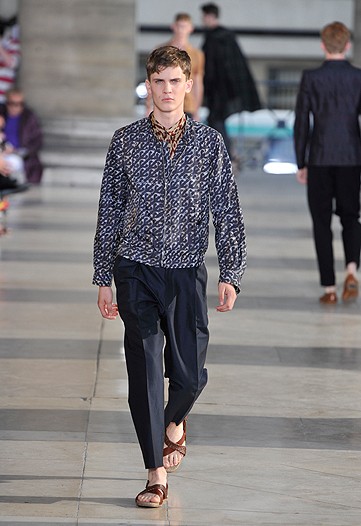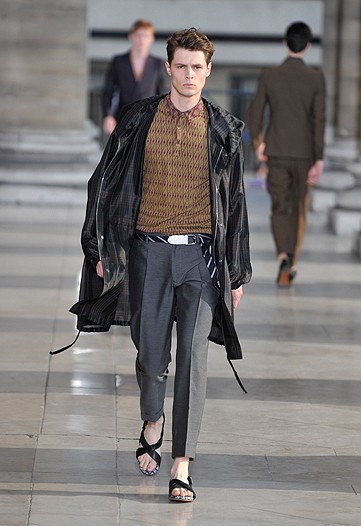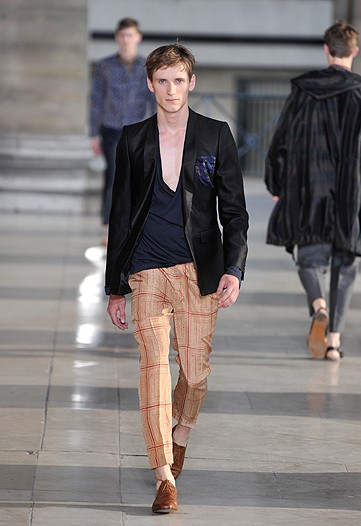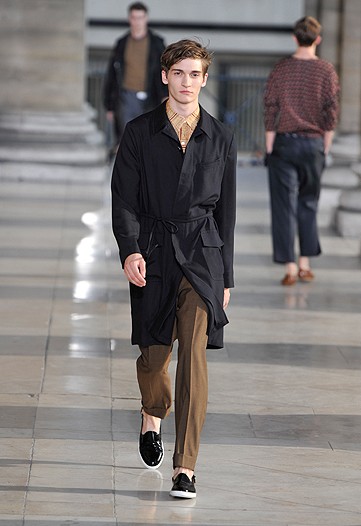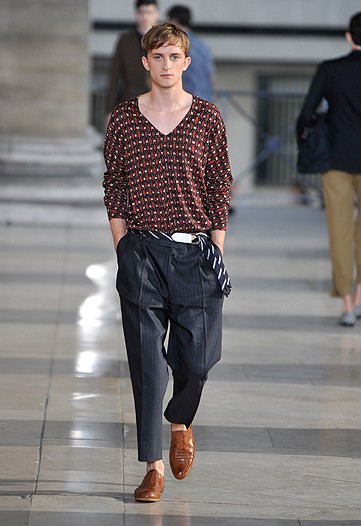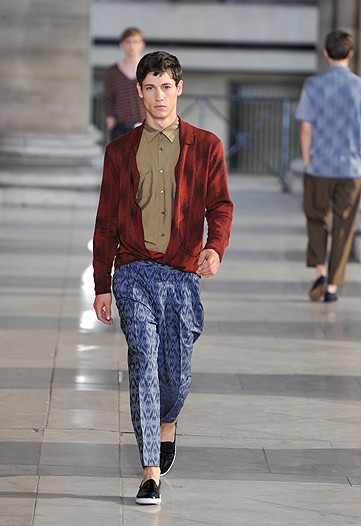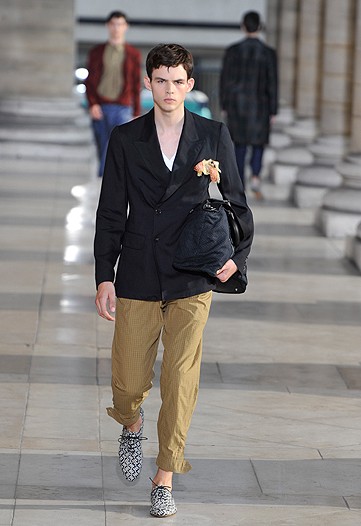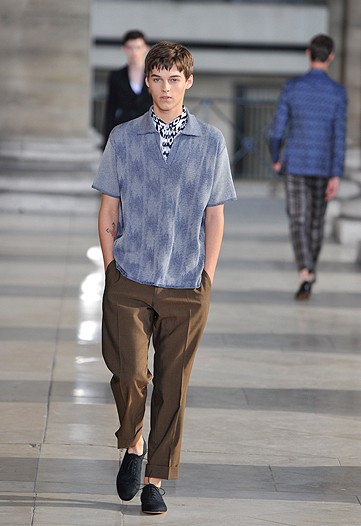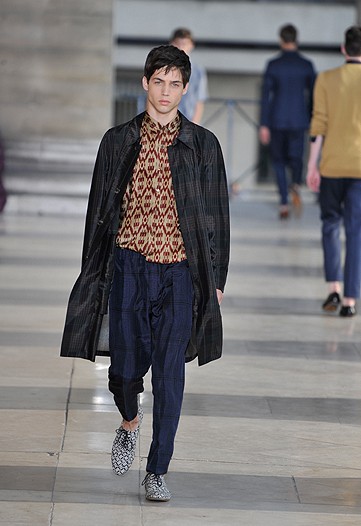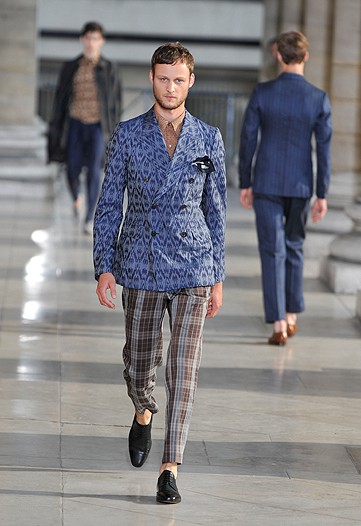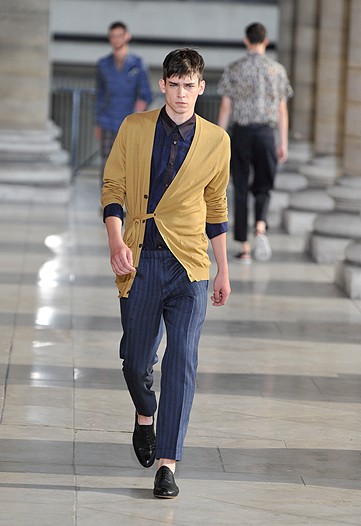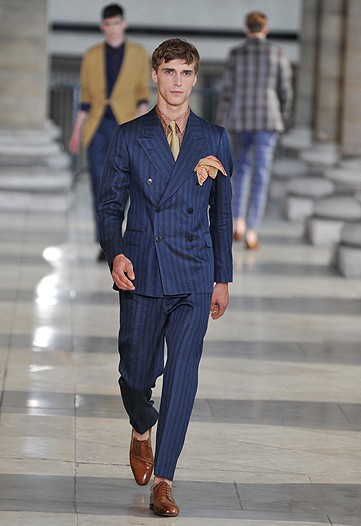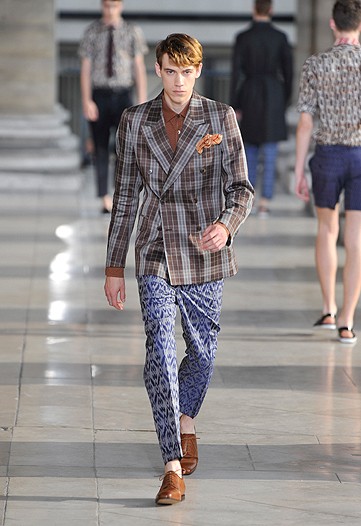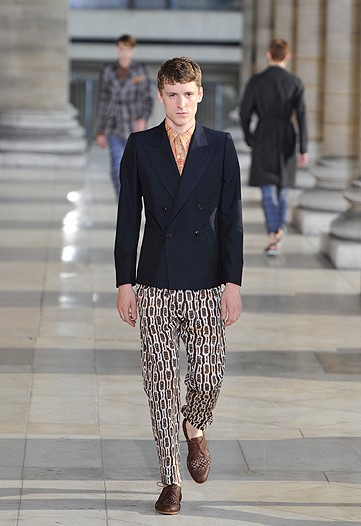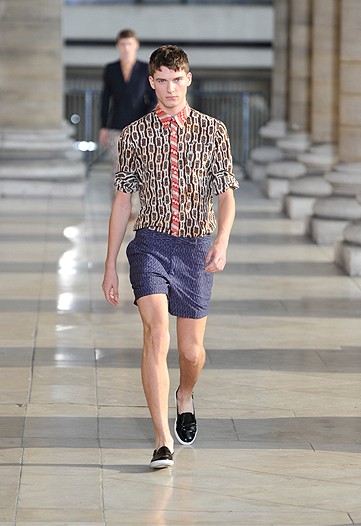 Pictures from Menstyle.it
Enjoyed this update?