Combat the Cold | Lacoste L!VE Presents Unconventional Iceland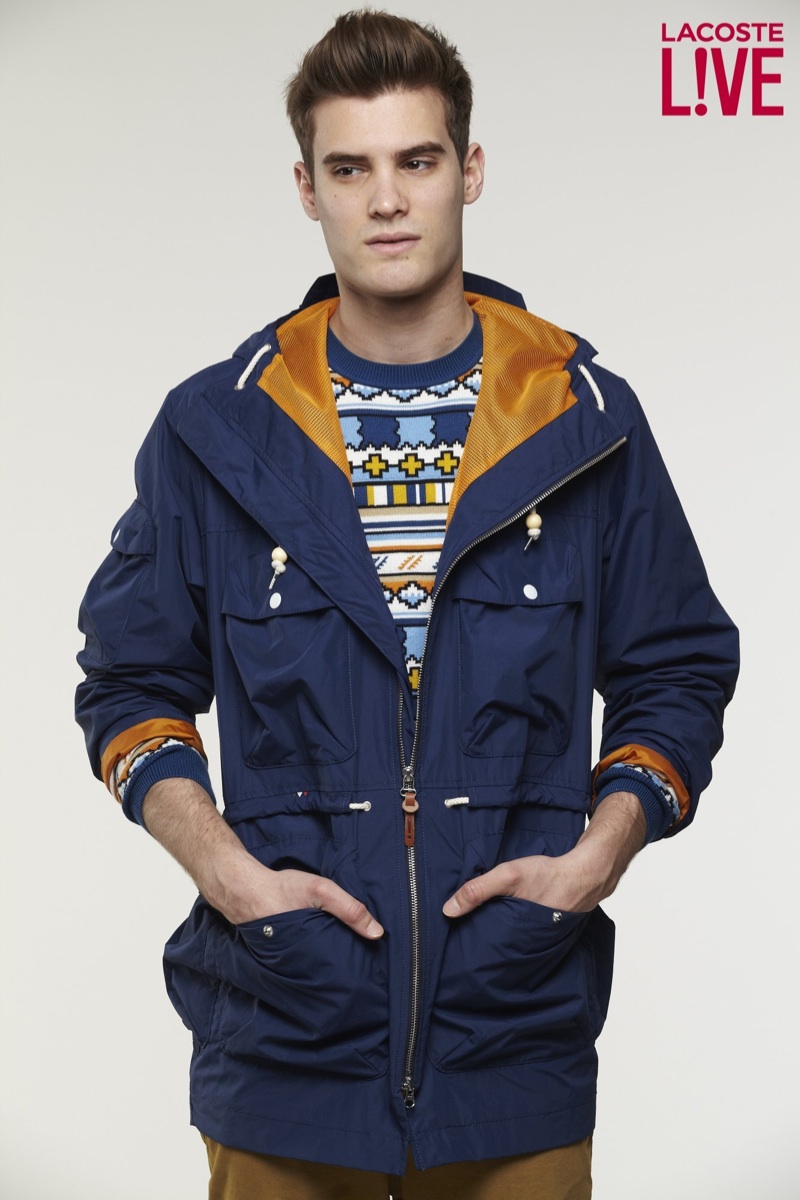 Lacoste L!VE Fall/Winter 2013–As previously detailed with a look at their current advertising campaign, Lacoste L!VE travels to Reykjavik, Iceland for the fall/winter 2013 season. Inspired by the region and their campaign stars, graphic designer and musician Gudmundur Ingi Ulfarson and model Hulda Vigdisardottir, Lacoste L!ve builds their latest collection around unconventional ideas. Transforming their classic stance on menswear, the French label adds contemporary details to their repertoire to combat the winter cold with the utmost style.
On the outerwear front, Lacoste L!ve delivers essentials such as the parka and bombers with technical fabrics and relaxed fits for a warm winter staple. Dressed in arctic themed colors and armed with details like quilting, the range's outerwear combines functionality and style. Keeping the energy of the collection young and highlighting Lacoste's signature approach to style, clean-cut separates maintain a classic appeal while being subtlety tweaked for the season at heart. Garments like the button-down enjoy a gradient update, adding a fun colorful punch to the ultimate standby. Complementing the gradient, tie-dye prints are brought together with charming Nordic motifs for pieces with endless character. Ultimately, the collection tackles everything from t-shirts and pants to outerwear with a fresh inventive spirit that takes Iceland and opens it up to the masses for discovery.