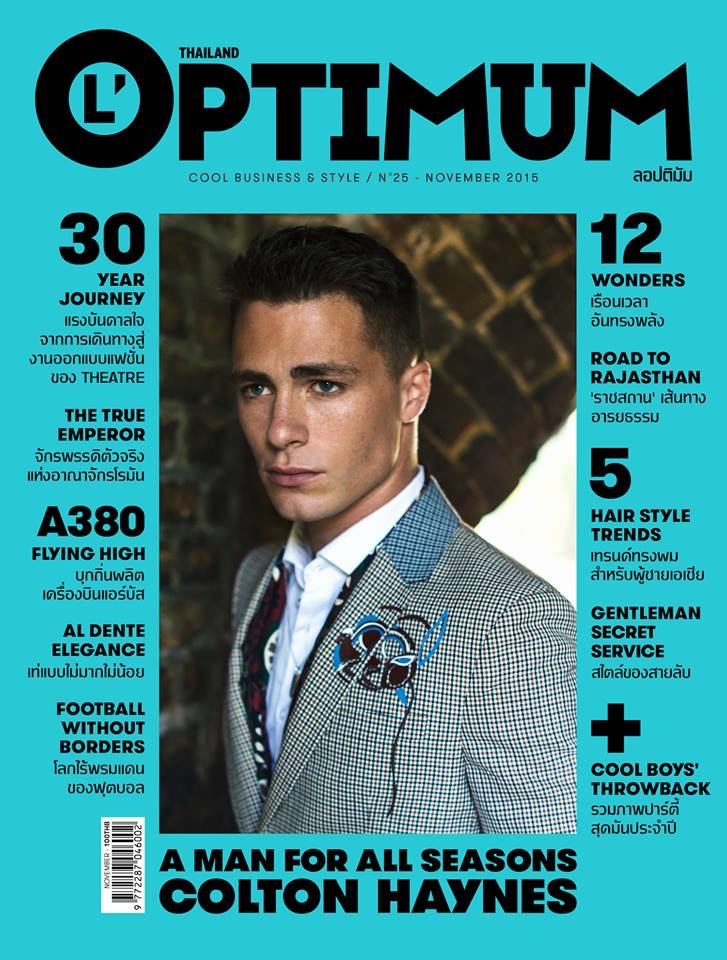 L'Optimum Thailand enlists actor Colton Haynes as its November 2015 cover star. Photographed by Oli Kearon with styling and art direction by Steven Doan (Wilhelmina One), Haynes dons designer fall fashions. Wearing sharp tailoring and smart sportswear, Haynes wardrobe includes choice pieces from brands such as Burberry Prorsum, Gucci, Valentino, Giorgio Armani and Canali.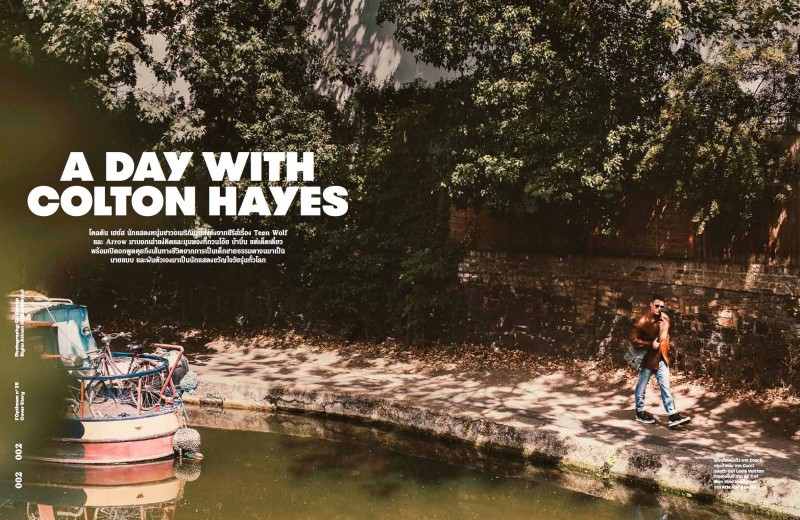 Asked about going from his simple upbringing in Kansas to the glitz of being a Hollywood star, Haynes shares, "I'd consider myself more of a Hollywood stat rather than a Hollywood star. In order to be a 'star', I think you need to have had the opportunity to show your range and really do good work."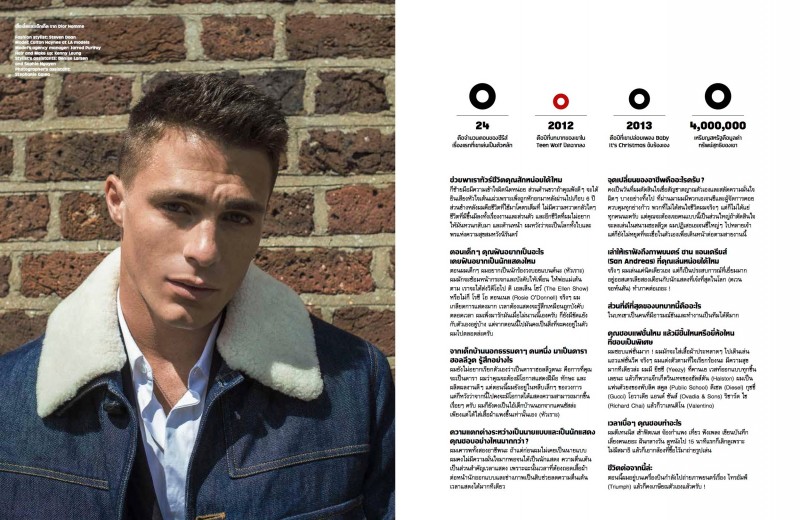 The 27 year-old actor explains, "I'm in the Hollywood 'pigeon hole' stage right now so hopefully in due time I can have more opportunities to prove myself. I am still the same lil kid from Kansas, I just wear better clothes now haha."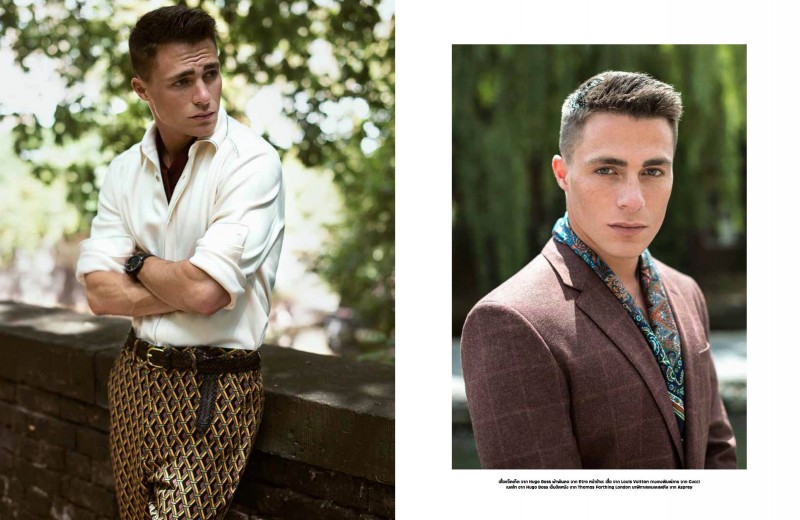 Discussing the turning point in his career as an actor, Haynes describes it as "The day I decided to trust my own instincts and not mask my sometimes big personality. I've had a bunch of agents and managers over the years who controlled my every move and didn't necessarily care about me as a person."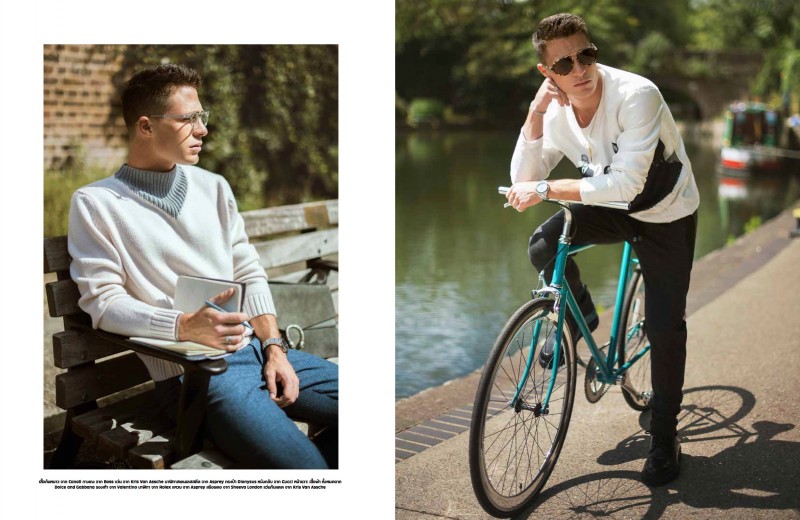 Haynes adds, "Not all have been bad (THANK GOD) but that's usually what you get when you decide to play the Hollywood game. I've been dropped by the biggest modeling and acting agencies in the world and that still hasn't stopped me from believing in myself and making a career out of it."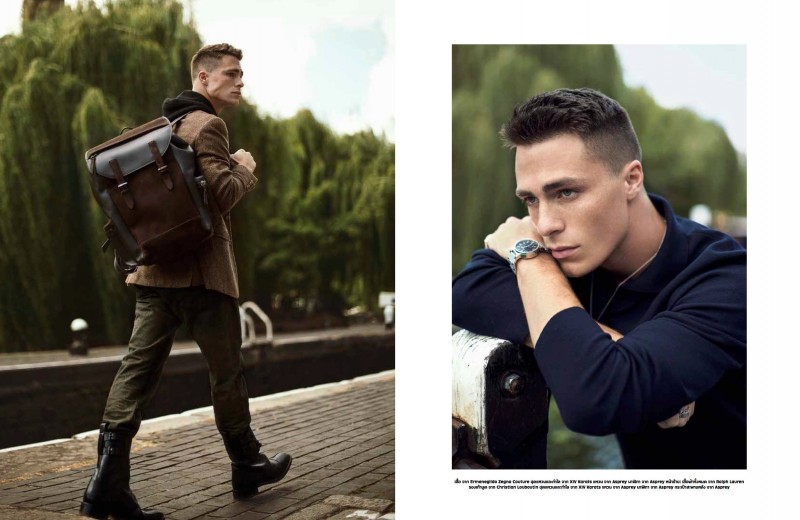 Changing gears and explaining where he's at in his life at the moment, Haynes reveals, "Well over here on the right we have a bit of jaded delusion, on the left if you listen really closely you can hear the sound of a beating heart that was recently crushed after 6 yrs…behind me you can find a life that I've lived without limits, without fear."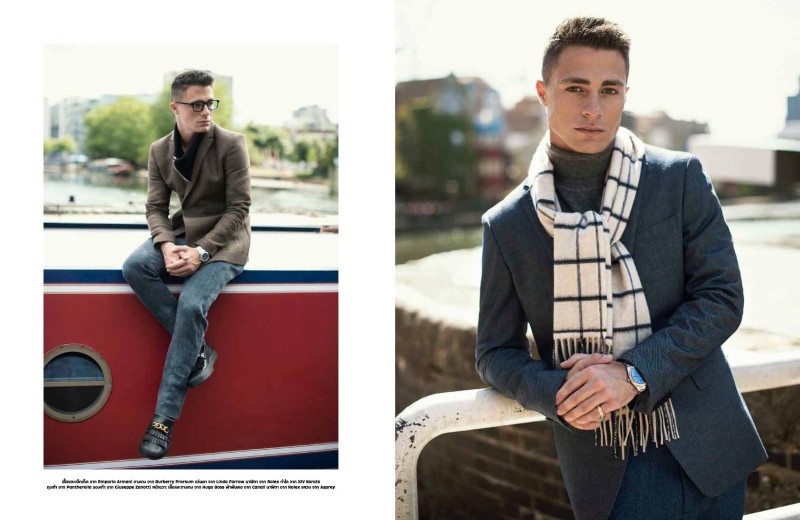 Haynes continues, "One that has had its professional and personal ups and downs but one that I wouldn't take back for the world…and in front of me is hopefully complete world domination and the gift of eternal happiness."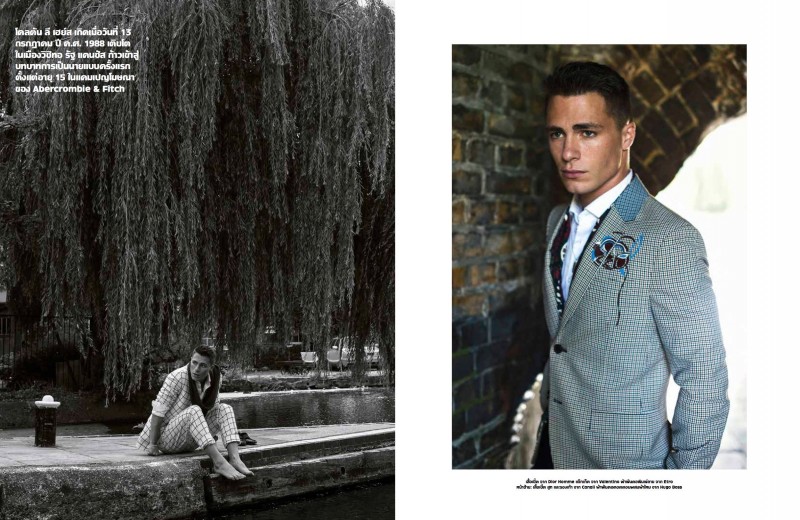 A regular attendee of fashion shows and known for hitting the red carpet in flashy numbers, Haynes is asked about his interest in fashion. Haynes confesses, "I'm always sneaking around fashion week wearing crazy things ha. I dress how my heart feels on the inside and that makes me happy."
Revealing what's in his wardrobe, he says, "I am a very proud owner of every single Yeezy piece [Kayne West's Adidas collaboration] and I have a bunch of great vintage Halston jackets. I'm a huge fan of Public School, Diesel, Gucci, Ovadia & Sons, Richard Chai and Valentino."
Grooming: Kenny Leung (Carol Hayes Management) using Aveda
Stylist Assistance: Denise Larsen and Sophie Nguyen
Photographer Assistance: Stephanie Galea
Enjoyed this update?