Prada Photo Archives
Miuccia Prada's inherence of the company in 1978 from her grandfather marked the beginning of the making of a luxury powerhouse. Her first design, nylon bags, was initially disregarded but later reached commercial success and has now become a signature of Prada's. The first women's ready-to-wear collection made its debut in 1989 and its opulence instantaneously caught the attention of the fashion world. Prada's success reached new heights in the 90′s and a sister line, Miu Miu, was launched along with a men's ready-to-wear collection. Menswear is celebrated for its classic tailoring, bold prints and geometric cutting. Today, the Prada collections are known for its quirk and its contradictory and juxtaposing themes. Miuccia is often regarded as one of fashion's most talented designers for her revolutionary designs, offbeat color ways and unconventional use of fabrics at Prada.
Leto in Prada–It looks like it's hard to get in between Jared Leto and his new favorite shirt.
Garfield + DeHaan–Attending the Rome premiere of The Amazing Spider-Man 2, actors Andrew Garfield and Dane DeHaan kept up the style momentum.
Prada Fascination–Italian fashion house Prada earns itself another editorial feature with a spread in Brutus magazine. Model Luis Borges is photographed...
DeHaan in Prada–The star of Prada's spring/summer 2014 advertising campaign, it's no surprise to see that actor Dane DeHaan wore looks from the Italian label.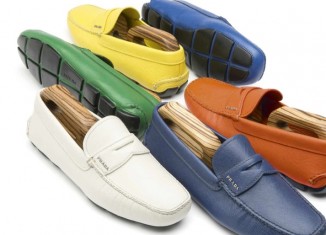 Prada Driving Shoes–When it comes to men's shoes, Prada knows a thing or two about classic designer styles as seen in...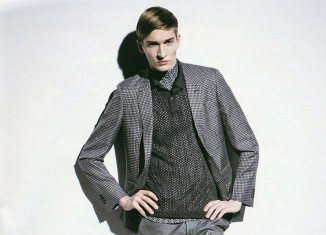 March 28, 2010–Photographed for Japanese magazine Engine, model Matvey Lykov appeared in a spread featuring the standout spring/summer 2010 collection of...