Givenchy Photo Archives
Founded by Hubert de Givenchy in 1952, the house of Givenchy was known for its simple lady-like style. A young Audrey Hepburn became the muse of the French label, spanning a relationship that lasted over forty years. After the retirement of Hubert in 1995, the house was succeeded by John Galliano. But less than two years later, Galliano took reign at Christian Dior, prompting the hiring of Alexander McQueen, who was later succeeded by Julien MacDonald in 2001. Givenchy resurfaced to prominence in 2005 with a much darker undertone with the appointment of a relatively unknown Riccardo Tisci. Tisci's fetishistic demeanor and his fascination with goth struck a high note, attracting new attention and revitalized the Givenchy label. Givenchy menswear was also given new life in 2005 under the helm of Ozwald Boateng. The task ultimately fell upon Riccardo Tisci in 2009, who translated and infused his sleeker and darker themes from his women's collection over to men's.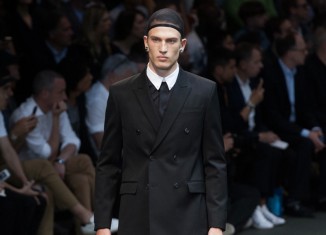 Givenchy Spring/Summer 2015–Going against the tide of relaxed spring fashions, creative director Riccardo Tisci returned to the sharp structure of his...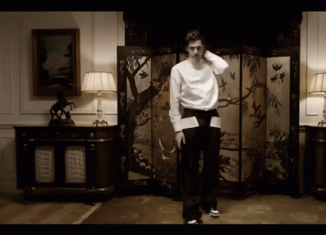 Givenchy Fall/Winter 2014 Campaign Video–French fashion house Givenchy releases its fall/winter 2014 campaign video. Accompanying the ad shot by Mert &...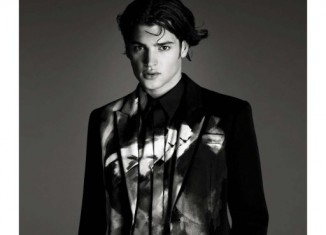 Givenchy Fall/Winter 2014 Campaign–The son of Stephanie Seymour, Peter Brant Jr. continues to be a Givenchy favorite as he stars in...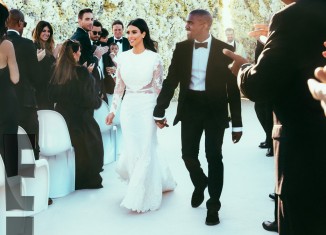 Kimye Wedding–For their big day, Kanye West and Kim Kardashian called on personal friend Riccardo Tisci to make sure their wedding style went off without a hitch.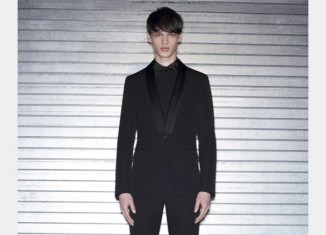 Givenchy Tuxedo Collection–Givenchy creative director Riccardo Tisci has created a luxe new capsule collection for the Parisian fashion house. Addressing the...
2014 Met Gala Men's Style Roundup–With the help of our favorite luxury labels, the men of Hollywood brought their A game to the 2014 Met Gala in New York City.