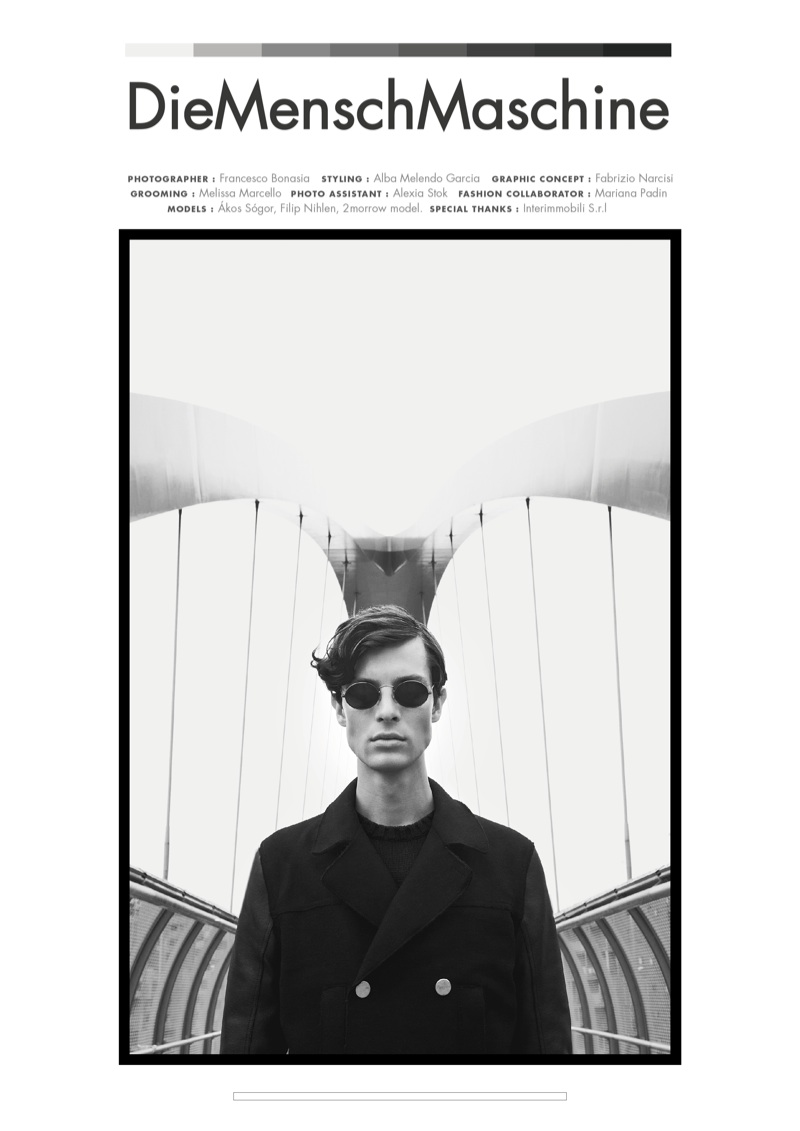 Die Mensch Maschine–Photographer Francesco Bonasia and stylist Alba Melendo Garcia come together for a stunning new editorial featuring 2Morrow models Akos Sogor and Filip Nihlen. Taking a strong graphic look at the fall/winter 2013 season, Akos and Filip are captured in black & white wearing garments from a great selection of labels, ranging from Gucci and Salvatore Ferragamo to Giorgio Armani. / Graphic concept by Fabrizio Narcisi. Grooming by Melissa Marcello. Photo assistance by Alexia Stok. Fashion collaboration by Mariana Padin. Special thanks to Interimmobili S.r.l.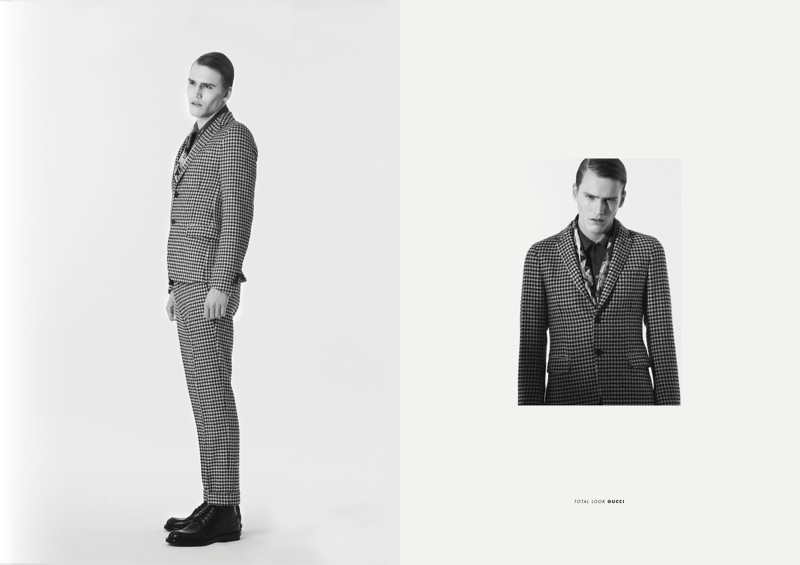 Filip wears all clothes Gucci.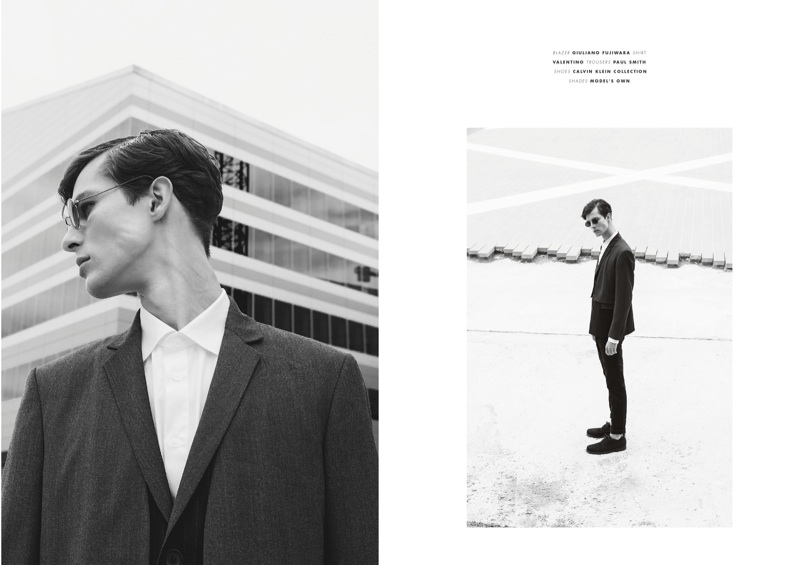 Akos wears blazer
Giuliano Fujiwara
, shirt
Valentino
, trousers
Paul Smith
, shoes
Calvin Klein Collection
and sunglasses
model's own
.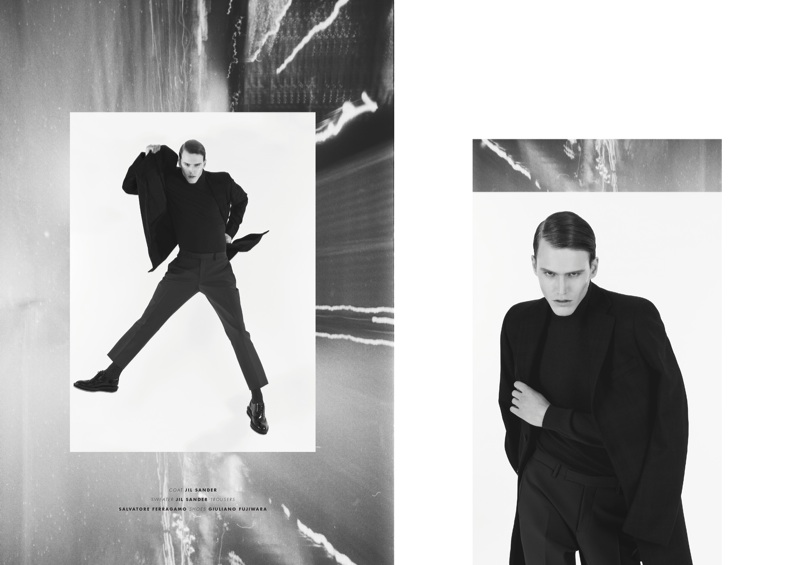 Filip wears trousers Salvatore Ferragamo, shoes Giuliano Fujiwara, sweater and coat Jil Sander.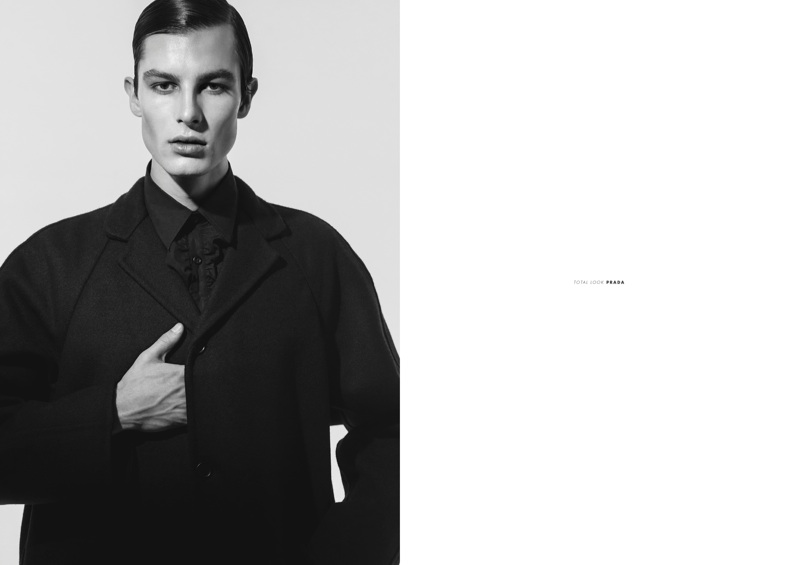 Akos wears all clothes Prada.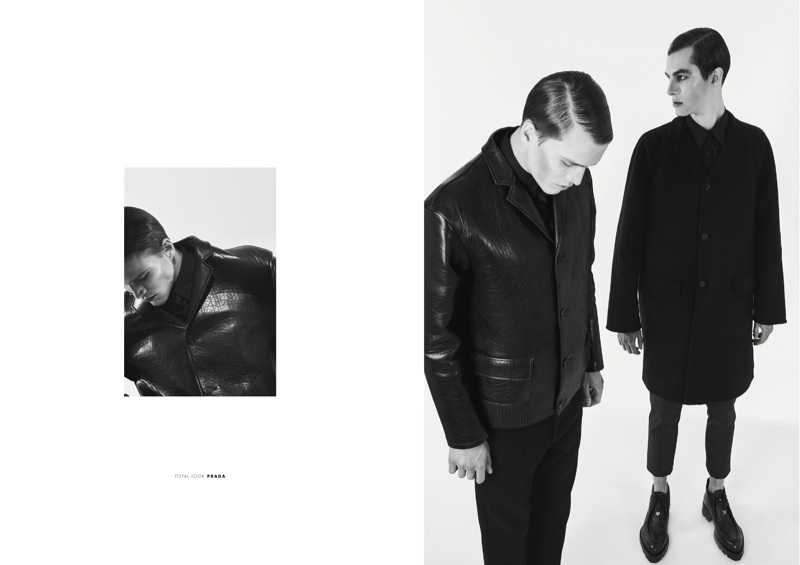 Akos and Filip wear all clothes Prada.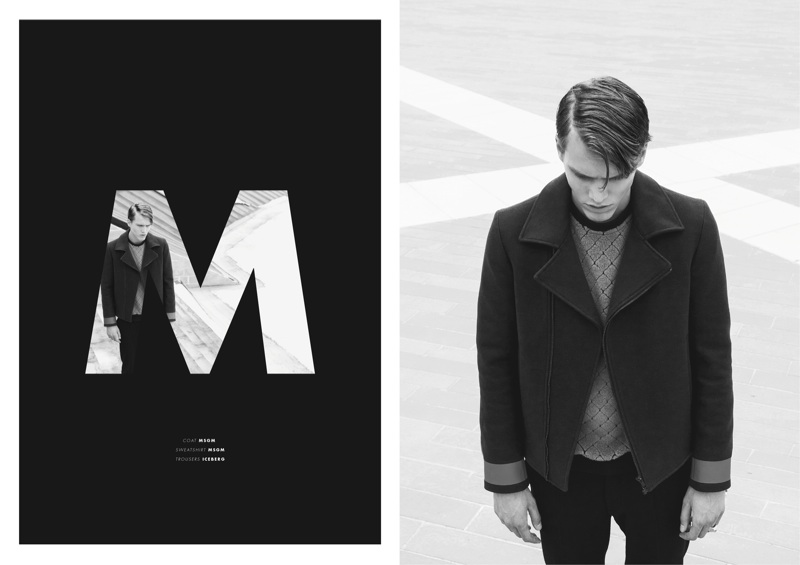 Filip wears trousers Iceberg, sweatshirt and coat MSGM.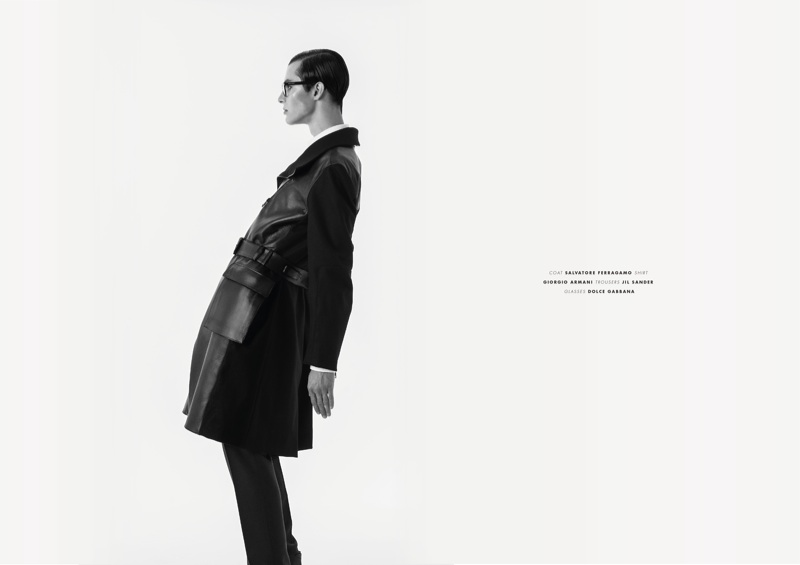 Akos wears coat Salvatore Ferragamo, shirt Giorgio Armani, trousers Jil Sander and glasses Dolce & Gabbana.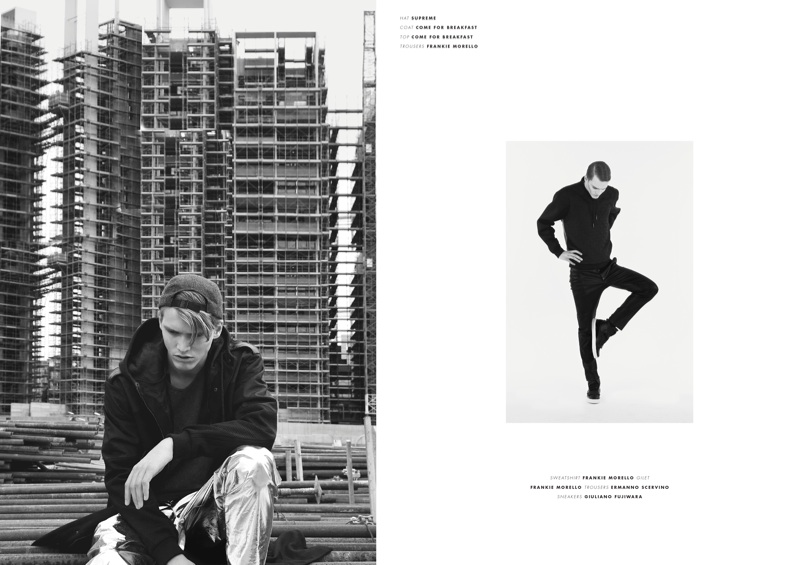 Left Filip wears hat Supreme, trousers Frankie Morello, top and coat COMEFORBREAKFAST. Right Filip wears trousers Ermanno Scervino, sneakers Giuliano Fujiwara, gilet and sweatshirt Frankie Morello.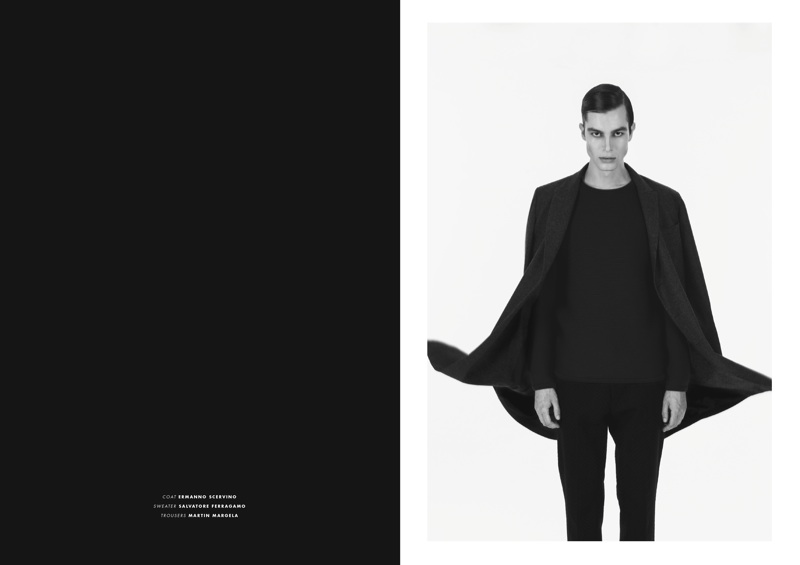 Akos wears coat Ermanno Scervino, sweater Salvatore Ferragamo and trousers Maison Martin Margiela.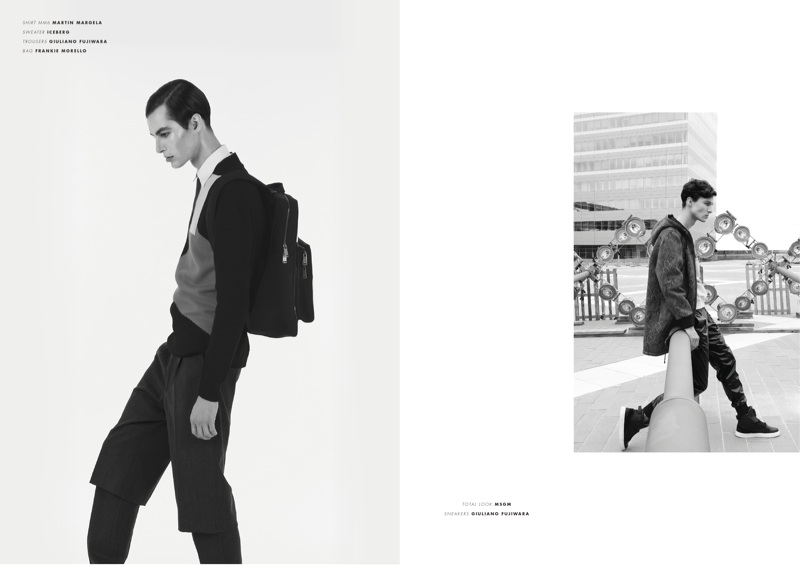 Left Akos wears shirt MM6 by Maison Martin Margiela, sweater Iceberg, trousers Giuliano Fujiwara and bag Frankie Morello. Right Akos wears all clothes MSGM and sneakers Giuliano Fujiwara.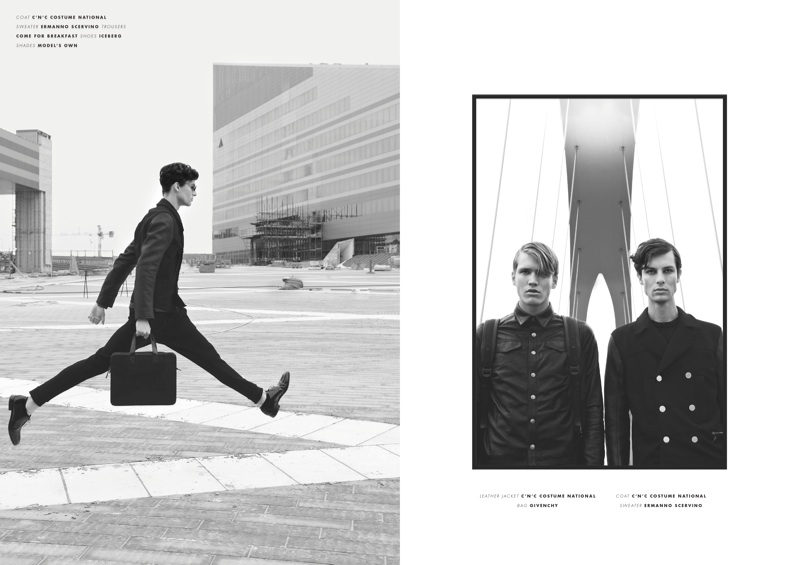 Left Akos wears coat C'N'C' Costume National, sweater Ermanno Scervino, trousers COMEFORBREAKFAST, shoes Iceberg and sunglasses model's own. Right Filip wears leather jacket C'N'C' Costume National and bag Givenchy by Riccardo Tisci. Akos wears coat C'N'C' Costume National and sweater Ermanno Scervino.