Adam Senn, Will Chalker, Sam Webb & Others Pose for Dolce & Gabbana Fall/Winter 2013 Lookbook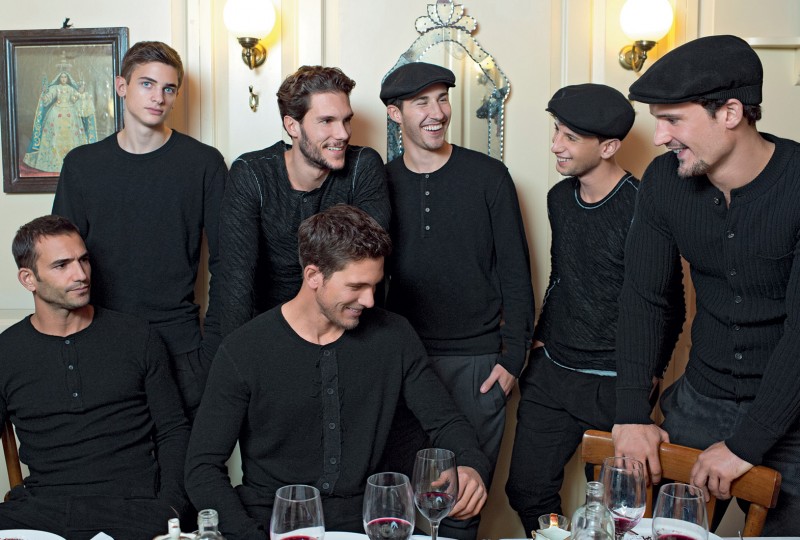 Fashion Identity–Faithful to the habit of releasing its new look book after the debut of its latest collection during Milan Fashion Week, Italian luxury label Dolce & Gabbana delights our eyes with the images included in its fall/winter 2013 look book, shot in a relaxed and almost domestic atmosphere. Casting stellar names as usual, including some regular faces for the brand, like Enrique Palacios, Adam Senn, Sam Webb, Elbio Bonsaglio and Will Chalker, joined by Zhao Lei, Jae Yoo, Fei Wang, Philip Huang and other newcomers, Dolce & Gabbana provides a winter collection which is the quintessence of Italian tailoring tradition.
If the theme of the fall/winter 2013 runway show was "Devotion", the collection displayed on the pages of the look book is in a certain way a sartorial rendition of this subject, as we can see by the great selection of impeccable suits, made of perfect proportions, great cuts and luxury details. The Italian brand's winter offering isn't only about glamorous eveningwear or business-oriented dressing; it also includes a series of luxurious casual styles, worn by the models with a cheerful attitude in the streets of Milan. From aviator inspired leather jackets, corduroy trousers, luxury knits and quilted leather numbers, Dolce & Gabbana offers a fashionable and updated version of casual style. Luxury accessories, like capacious bags and distressed leather shoes, add a stronger personality to the whole styling, while traditional Sicilian caps reinforce the brand's Sicilian roots.