Adam L by Jesse Laitinen for Fashionisto Exclusive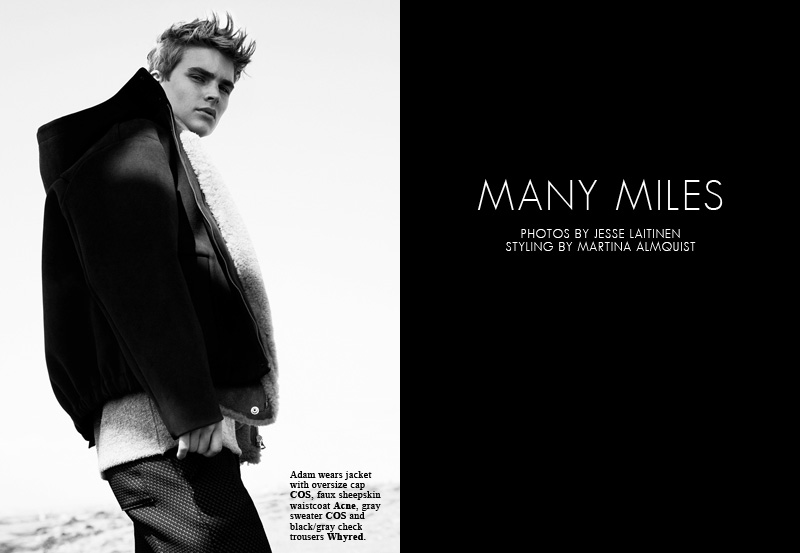 Many Miles–Elite Stockholm up and comer Adam L. connects with photographer Jesse Laitinen (Mink Mgmt) for a stark black & white story styled by Martina Almquist. Taking advantage of great textiles, shapes and finishes, Adam heads outdoors for a chic fashion showing that spotlights pieces from Acne, Hope and more. / Grooming by Alina Juun (Mikas Looks).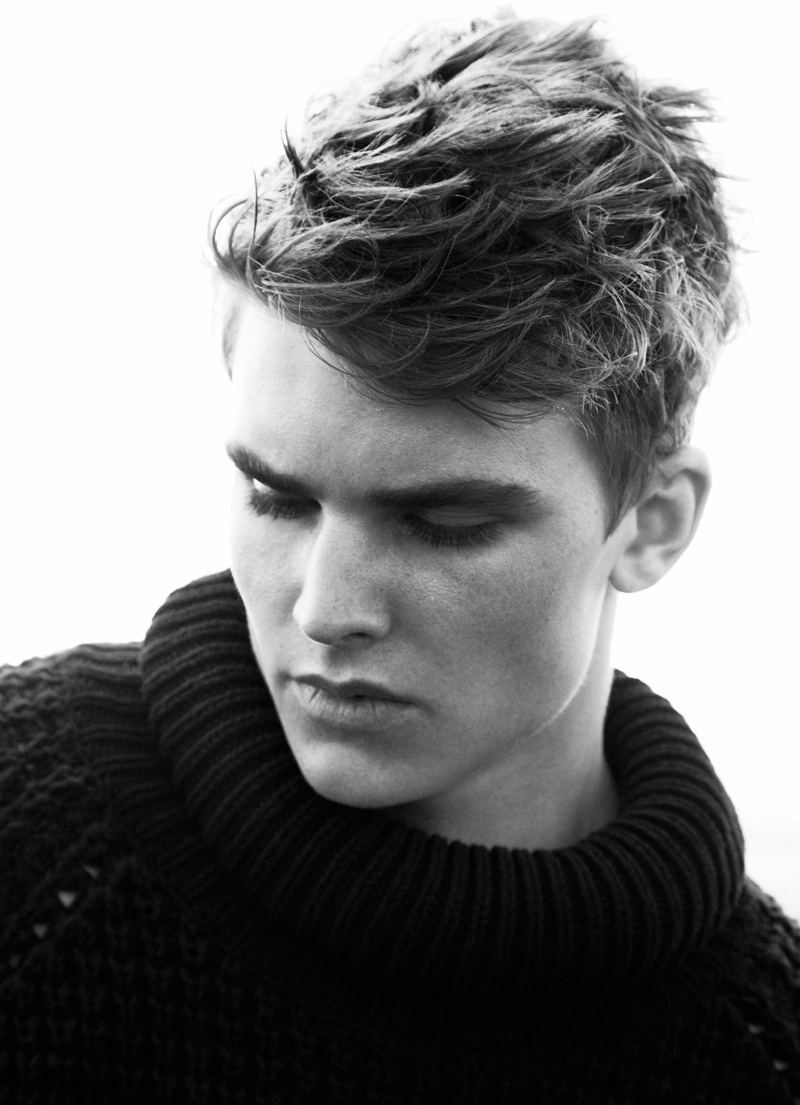 Adam wears black knit Hope.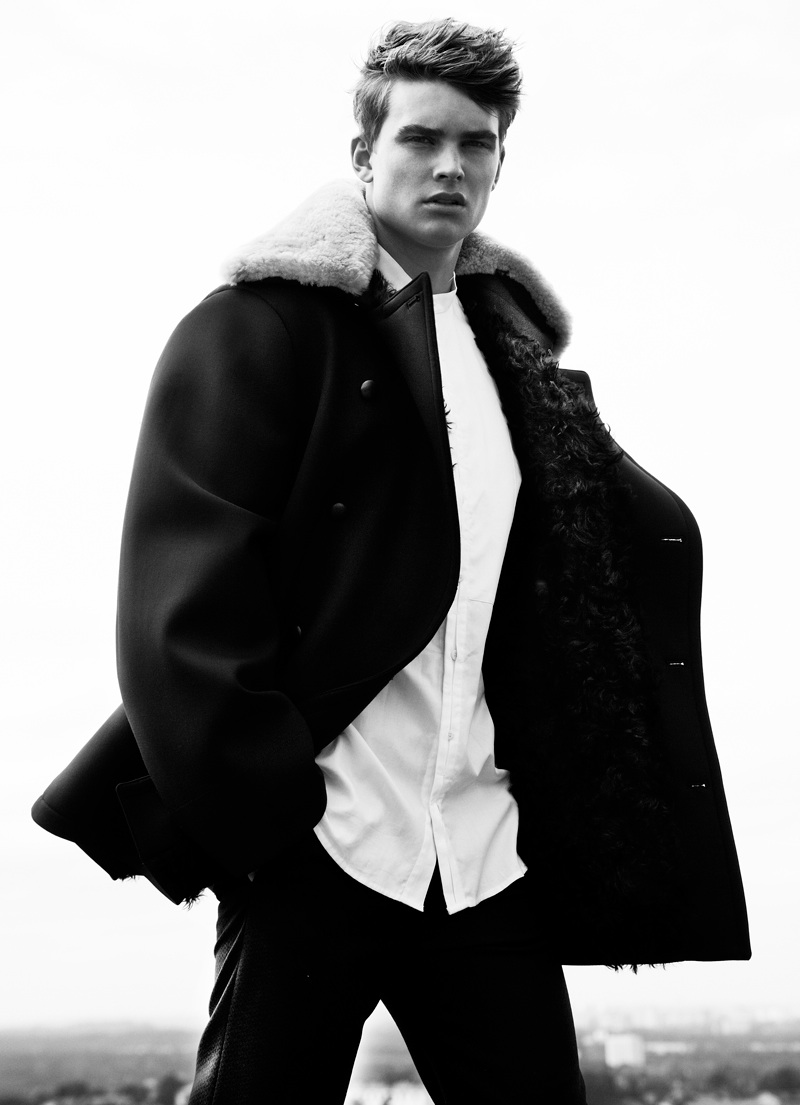 Adam wears double-breasted navy jacket with faux fur collar Acne, white long sleeve cotton shirt Bruuns Bazaar and black jacquard trousers Acne.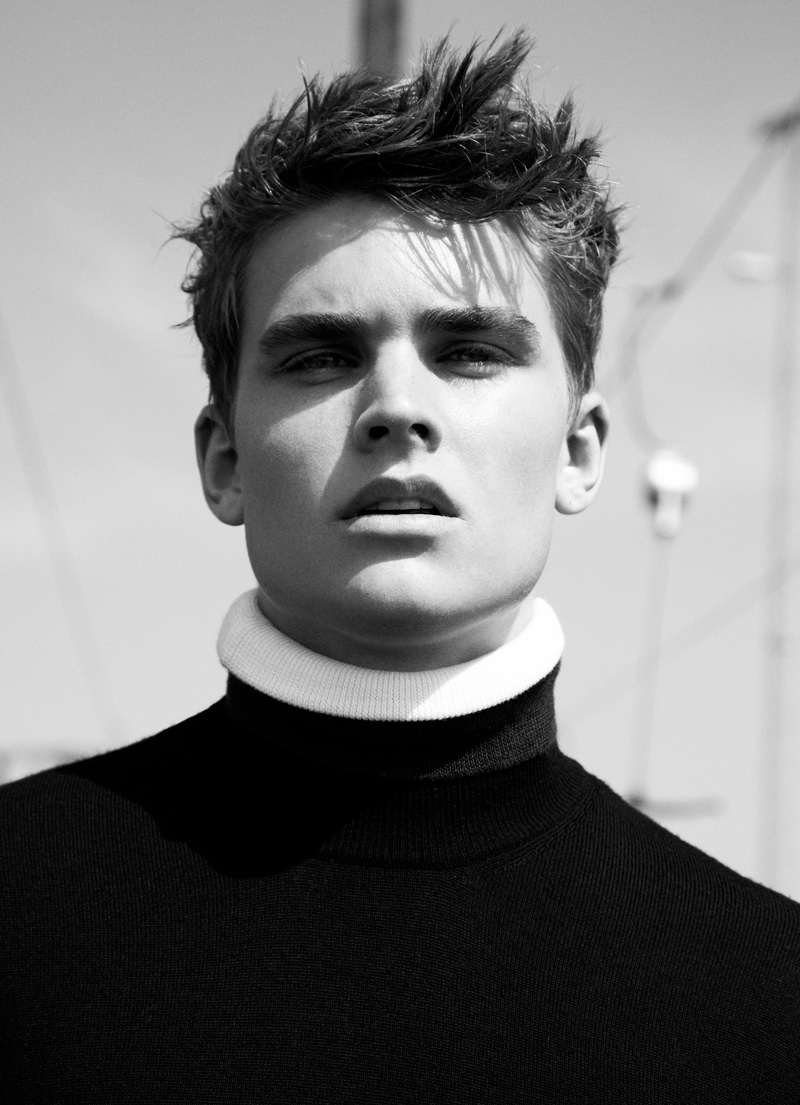 Adam wears black knitted turtleneck Tiger of Sweden and turtlenecks Oscar Jacobsson.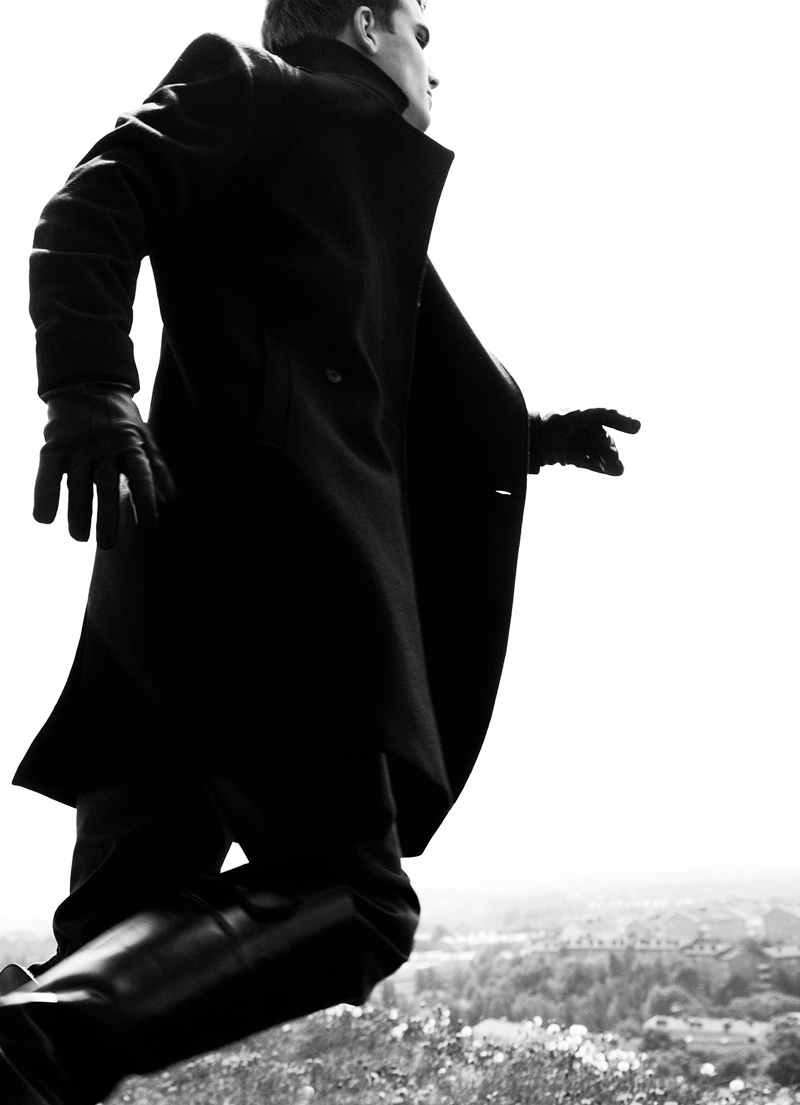 Adam wears black wool coat Fifth Avenue Shoe Repair, dark green cotton trousers Common, leather boots and gloves Acne.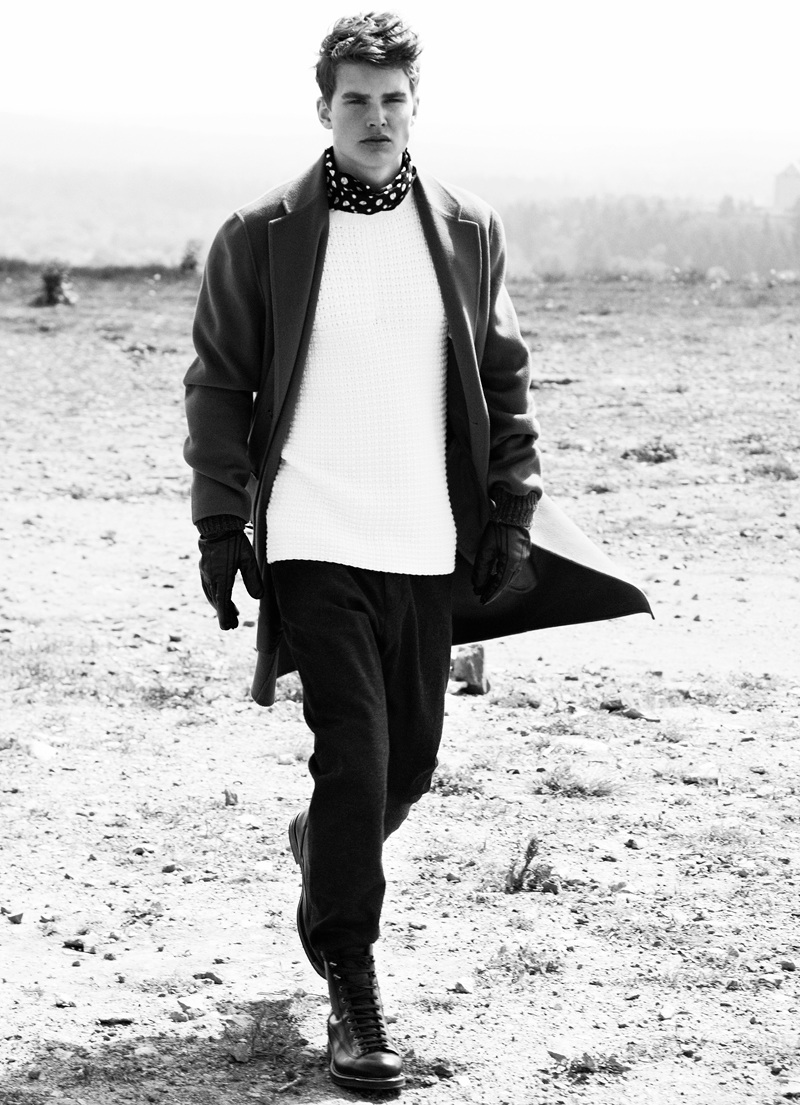 Adam wears camel wool coat Acne, white knit sweater Whyred, gray wool trousers Fifth Avenue Shoe Repair, leather boots Hugo Boss, printed scarf Hope and leather gloves Bläck.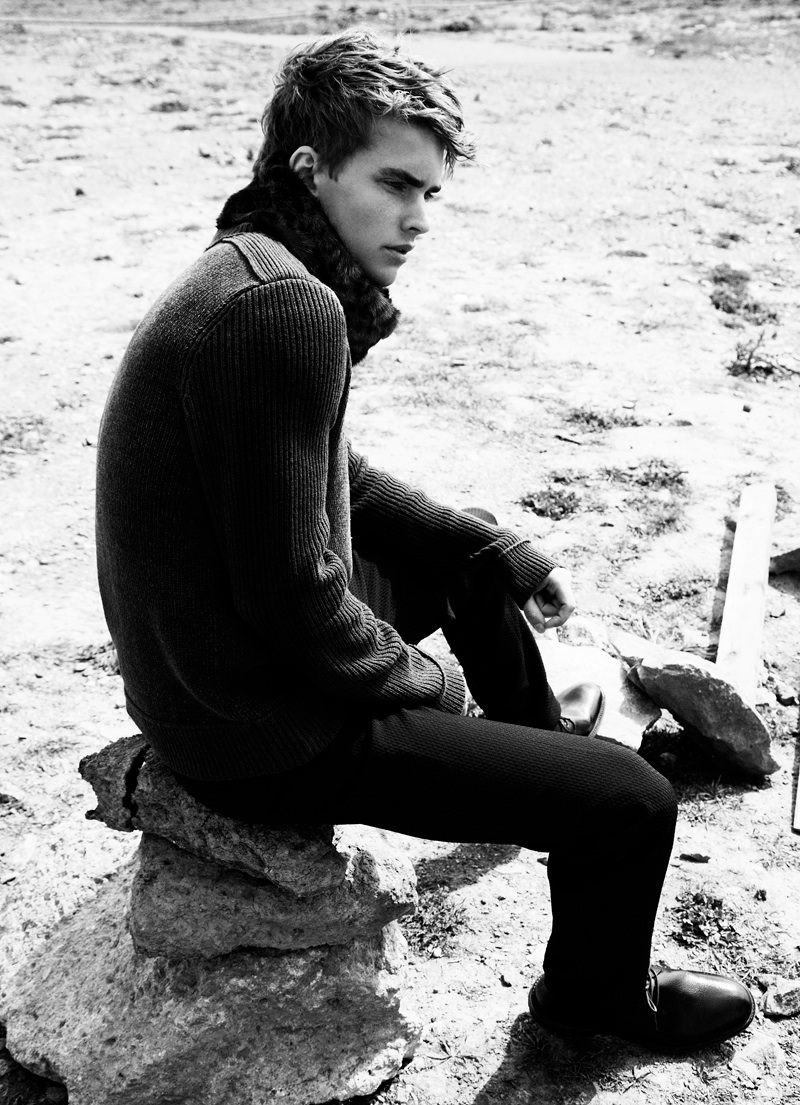 Adam wears green knit wool sweater Hugo Boss Orange, trousers COS, fur scarf Acne and brown leather shoes Hugo Boss.