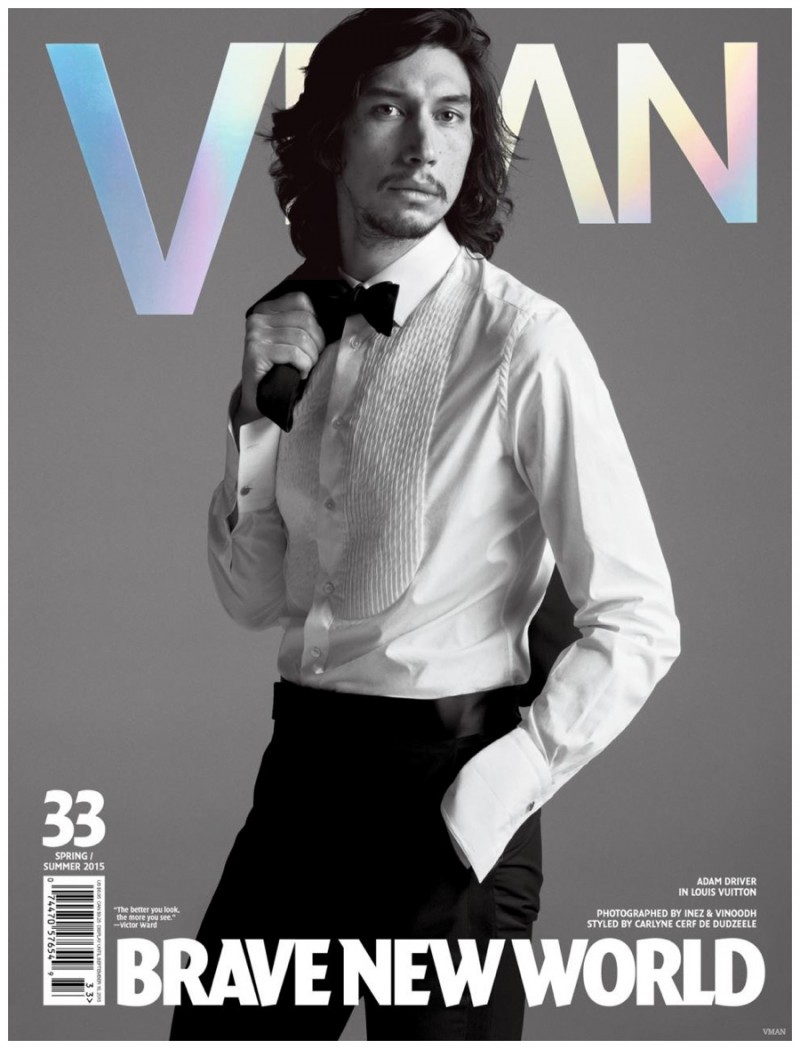 Slated for super stardom with the December 18, 2015 release of Star Wars: Episode VII – The Force Awakens, former Girls actor Adam Driver covers the spring-summer 2015 issue of American fashion magazine VMAN. The 31 year-old actor connects with fashion photographers Inez & Vinoodh for a studio shoot that features eclectic styles, ranging from the casualness of an Adidas hoodie to the formal elegance of a Louis Vuitton tuxedo.
Talking about the process he goes through as an actor, Driver shares, "There's something about not being satisfied…I think some of it is probably genetic. I really enjoy the process. Which is a lie, I guess, because I hate the process! I hate the waiting to actually do the thing. Then while we're doing it I hate it, because I'm not satisfied. It's torturous. And you're trying to find a way to live your life better while you're doing it, and then your emotions get the better of you—and then you have to sell the things and walk down a carpet in a fancy suit that makes you feel uncomfortable. Or you go to the store and walk out with a bag and somebody chases you! (I remember that day, that guy.) And you can't act alone in a room, you know? So you have to rely on other people, as much as talking to people scares the shit out of me. So that's all bad."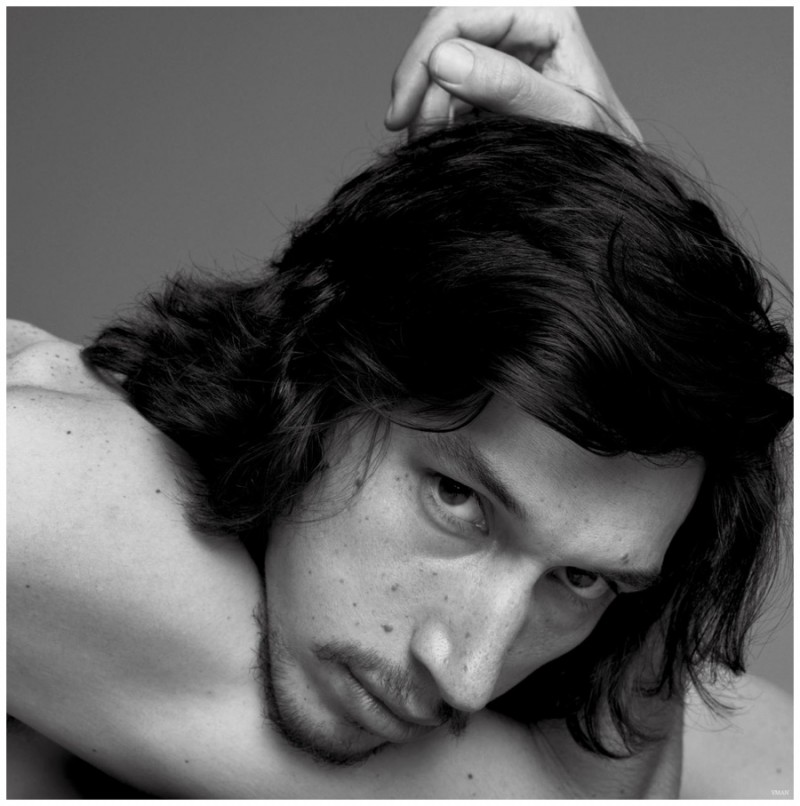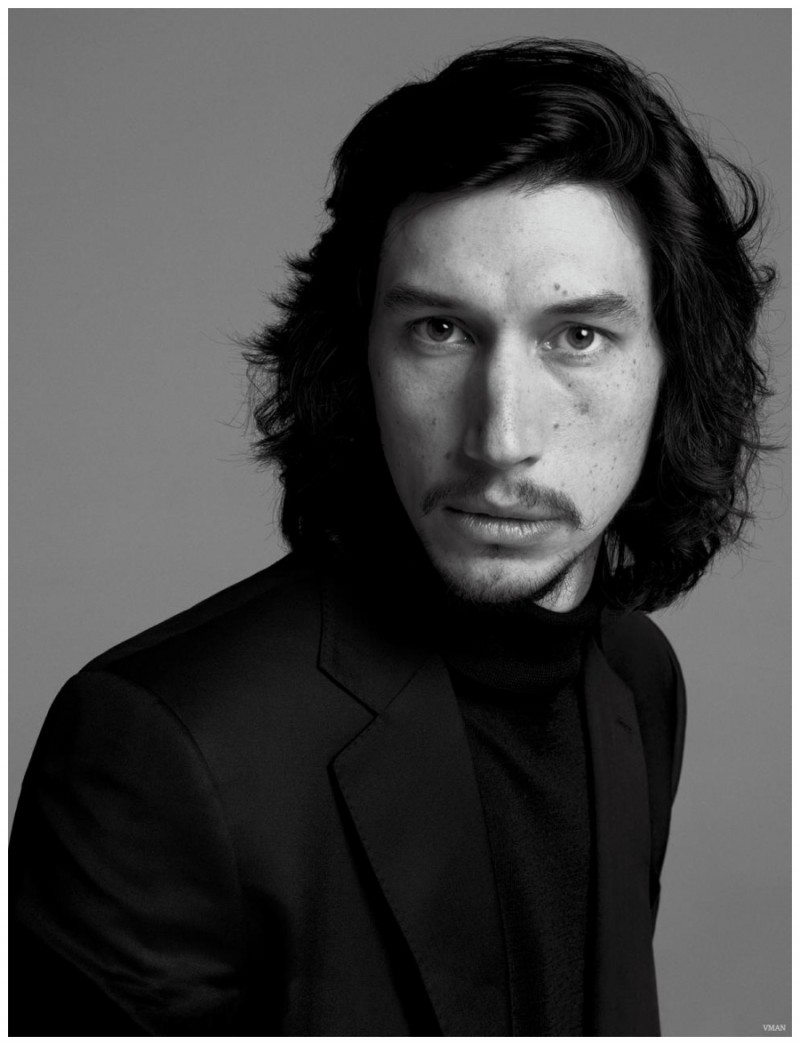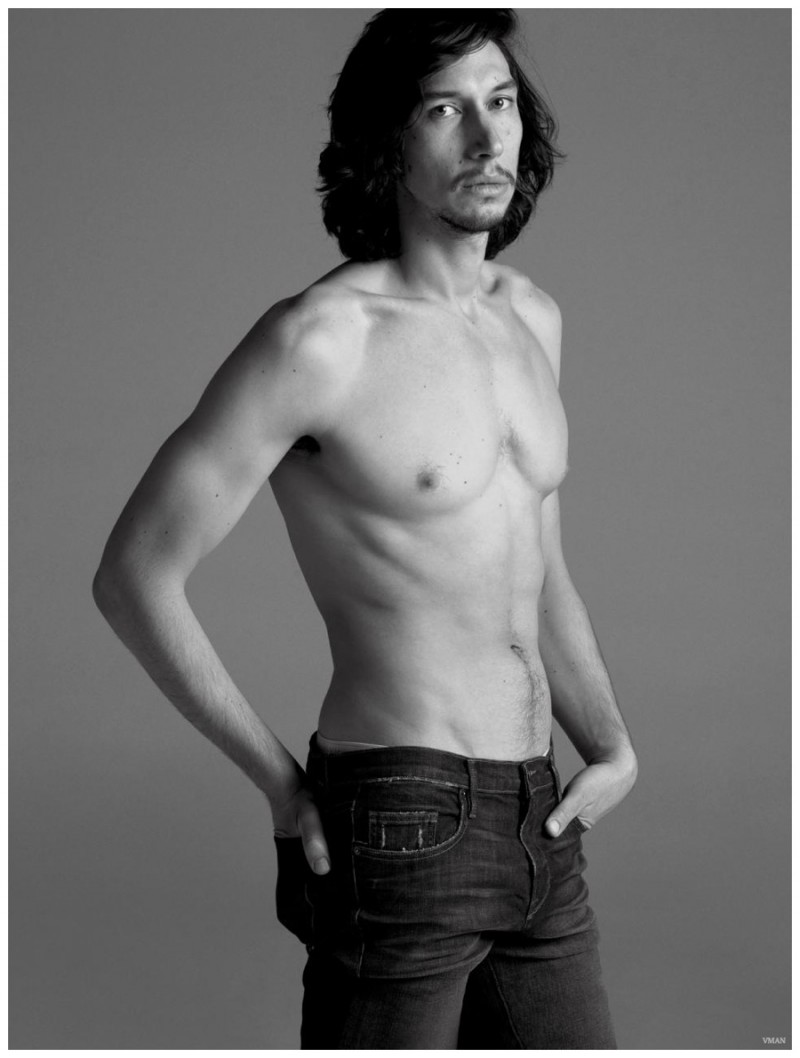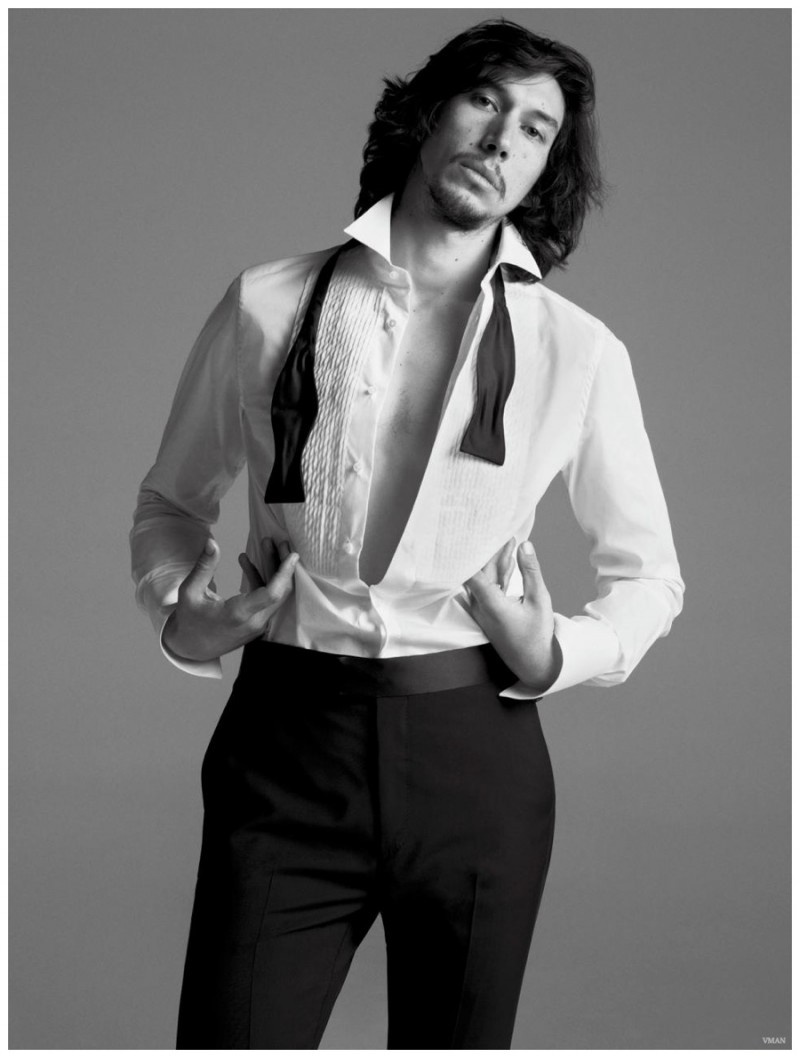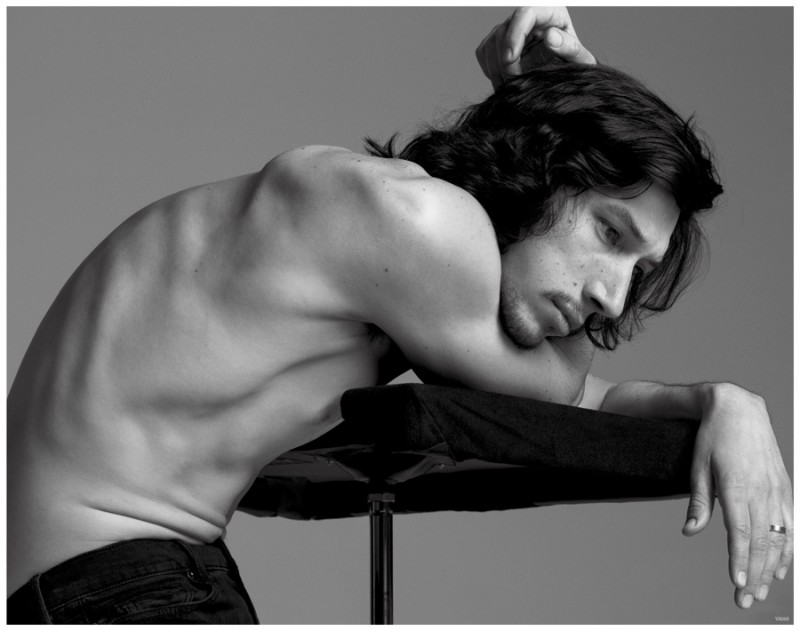 Enjoyed this update?