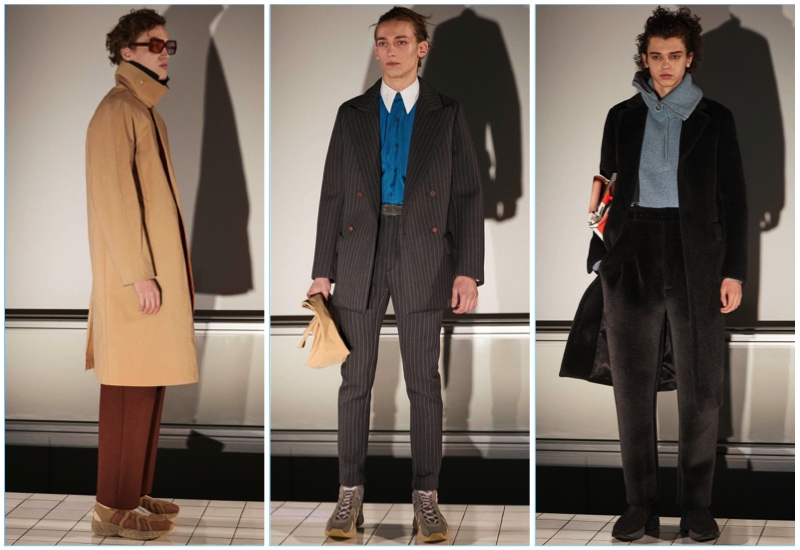 Acne Studios designer Jonny Johansson goes oversized for fall-winter 2017. Looking to the defined silhouette of the eighties for inspiration, Johansson serves up a geek chic approach to men's tailoring. The season unfolds in a lecture hall, taking note of well proportioned ensembles. Treading lightly with the collection's color palette, the Swedish brand gravitates towards both neutral and earthy hues. Acne's man embraces generously cut jackets and coats with high waist slim-fit trousers. Accented with half-zip pullovers and turtlenecks, Acne's lineup also includes wedge style shoes.
Related: Acne Studios Celebrates Swedish Summer
Acne Studios Fall/Winter 2017 Men's Collection
Enjoyed this update?